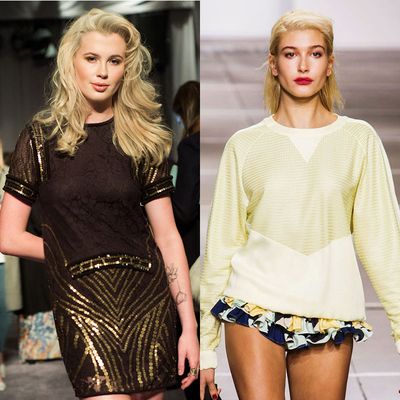 The elder Baldwin brothers — Stephen, Alec, Daniel, and Billy — are an accomplished and troubled pack. Gifted with acting skills and sleepy-eyed handsomeness, they also share a propensity for anger issues, money problems, and drug addiction. But if you think those four are hard to keep straight, check out their daughters — a swirl of blonde hair, modeling gigs, and regrettable social-media choices. (Hailey, after a summer gallivanting with the Jenner girls, popped up in the Topshop Unique show at London Fashion Week yesterday.) Here, a primer on the Baldwin women of the next generation.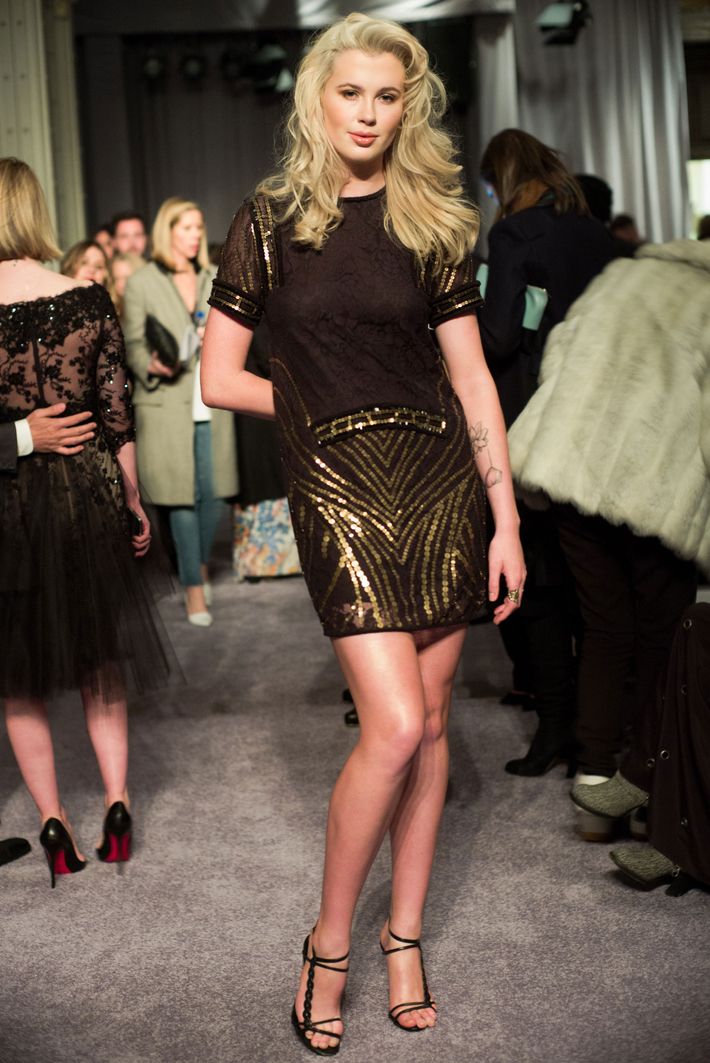 Ireland Basinger Baldwin, 19
Spawn of Alec Baldwin and Kim Basinger
Signature look: Long blonde hair, verticality (she's six-foot-two), and multiple tattoos. In addition to a lotus flower and a bra, she has "truth" inked on her back, an arrow near her shoulder, and a mask with the words "we can be heroes" on her forearm (her girlfriend Angel Haze has a matching mask tattoo).
Career path: She signed with IMG Models in the spring of 2013, a milestone celebrated with a bikini photo shoot in the New York Post. It was Basinger who suggested Ireland try modeling as a confidence boost. Ireland has since acknowledged that it's "much harder … than anticipated." Still, she loves to model and hopes to act soon. This past February, she covered Oscar red-carpet fashion for Entertainment Tonight, and in May was added to Maxim's Hot 100 list.
Scandals: When she was only 11, voice-mails of her father calling her a "rude, thoughtless little pig" were leaked in the midst of her parents' nasty custody battle. Ireland and Papa have since made up.
In June, Ireland expressed her disappointment with the media's fixation on the interracial aspect of her on-again, off-again romance with Angel Haze. She defended Angel, insisting that Angel's words were twisted, and then tweeted "making this about race or the fact that were [sic] both women is rather outdated. this is a new world we live in, people." In August, Papa Alec texted her to ask whether she was in a love triangle with Cara Delevingne ("hahahahahaha" was Ireland's response).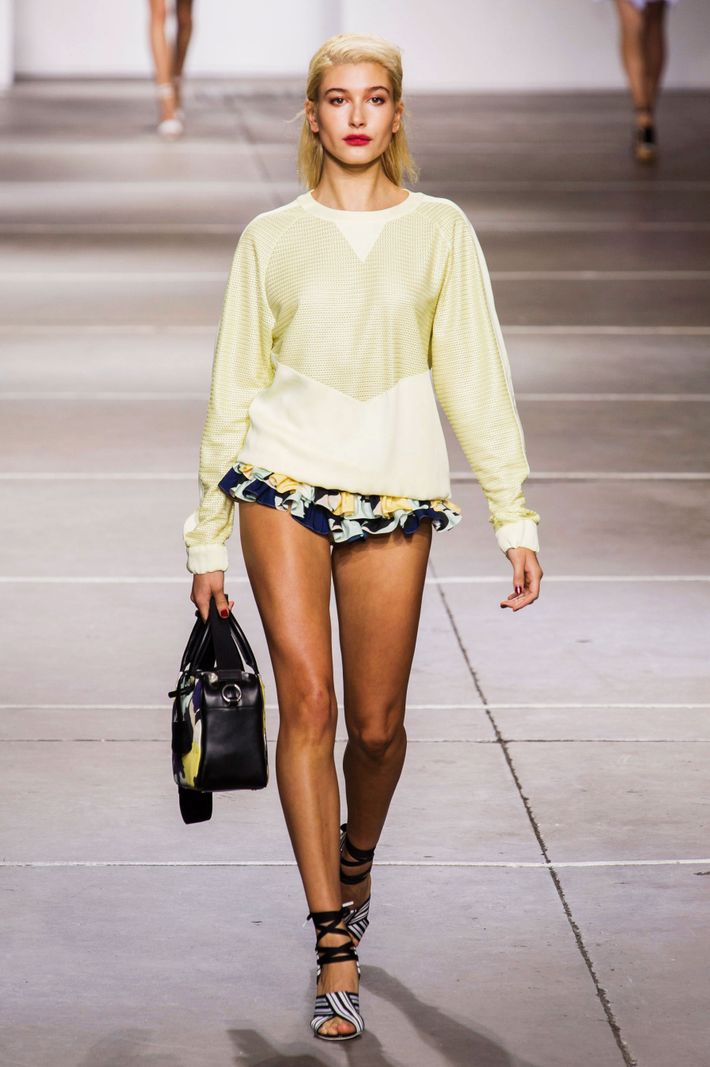 Hailey "Hails" Baldwin, 18
Youngest daughter of Stephen and Kennya Baldwin; BFF of Kylie and Kendall.
Signature look: Puffy lips, strong jawline, blonde hair flipped to one side.
Career path: The girl who began walking runways at 14 is now represented by Ford Models (New York) and Elite Models (London), which also reps Kendall Jenner. She pals around with Justin Bieber, hangs in the Hamptons with the Jenner girls, and goes to Nobu with Willow and Jaden Smith. She made her runway debut this season in the Topshop Unique show in London yesterday.
Scandals: In April 2014, she tweeted: "leaving to Florida [sic] white, but coming back to NY a different race" with an emoji of a white man next to one of a man wearing a turban. After being accused of racial insensitivity, she quickly deleted it, tweeting an apology for "making a joke about getting a tan. Everybody chill."
On August 8, Hailey was dining at Mercer Kitchen with Kendall Jenner. According to reports, the waitress refused to serve the underage Jenner alcohol. The girls fled, laughing, and when the waitress caught up with them to settle the bill, Kendall threw a few twenties in her direction. Baldwin's rep claims it was a misunderstanding and that the girls thought everything was paid for. Kendall tweeted that she was "raised better" than to act that disrespectfully.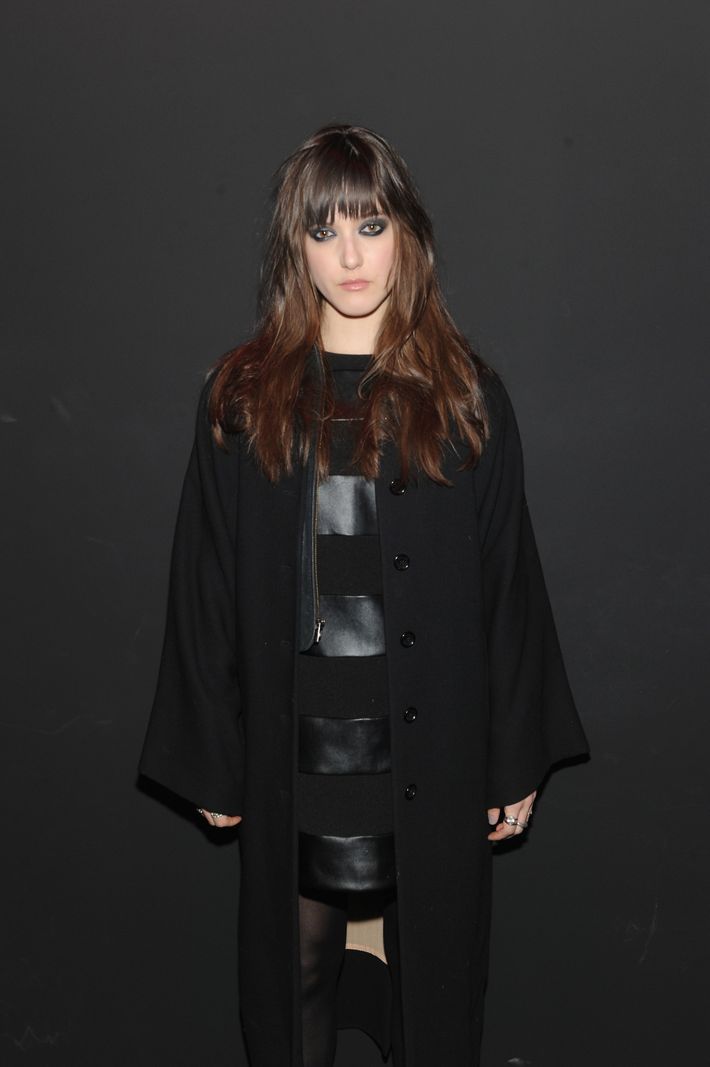 Alaia Baldwin, 21
Daughter of Stephen and Kennya Baldwin.
Signature look: Messy brown hair, bangs, lots of eyeliner.
Career path: Previously represented by  L.A. Models, in 2013, she signed with Major Models, but judging by a recent Instagram post ("Looking for a flexible/part time babysitting job in NYC … can cook clean do cartwheels and snuggle,"), her first career choice might not be going as well as she hoped. While job opportunities are most commonly found today in STEM, we hear celebrity baby snuggling is running a close second.
Jameson Baldwin, 14
Billy Baldwin and Chynna Phillips's eldest.
Signature look: Super long blonde hair, bikinis, gaggles of teenage girls.
Career path: Though she's still in high school, Jameson seems ready to emulate her cousins. She's already "gotten offers" to model, and can be found "just chillin'" while her cousin "is just casually texting Justin Bieber and the Jenners," according to her AskFM page.
Kahlea Baldwin, 30
Daughter of Daniel Baldwin and his first wife, Cheryl.
Signature look: Hipster glasses, arched eyebrows, dark brown hair.
Career path: One of the few Baldwin girls who doesn't model, Kahlea produces, directs, and sometimes writes short films and documentaries through her media production company The Projects Collective. She's done costume design for the music videos of Rihanna, Kesha, and Coldplay. In 2011, she launched a line of Facebook-themed T-shirts, anticipating Kanye West's evolving narccisism with a shirt that reads, "Kanye West likes Kanye West."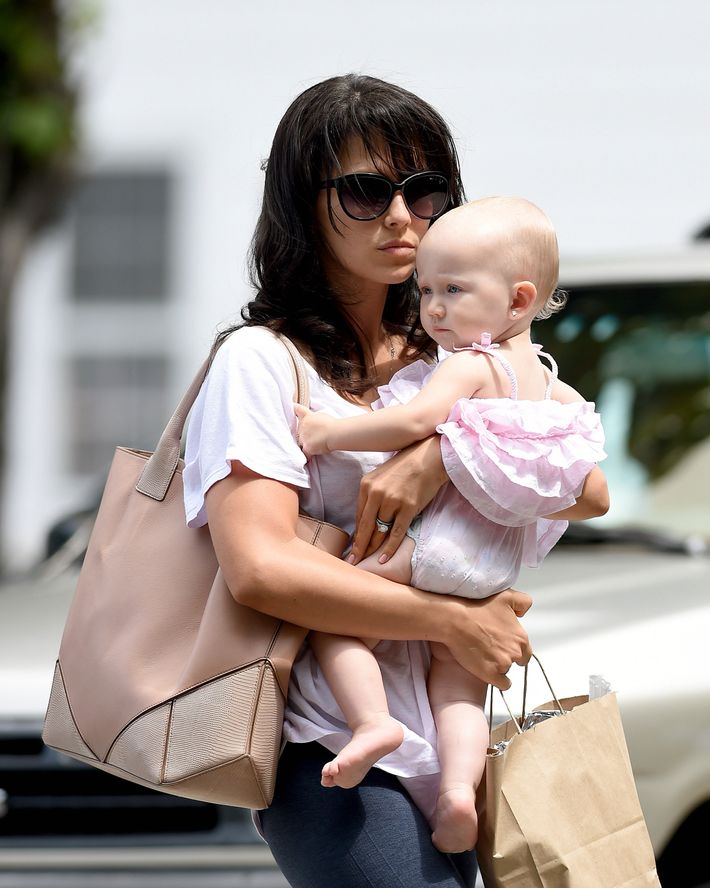 Carmen Baldwin, 11 months old
Daughter of Alec and Hilaria Baldwin.
Signature look: Baby fat, drooling smile, baldness.
Career path: Whether she'll pick up her mother's yoga stunting or her father's acting chops and anger problems is anyone's guess. (Her affection for Carmen Marc Valvo is already well-documented.) Perhaps she'll be a super zenned-out model/actor who marries a paparazzo. Only time will tell.
Scandal: n/a