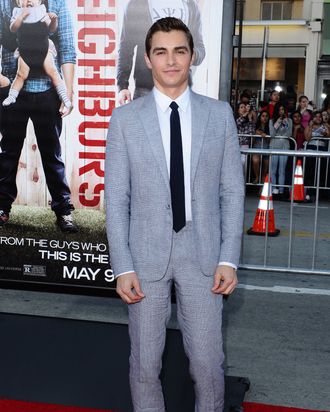 Photo: Axelle/Bauer-Griffin/Getty Images
Men, you can stop adding those phantom inches to your height on your dating profile. According to a preliminary paper from NYU and the University of Michigan summarized by New Republic, researchers found that shorter men —  defined as 5'7" and under — might actually make for better long-term partners.
After analyzing demographic data from over 50 years, they found some pretty promising statistics. Short men are less likely to get divorced (rates were 32 percent lower for shorter men), and they do 28 percent more housework, earn a greater proportion of household income, and are more likely to date older women.
Guess it's time to listen to what your mom and Ann Friedman have been advocating all along: date the short guy.