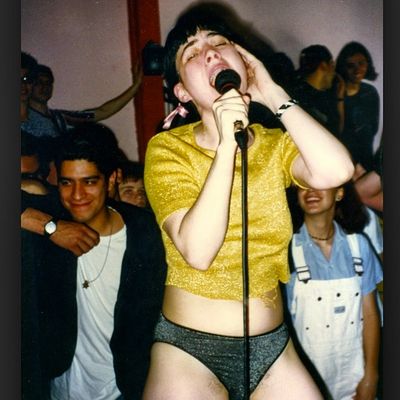 Photo: Miley Cyrus/Instagram
Miley Cyrus, a one-person merry band of pranksters, also thinks Kathleen Hanna is a magnificent icon worth praising in this time.
Late yesterday evening, the youthful sprite Instagrammed two photos of Kathleen Hanna with complimentary descriptions like "coolest ever" or "fuck yeah (that dudes face is epic) #girlsrule." Now, imagine what controversial pop wunderkind will caption photos of Miley Cyrus in 20 years. What a fun new game.