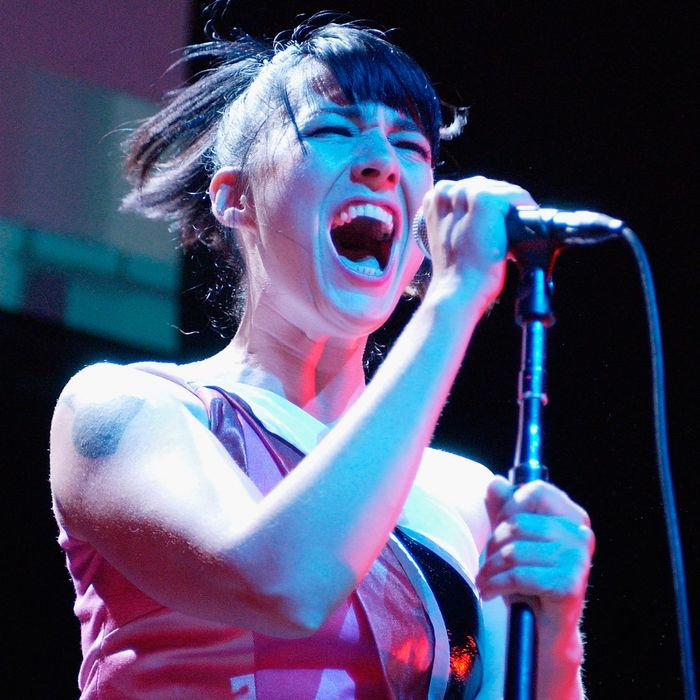 Photo: Tim Mosenfelder/Getty Images
Kathleen Hanna continues her public embrace of newfound fan Miley Cyrus. At the New York premiere of Frank presented by Tommy Hilfiger and Dark Horse wine, she spoke about her favorite Cyrus tune and why it's actually a feminist anthem:
Well, I've been sick with Lyme Disease for like, ever, and also I'm a feminist, and ["The Climb"] is about process, and about not the success being getting to the top of the mountain, but about the process of getting there, which is totally  a feminist theme. I heard it in my doctor's office for the first time and I started crying, and I was like, I'm going to do this, I'm gonna make it. Her voice is really beautiful on that song. I think it's a great song. And I love "Party in the USA."
Okay, but is that proposed album collaboration really happening? If Hanna has her way, yes: "It's one of those things where it's like, I don't want to jinx, but if she writes me back or tweets me back …"

Cyrus, tweet her back! Tweet her back so this dream can come true.