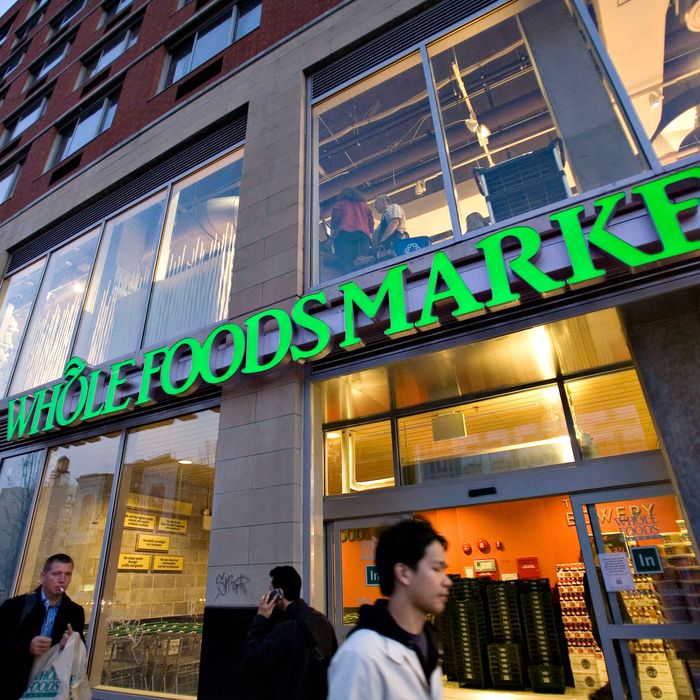 Photo: TOM STARKWEATHER/Getty Images
Nineteen-year-old model Roosmarijn de Kok appeared in Manhattan Criminal Court on Monday, after Whole Foods store detectives spotted her concealing goods in her bag last month.
De Kok (who's appeared in Vogue Thailand) allegedly attempted to shoplift fish oil and three bars of chocolate from the Tribeca grocery store — a healthful, antioxidant-filled collection of items. She is charged with petit larceny, which is a chic-sounding form of larceny that is still larceny.