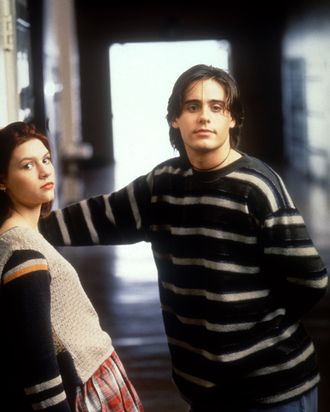 Photo: ABC/Courtesy Everett Collection / Everett Collection
The very first episode of My So-Called Life aired on August 25, 1994. Can you believe it's been 20 years since Angela Chase, Rickie Vasquez, and Rayanne Graff first dealt with very serious issues like sex, gun control, and auditioning for Our Town? The show, though only one season long, left two lasting legacies, in my opinion. First, the most triumphant high-school dance scene in pop-culture history:
Second, of course, is Jared Leto as Jordan Catalano.
Jordan Catalano: the first grungy, borderline illiterate, emotionally unavailable man I ever loved (but certainly not the last). He probably had about 12 lines throughout the entire series, but he managed to blink, pout, and hair toss his way into Angela Chase's impressionable heart. (Thanks, Angela and Jordan, for forever skewing my understanding of healthy romantic relationships.)
If we were all better people, this post would be dedicated to nice, loyal Brian Krakow … but just look at the way Catalano leans.
A GIF tribute to Jordan Catalano's many good qualities: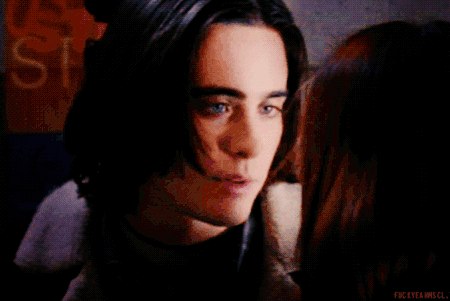 The way he defies the boundaries of personal space.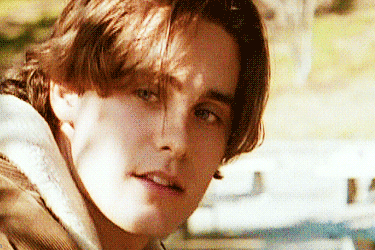 His hair in the sun.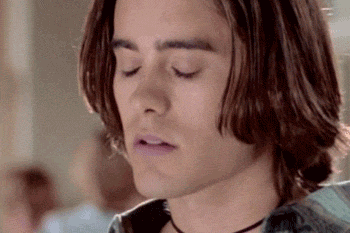 The way he blinks.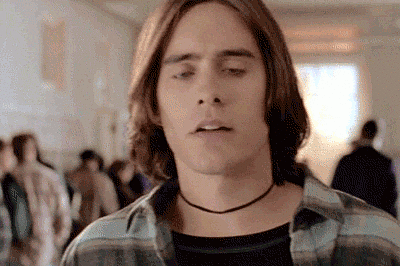 … and blinks, again.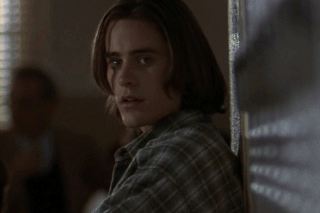 And blinks while leaning.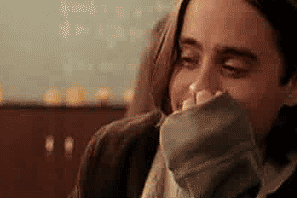 His impish smirk.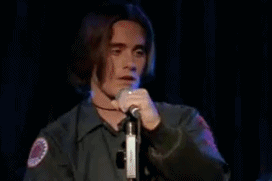 His creative dedication to Frozen Embryos.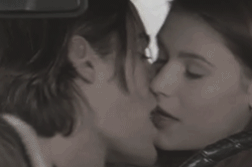 His preference for tongue-kissing over actual conversation.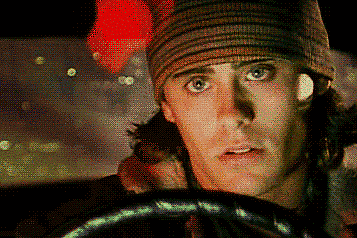 How much he loves to drive his car, Red.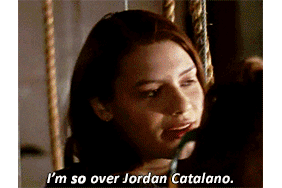 Two decades later, this is still a lie.