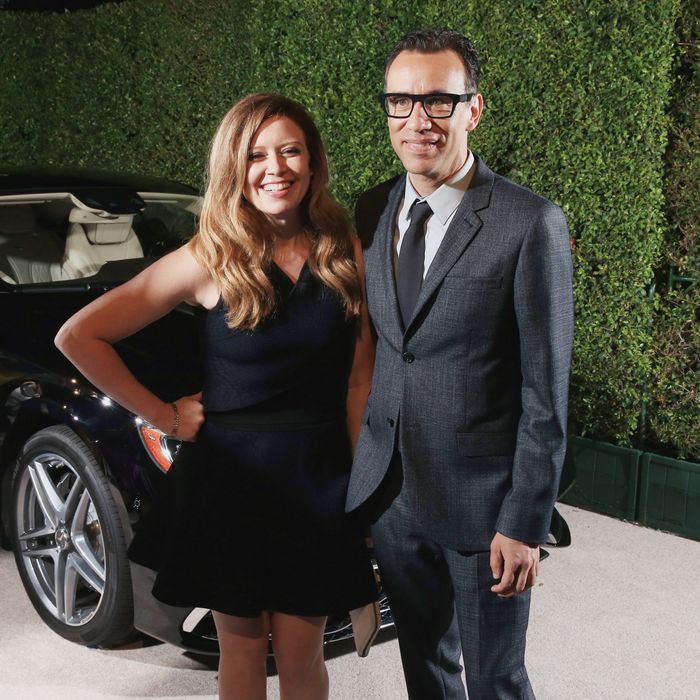 Photo: Christopher Polk/Getty Images
I know that you said that you weren't interested in hearing about one more coupling this summer, not a single one. Yes, I fully remember your threat to sit everyone down for a talk about making good choices. I know it has been a weird summer for us all. But a new couple has emerged and I thought you might find this match kind of ador — mm hm, I did hear about Mercury spinning the wrong way and all those super moons. I'm sure you're right about those occurrences doing strange things to a person's sense of attraction.
Okay, well do you want to know or not? I know, I know, Fred Armisen and Natasha Lyonne do seem like they would host really lively dinner parties that end in charming games of charades.
I agree, it is comforting. Despite the current starscape and famous peoples' penchant for wacky personal lives, a reasonable-seeming couple has been forged. Even in this summer of strange love, two sorta-plausible-seeming celebrity partners can date each other. I think it's going to be a great fall for everyone.