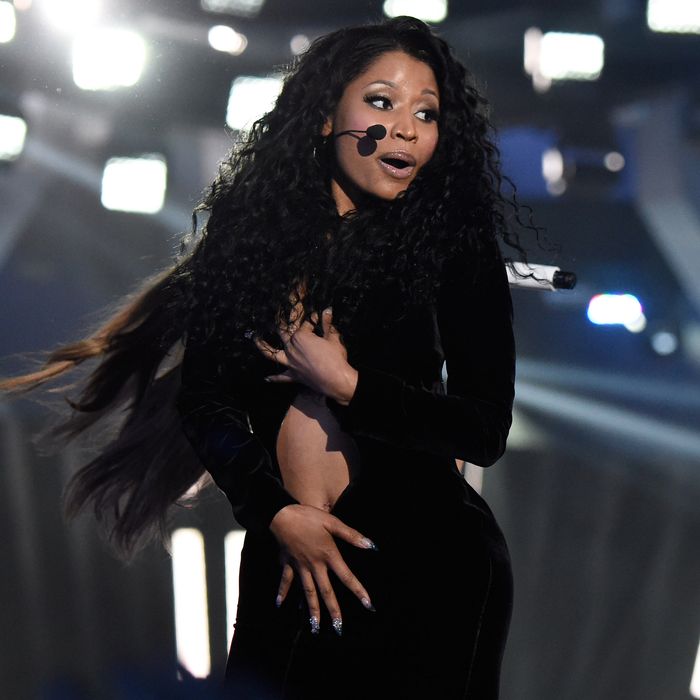 Photo: Kevin Mazur/MTV1415/Getty Images
Following in the missteps of another highly successful wardrobe malfunction (Janet Jackson and the metallic octopus nipple-shield), Nicki Minaj's zipper glitch at the VMAs last night was probably a coordinated mishap.
A source has informed the wardrobe-malfunction department at TMZ that Minaj carried out a similar dress-clutching routine during rehearsals. The reporter writes that debating the veracity of the outfit debacle is irrelevant, because of the ensuing publicity. Whether the zipper zipped or unzipped is beside the point. The plan or not-plan doesn't matter now. Nothing does.