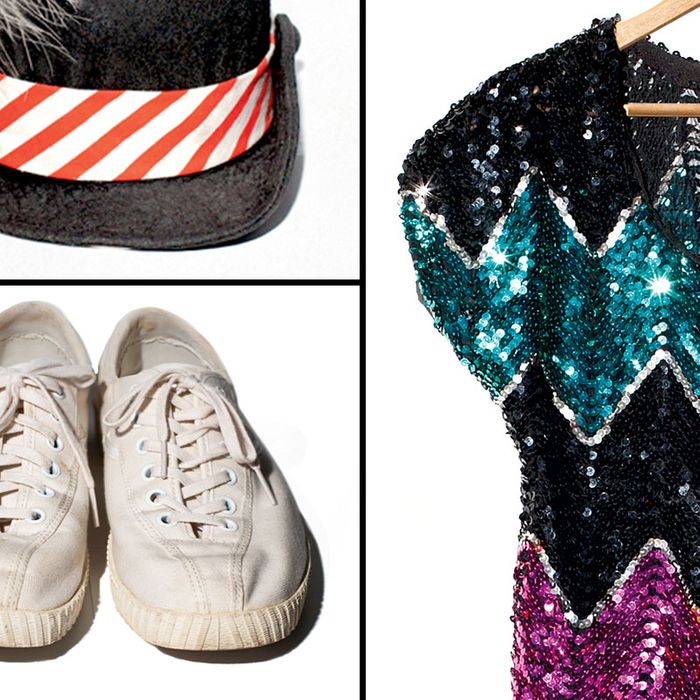 In 2010, Emily Spivack began collecting stories and memories connected to clothing. She reached out to people she admired — artists, writers, designers, and chefs — as well as solicited stories from strangers on Craigslist. She gave them all a simple task: "Select a piece of clothing still in your possession with a compelling story behind it, whether something spectacular, unexpected, weird, wonderful, or momentous happened while you were wearing it. And share what you remember." The resulting book is called Worn Stories (out this month from Princeton Architectural Press), and it provides a glimpse into the wardrobes of everyone from Marina Abramović and Sasha Frere-Jones to Piper Kerman and John Hodgman.
The following anecdotes — from designer Rachel Comey, writer (and editor of a different book about clothes and memories) Heidi Julavits, and New York Times technology reporter Jenna Wortham — have been excerpted from Worn Stories, which goes on sale August 26.
Rachel Comey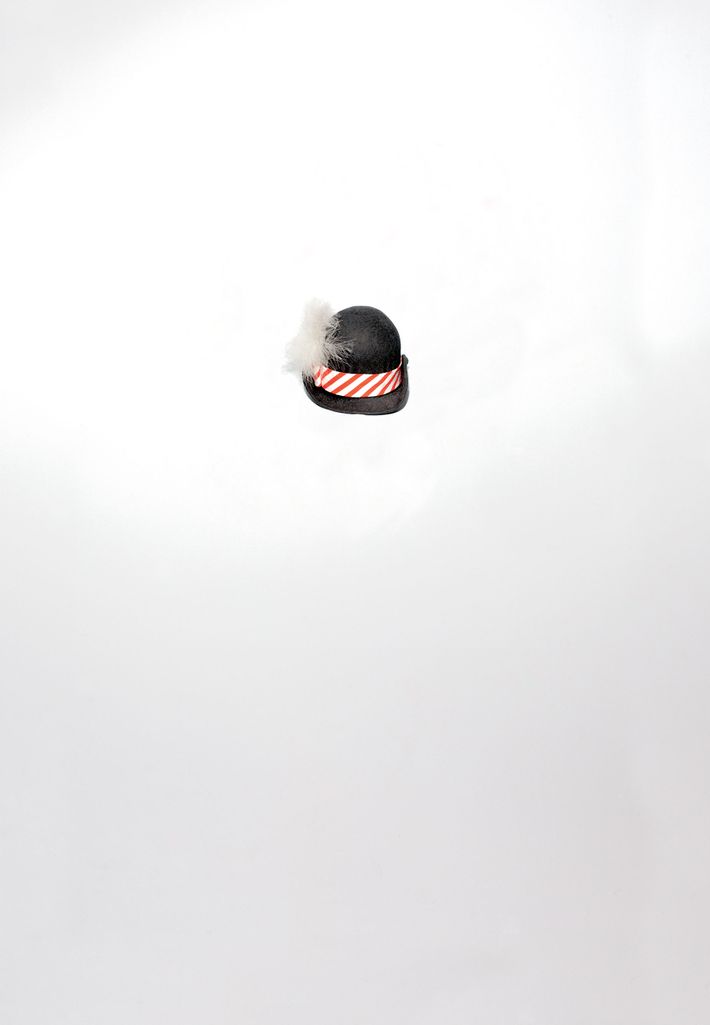 I'm about to open my first shop, which has been a long time coming. This past weekend, I walked by the storefront with my kids and took a picture of them in front of the empty space that will soon be my store. That photo reminded me of old photos of families proudly standing in front of their businesses, and it made me think about the legacy of the family business that I'm in the midst of creating.
Back in 2002, things were very different. I was living in a small apartment on the Lower East Side with my then-boyfriend Eugene, splitting the $400 per month rent. I was doing freelance work, doing anything anyone would hire me for. I'd stay out late absorbing young New York life. I was also making sets and costumes for Eugene's band, Gogol Bordello, and we were asked to be in the 2002 Whitney Biennial.
I remember a few things from the Biennial opening. It felt like a very big deal to go all the way uptown to the Whitney Museum. I wore a miniature hat, a flea market purchase that was kind of like a headpiece, because I thought it would be festive and appropriate. And Bill Cunningham took my picture. I didn't know who he was until the following Sunday when his photo of me in my little hat appeared in the New York Times.
Unfortunately, I can't find the newspaper clipping of me at the opening. I didn't save stuff like that. I was younger and it didn't really matter to me. Since then, not only am I more aware of preserving memories, I've also become a huge fan of Bill Cunningham. In fact, the first movie I took my newborn to was the Bill Cunningham documentary. It felt like a special occasion, and I documented the outing.
I learned that before Bill became a photographer, he'd been a hat designer. I like to think that had something to do with why he took my photo. I'd love to find the photo; one day, I'd like to tell my kids that story. For now, at least I still have the tiny hat.
—As told to Emily Spivack
Heidi Julavits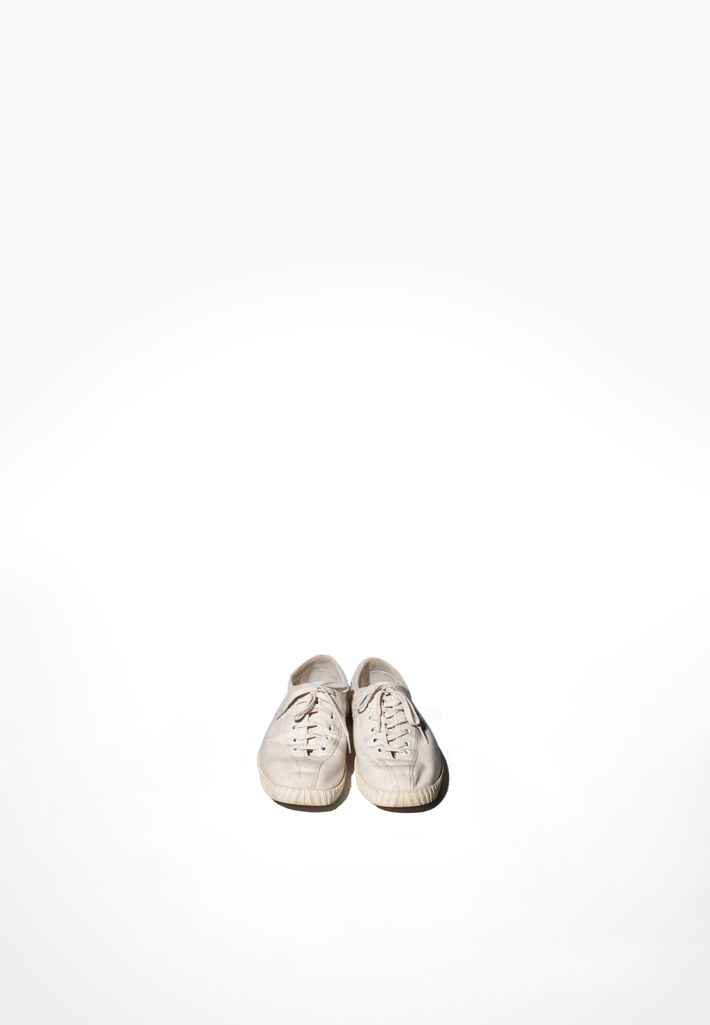 This morning my eighteen-year-old neighbor came over wearing a sweater I'd owned in the eighties. It might have been my exact sweater — she found hers at a local thrift store for three dollars. Mine disappeared in a move a long time ago. This sweater, the L.L. Bean Norwegian Sweater, was once the most coveted item of clothing among the girls in my school. When too many people owned them, I started to wear mine inside out. The exposed yarn of the sweater's interior looked like crisscrossing electrical wires. I'm not sure if I pioneered this look or if I was copying somebody. I was probably copying one of the girls who attended the private school a few blocks from my house. I still remember the names of the girls who were not my friends, but whom I studied from a distance — Natasha, Rebecca, Joanna.
I not only studied what they wore, but also the wear patterns of their clothing. Wear patterns were what separated the naturals from the fakes. The naturals wore threadbare flannels with paint stains, patched jeans, faded and torn polo shirts, and sweaters with holes under the arms and at the cuffs. The most important wear detail to me, probably because I could never achieve it, involved the sneakers that the Natashas and the Rebeccas and the Joannas wore. These sneakers were white canvas Tretorns. (Five years ago, a friend gave me a pair of Tretorns for my birthday. She meant the gift as a wink or a nod or a winky nod to the girls we'd both tried to be and never were.) When these girls wore their sneakers — and none of them would be caught dead with a new, white pair, which made me suspect that they wore them privately around their houses until they achieved the perfect scuffy patina — they looked like ballerinas. The toe of the sneaker came to a rounded point, the foot inside seemingly always arched. Most of them were not ballerinas, however, but tennis players, and thus the right front toe (if they were right-handed) often had a stringy puncture in it, and the front of the soles were worn down, because the girls dragged their right feet when they served.
I purchased the same sneakers but my feet did not wear them down correctly. The toes of my sneakers turned up and looked clownish. They did not look like ballet slippers, and they would never look like ballet slippers, no matter how many years I wore them. It was not a matter of commitment or self-confidence. These girls had something I could not purchase. Even when I was eleven I understood this.
 Jenna Wortham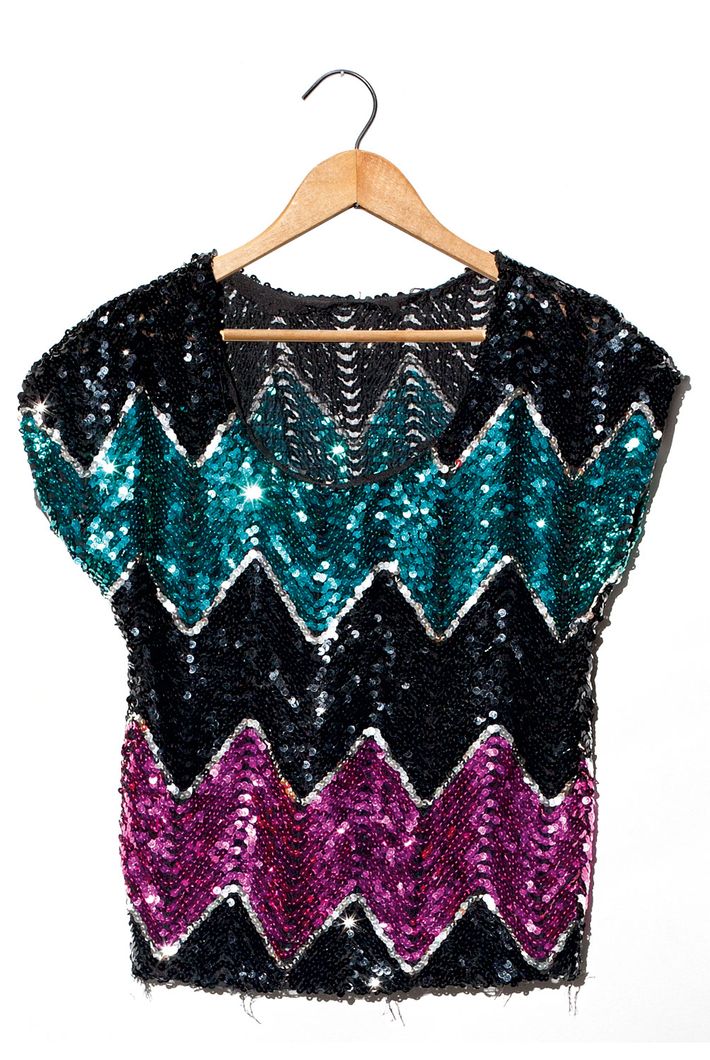 Something about the hot pink and teal blue striping of this top made it seem less bingo night and more Christina Applegate in Don't Tell Mom the Babysitter's Dead. It was hot. It was very San Francisco circa 2005, the kind of thing that provoked air snaps and emphatic cheers from strangers and random admirers but would have gotten eye rolls in Brooklyn or Manhattan. It got endless compliments anytime I wore it out — in the club, at dinner, on the street — because it invoked the feeling of an occasion, something that brought the party just by wearing it. I liked to tease my curly hair into a tumbleweed-looking shape, add some red lipstick, and put on this shirt.
There's a picture of me wearing the shirt, clutching my best friend, Dwayne. We're both wearing tiny hats that we stole from some cats at a house party. Their owners thought it would be cute to put the cats in tiny cowboy hats. We saw it, died, and then decided we needed them for ourselves. I don't know who took the picture or how I got it, but it exists, and it's phenomenal.
I was wearing it when I accidentally drank some pink punch with acid in it during a street parade and then spent the rest of the day lying in the grass in Golden Gate Park. A person in a giant yellow and white duck costume kept running over to gyrate on top of my limp body, and I laughed so hard I almost peed. I probably peed.
I wore it to the dinner party of a friend who worked as a set designer. As expected, her house was impeccably decorated. She invited us all over for a meal, and when we arrived, nothing was prepared. She was wearing only black lingerie and was very, very drunk. She ended up burning the main course. There was so much smoke that the fire department was called and in the confusion, someone dumped a huge glass of wine on the head of an Australian guy who no one seemed to know but who was very nice. It was a ridiculous night and I remember thinking that my fancy sequin shirt was the only thing that I could have possibly worn to something so absurd.