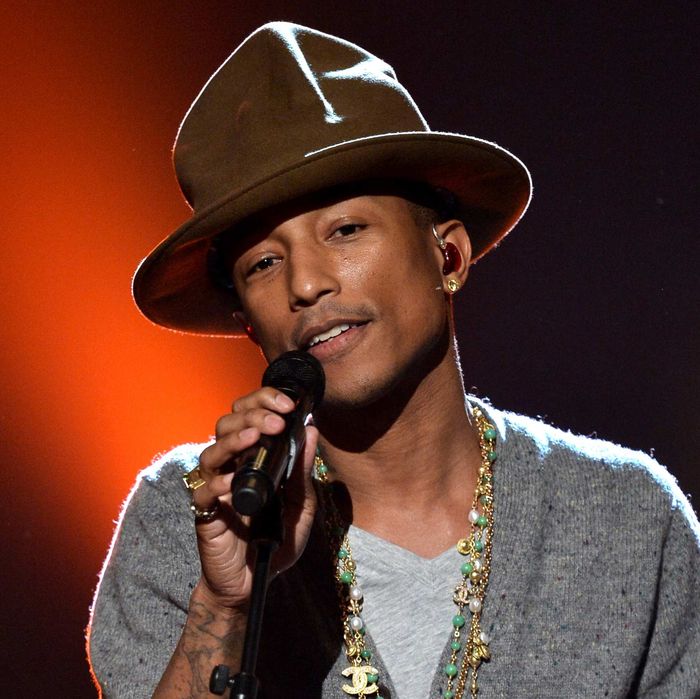 Photo: Kevin Winter/Getty Images
Oh, boy. Pharrell's Grammy Hat is baaaack. The  hat will be on display at Washington, D.C.'s Newseum running from August 22 to October 26. It seems that the rules of horror movies apply to this immortal headgear — just when you think it's the end, the monster returns to haunt us yet again, like Michael Myers or the Chucky doll. After all the memes and Ellen DeGeneres jokes, haven't we been through enough?
As you'll recall, Arby's fast-food restaurant became the keeper of Pharrell's immortal Grammy hat after purchasing it for $44,100 this March. Instead of locking it away in a vault where it could never hurt us again, they've unleashed it on the public again to commemorate a historic moment in social media, according to the Washington Post. As such, Arby's announced the chilling news via Vine. Will it ever be over? Will we ever be safe again?