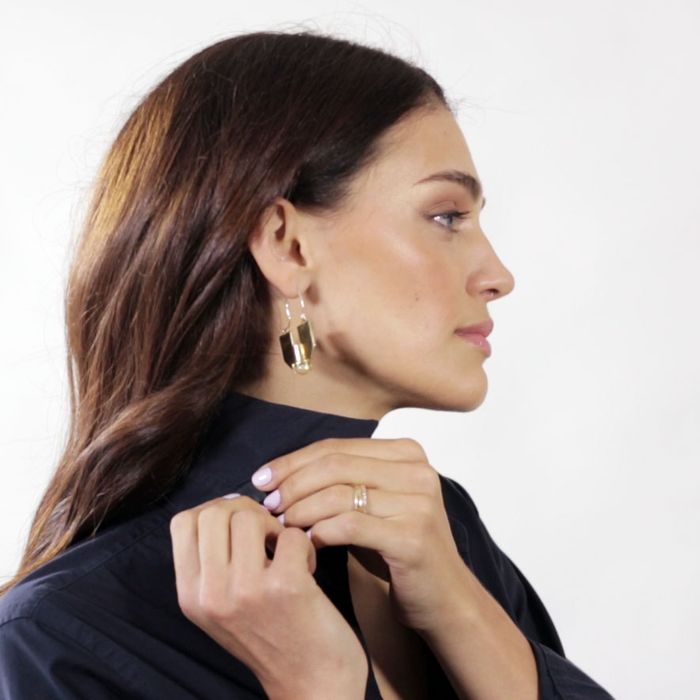 There is a way to wear a popped collar without looking like a prep-school teenage boy. First step? Try a men's non-iron dress shirt — they usually come with tiny inserts called collar stays that keep collars nice and pointy instead of limp or curling. If you want to try this trick with a shirt you already own, you can take it to your local dry cleaner, and for a nominal fee they'll create a pocket in your collar's lining for the collar stay. 

Step 1: Buy a non-iron men's dress shirt that has inserts for collar stays. (Uniqlo makes a great one.) If you can't get your hands on a men's shirt, try taking your own dress shirt to the dry cleaners and have them create collar inserts.
Step 2: Get a collar stay (here, we use a plastic one). Some men's dress shirts come with them, but if not, you can easily find them everywhere from J.Crew to Amazon.
Step 3: Lift your shirt collar, and easily insert the collar stays into both sides. Now you have a popped collar that will stay crisp all day.
Manicure by cityMANI