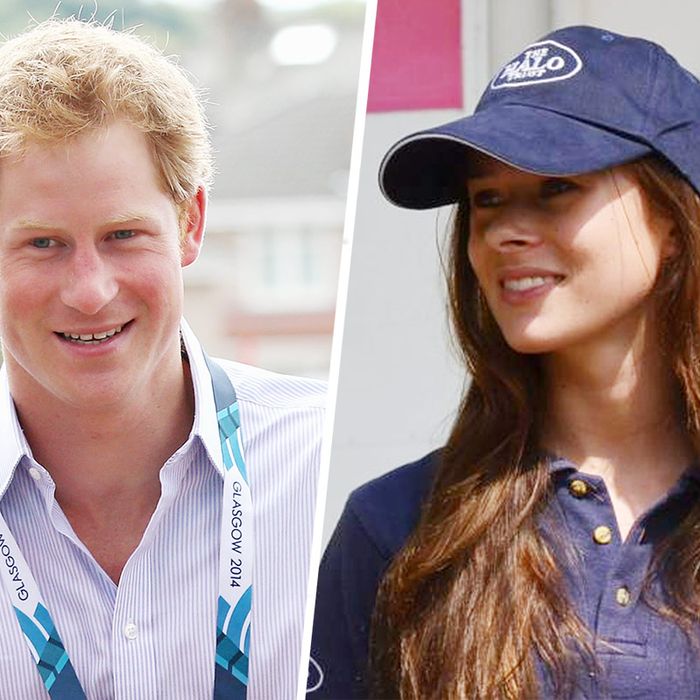 Photo: Chris Jackson/Getty Images, HALO Trust
Flushed-cheeked court jester Prince Harry has finally found a person to help ease his solitude and keep him company on the long and lonely road of life. He has a new girlfriend, her name is Camillia Thurlow, and she is a twofer (she won a beauty pageant as Miss Edinburgh and she works for a nonprofit called the HALO Trust).
They are reportedly on a cruise, according to Us Magazine. The ship left Saint-Tropez on Saturday and will sail into the sunset forever.