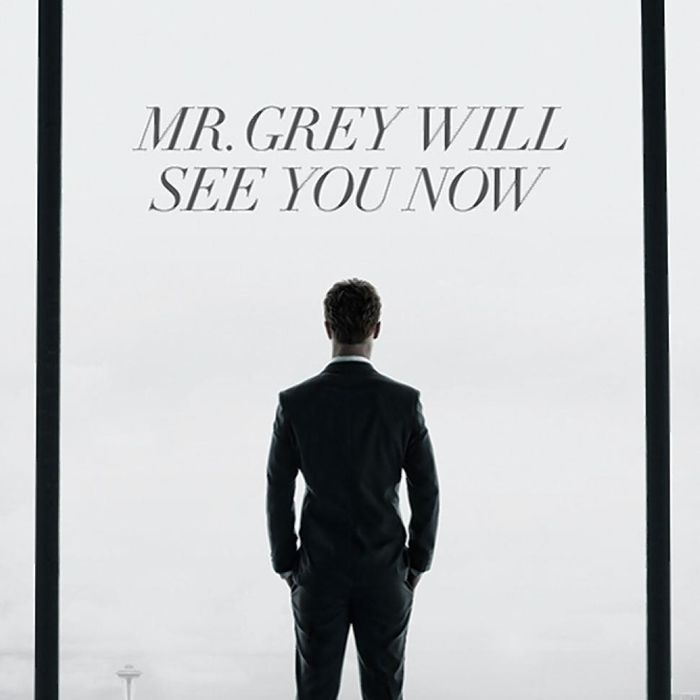 According to an interview with IndieWire, Fifty Shades of Grey star Dakota Johnson is refusing to let her mother (Melanie Griffith) see her big breakout. This makes total sense: Johnson's first starring role involves spanking, Ben Wa balls, and gettin' tied up — witnessing such images might make Thanksgiving dinner weird.
But Johnson's decision to ban her parents from screenings of Fifty Shades just foreshadows a scenario that many of us will have to grapple with come February 13, 2015. Should you see Fifty Shades of Grey with your mother?
Listen, this is mom-rotica. Your mom, my mom — they are all the target demographic for this movie. My own mother is a superfan who would just love to hit California Pizza Kitchen for a mother-daughter lunch, grab some Goobers, and then settle in for a few hours of romance and light S&M. But can we sit next to our moms while Christian Grey introduces his innocent to sexual jouissance? Can you handle the nervous titters while nipple clamps are put to use? Will you be able to make eye contact after your mom asks you to explain fisting? 
Prepare yourself. The judgement day will soon be upon us.