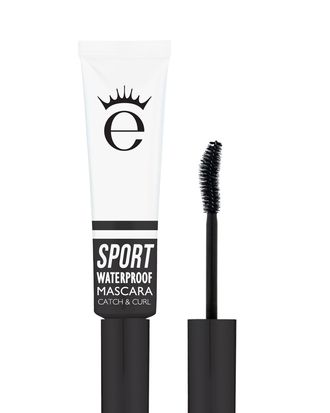 I wouldn't classify my skin as oily, but my eyelids pretty much need a skin-care regimen of their own. Products that declare themselves to be "practically" smudgeproof are smudgy. Waterproof formulas survive the pool but give me panda eyes by day's end. But Eyeko's new Waterproof Sports Mascara appears to be practically bionic. I've worn it for a week straight and have yet to find a errant smudge.
In Eyeko fashion, the mascara is compact with a squeeze-tube-like cylinder (the idea being that you can squeeze out every last drop). Each tube comes with a millipede-esque, curved brush that allows you to comb through all your lashes, in the manner of a gel-to-liquid formula. My lashes have looked pert, full, and long throughout outdoor workout classes, spin classes, humid days, and transitions from day to night. It isn't the easiest to remove, but Eyeko has created a mascara wipe for that, too.
Eyeko Sport Waterproof Mascara, $24 at Eyeko.com.