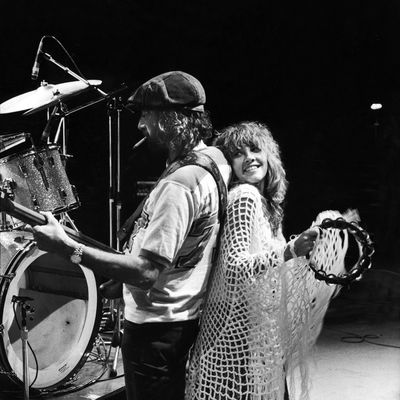 Photo: Marvin Lichtner/The LIFE Images Collection/Getty Images
You — yes, you wild heart, you precious dove, you frizzy daydreamer — have been given a special request. Stevie Nicks would like you to design her a shawl. She wants a bewitching, cherished garment of the finest fabric and most ravishing design, as long as it's your design, the design of your dreams for Stevie Nicks.
Nicks has partnered with the arts community Talenthouse to reward the winning artist with funds to produce the shawl, as well a professional photo of Nicks in the final piece. The shawl will be returned to its designer. And all shall be wonderful in everyone's twirling, whirling dervish hearts.