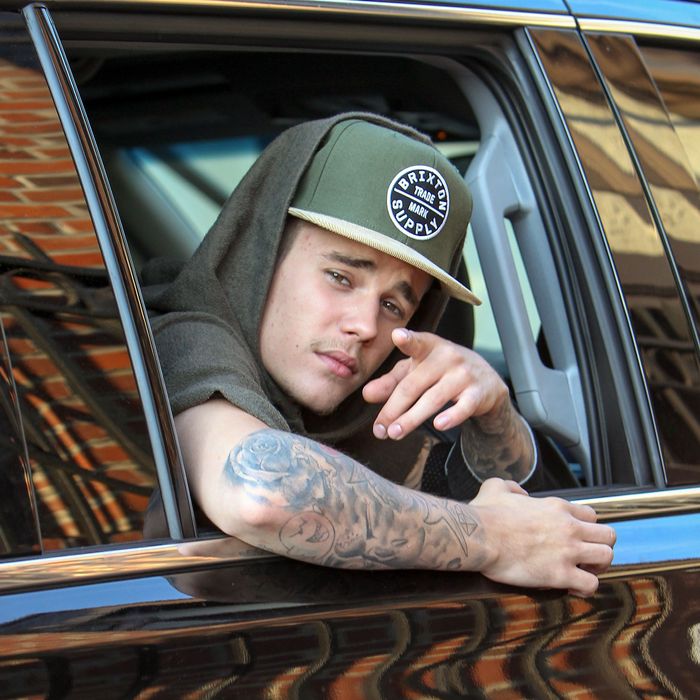 Photo: Bauer-Griffin/Getty Images
In what is not news to you, a scant number of people want to emit the odor of juiced-up puppy-eyes Justin Bieber. Or rather, people don't want to buy Justin Bieber's bottled notions of female desirability — perfumes named Girlfriend, Someday, and Next Girlfriend (because he does understand that things don't always work out). 
Yes, there is a precipitous drop in the purchase of famous-people-approved smells. Elizabeth Arden just had a record-breaking quarterly loss — and the company points to the perfumes of Justin Bieber and Taylor Swift as laggers.
How fickle the people are, in their desires for the ineffable imitation of their idols' odors.