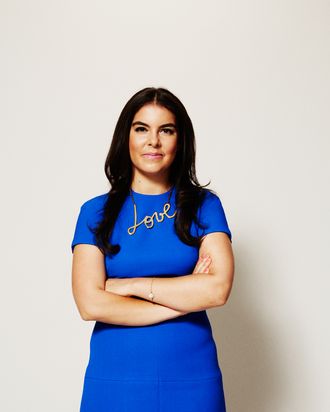 Many startups are interesting. But few are compelling enough to count Facebook COO Sheryl Sandberg as an investor and billionaire philanthropist Warren Buffett as a supporter.
"My biggest oh-my-god moments have been getting the attention of people like that," enthuses Caroline Ghosn, the co-founder of Levo League. "Levo" means "elevate" in Latin, and Ghosn's company aims to bolster women through mentorship programs, insights from the executive elite, and local meet-ups.
Where conventional career programs emphasize on-paper attractiveness such as your résumé and education, Ghosn believes you can excel professionally through character-building networks of women helping women. This grassroots approach works in tandem with the site's most dazzling draw, which most intrigues A-list execs and sets it apart from other career-advancement sites: its intuitive technology that possesses an uncanny ability to pinpoint your professional needs with each visit.
After graduating from Stanford, Ghosn noticed that her female peers were floundering in the workplace. "They were saying, 'I don't have access to the jobs I need, or the info to be better at my job. I don't have access to mentors, career catalysts." So she started Levo League. Today, the site boasts more than 8 million members.
"One of our most popular features is about what famous people were doing in their 20s," she says. Spoiler alert: They all made a lot of mistakes. Ghosn readily admits that she has, too.
In 2013, a bout with salmonella forced her to confront her priorities. "I shouldn't have been as sick as I was. Taking care of myself used to be at the bottom of my list, but I'm all about wellness," she says. "And now, I group beauty and wellness in the same category."