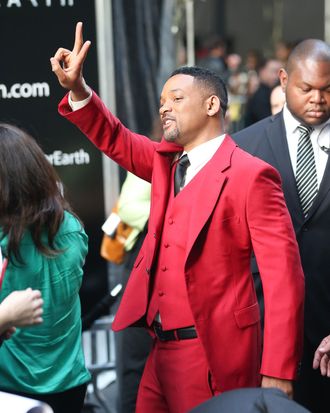 Photo: Splash News/Corbis
There is a color paradox at work in the rules of attraction. In a recent study, psychologists at Wuhan University in China report that men are attracted to women wearing red, women are attracted to men wearing red if it's not too much red, but women aren't attracted to men who wear the same shade as them.
In conclusion: Attempts to understand the rules of attraction only push any semblance of pattern into obscurity. Studies keep climbing up an asymptotic line, as the secrets of magnetism remain teasingly out of reach — just like someone whom you are attempting to seduce, even if you are both deterred by parallel garishness of your matching red attire.