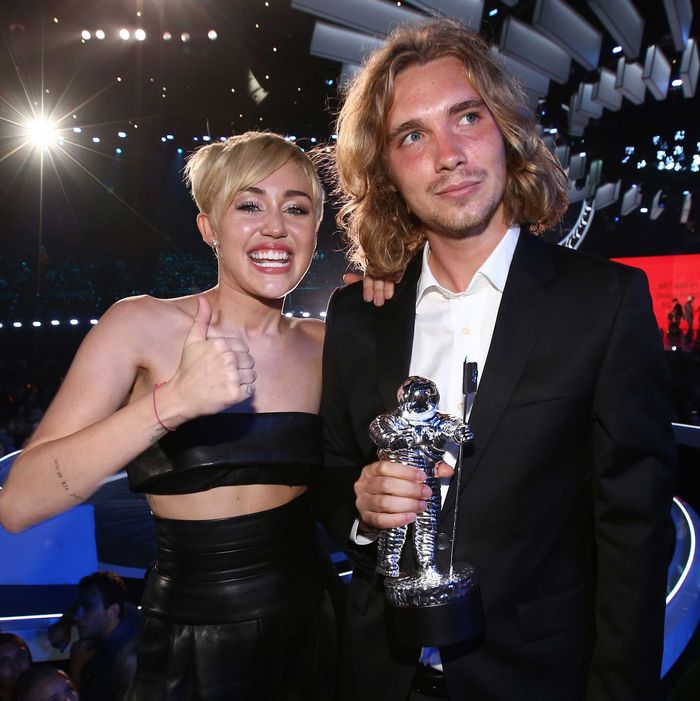 Photo: Christopher Polk/MTV1415/Getty Images
Jesse Helt, the homeless teen who accompanied Miley Cyrus to the VMAs, is certainly getting a crash course in the celebrity media cycle: It took only two days for us to reach the "unearthing mug shots" phase.
At Sunday night's ceremony, 22-year-old Helt took Cyrus's place onstage and accepted her Moon Man on behalf of the "1.6 million runaways and homeless youth in the United states who are starving, lost, and scared for their lives right now," as he said in a speech. Today, several outlets, including the AP and Yahoo News, are reporting that Helt has a warrant out for his arrest in Oregon for violating probation after a 2010 arrest for criminal mischief and criminal trespassing.
We really don't want to see this all overshadow Helt's moment in the VMA spotlight, raising awareness for a worthy cause. But, silver lining: When your mug shot is the news of the day, it means you're gonna make it in Hollywood.