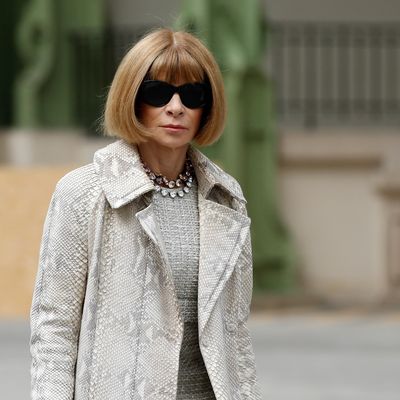 Photo: Benoit Tessier/Reuters/Corbis
Ryan Raftery, who is in the final rehearsals before Monday's premiere of his Anna Wintour jukebox-musical, tells me that the Vogue editor has fully invaded his subconscious. He shakes his head and divulges a recent dream about the two of them: "We were at a karaoke bar and we sang 'Islands in the Stream.' She felt very strongly about doing the Kenny Rogers part." He thinks it might have something to do with the gender dynamics regarding his portrayal of Anna, but he isn't sure. He invokes Freud halfheartedly and then says, "I've got to get this show out of my system."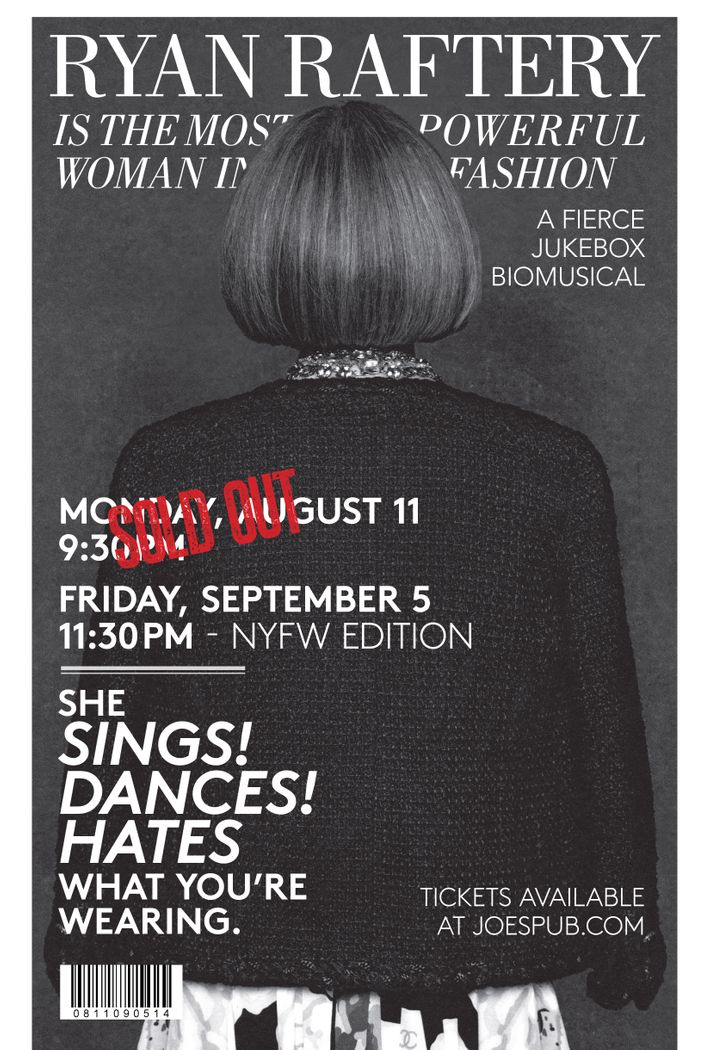 His musical's formal title is Ryan Raftery Is the Most Powerful Woman in Fashion. Raftery has done a solo show a year since 2009 — and the five before this one were all about his personal life. He says that he ran out of material, and instead of "waiting to be kidnapped," he decided to find some other subject matter. When he saw Anna Wintour in midtown a couple years ago (Raftery reports she grimaced in his direction), it hit him: "She's Darth Vader and Hilary Clinton in one little package."
So he got started on a musical, using the controversial Kimye cover story as a framing device. In Raftery's vision, Wintour is concerned she'll be fired for the decision (suspend your disbelief) and looks back over her life. He draws on the interviews he's watched on YouTube, R.J. Cutler's The September Issue, and his own imagination. For example, his Wintour suffers chronic constipation because of the stress.
Raftery's impression of Wintour is filled with crossed arms and helmet-hair flicks. There are some lovely details, like Wintour's assistant changing an intercom buzzer to please her mistress (one of the settings is "Chic Baby Noise"). Some details are perplexing; for example, Raftery's Wintour gripes about being a "Hacky Sack for the press to judge." It's very fun to imagine a world in which Wintour knows what a Hacky Sack is.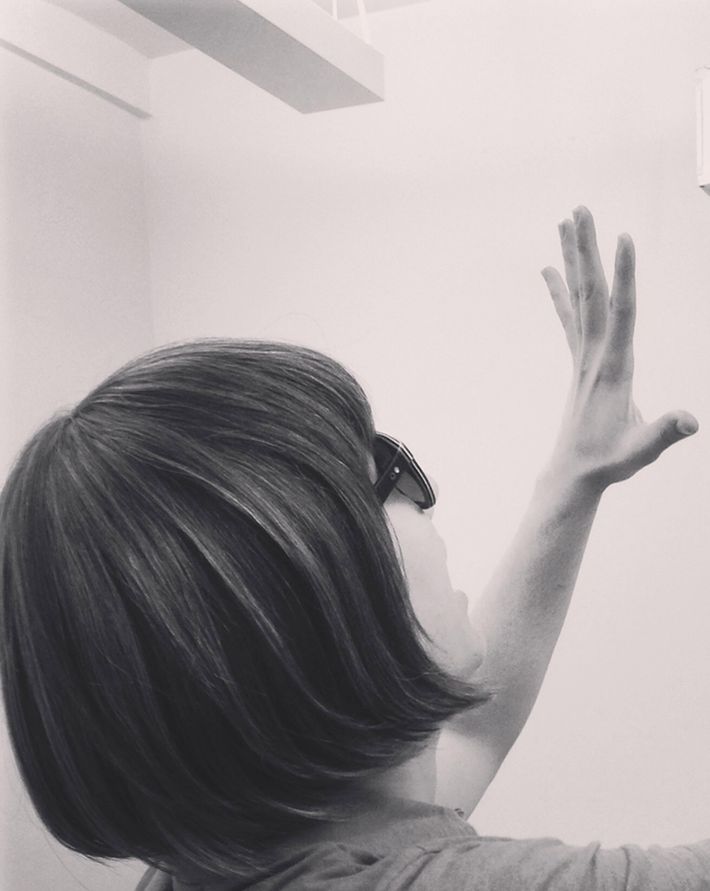 All the music is relatively familiar. Raftery rewrote Chicago's "Class" as "Flats," which involves André Leon Talley and Wintour complaining about the world becoming more casual. The major setpiece is a rewrite of "Let It Go." "Let It Be" is now "Let Her Die," and is about Kim Kardashian's vice grip on popular culture. (Raftery is clear he's not a fan.)
Raftery insists on his admiration of Wintour, gushing and praising and defending the editor as he describes the process by which he became her. But he is also scared of her. He brings this up a couple times in our discussion and emails. He understands he's playing Oz. But he's also got his eye toward more powerful, mysterious female figures for his future projects. "Beyoncé would be pretty fun," he says with a smile.
Ryan Raftery Is the Most Powerful Woman in Fashion shows at Joe's Pub on Monday, August 11, at 9:30 and Friday, September 5, at 11:30.