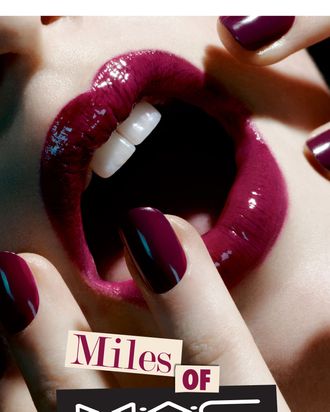 Photo: Miles Aldridge/Courtesy of MAC
In the beauty world, you aren't a Mac or a PC. You're just a MAC, one of the biggest beauty powerhouses with a reputation for celebrating individuality and big, often highly anticipated, collaborations. A new book titled Miles of MAC, out September 9, showcases both of these things, with pages of vintage ads shot by photographer Miles Aldridge in collaboration with James Gager, the senior vice president and creative director for MAC. The results are highly cinematic and graphic. Click through the slideshow for a taste of just some of the lush images. Below, read our interview with Gager, who explains why this isn't your typical makeup book.
You start your foreword by saying that this isn't your typical makeup book. What do you mean by that?
MAC is not your typical beauty company. We celebrate individuality in a way that's very different. Most makeup books are how-to's where they teach you how to do makeup. This is not that type of book at all. It's a celebration of all the creativity behind the brand and my work with Miles Aldridge. Each of these images reflects my attitude and MAC's attitude toward beauty and being an individual and finding beauty in each of us. It's meant to showcase makeup but also celebrate each of us as people.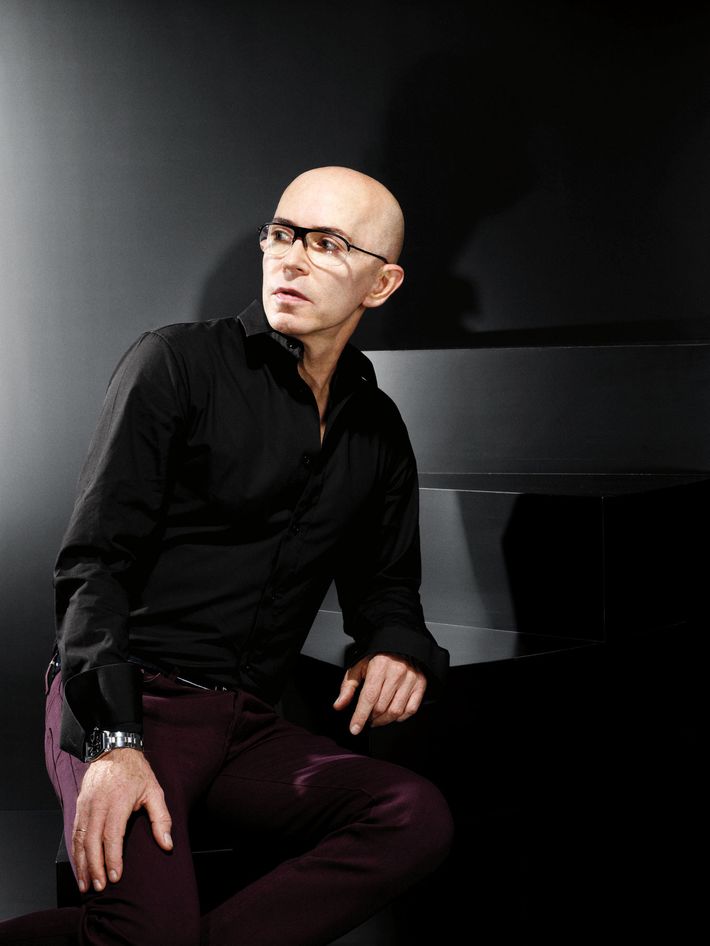 You and Miles have now worked together for many years. How has your relationship changed over the years?
It's like being in a relationship with anyone. You discover things about each other and points to touch and not touch. We both like storytelling, and I like his voyeuristic sense of creating images. I'm a bit of a voyeur myself. His [images] have a tendency to be darker than perhaps mine. I don't want the images I create to feel dark; I want them to feel beautiful in the hope of looking better. For him, I bring the power of theatrics.
But our relationship is built on the idea of trust. We have our strong egos, but we relinquish our egos to create something better as a team. We are all in it for the creation of an image that we can ultimately look at and go, Oh that's fabulous. That's unusual. I look forward to our shoots, and they give me great pleasure after they're finished. It's like when you're at the end of a party and think, I want more.
In the book, Valerie Steele says that fashion isn't a language, it's music. What do you think of beauty as?
Beauty for me is like a delicious dessert. There are many kinds, from a simple pound cake to an elaborate creation. I like desserts. I try to avoid them, but I love them. Ultimately, I am a dessert freak. And they always make me feel very good after I eat them. There's a taste to them leaving, like you want more. Beauty is somehow in that vocabulary. It also has the ultimate power to give you confidence to transform you when you aren't wearing makeup. You feel like a better version of who you are, and who doesn't want to feel that? Fantasy is so important. I hope this book celebrates the power of the individual and being yourself and not being afraid of who you are.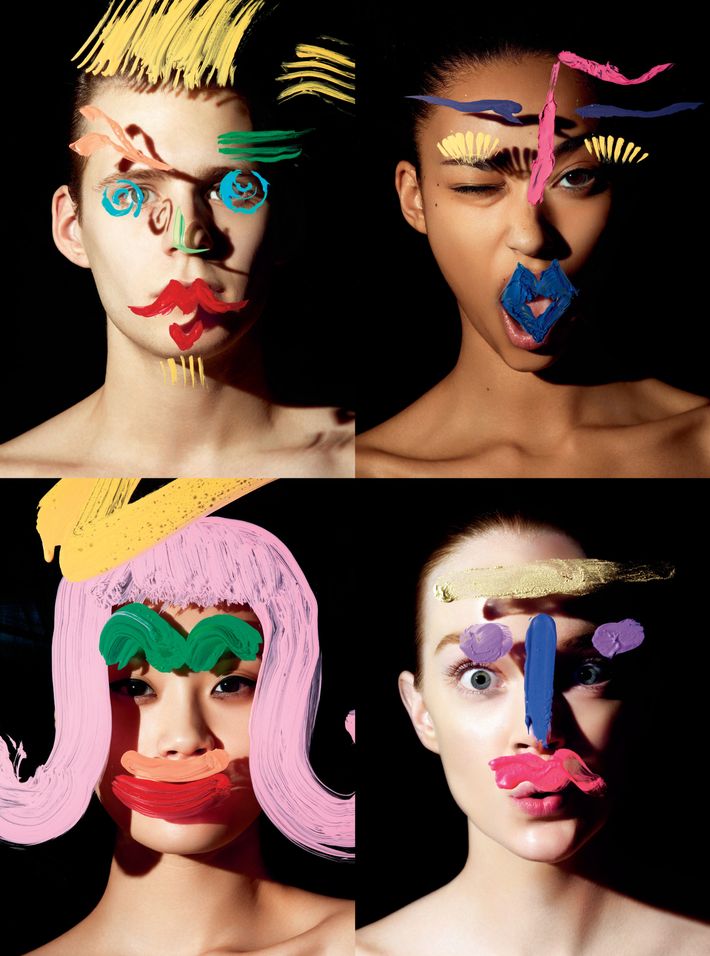 Charlotte Tilbury, February 2009; Val Garland, February 2011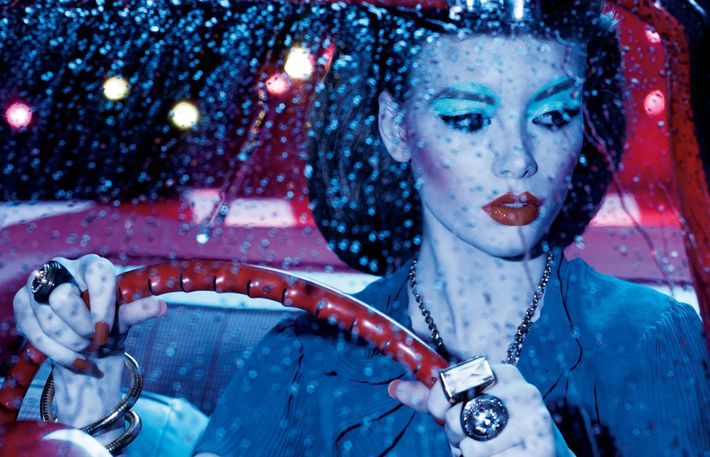 Charlotte Tilbury, June 2010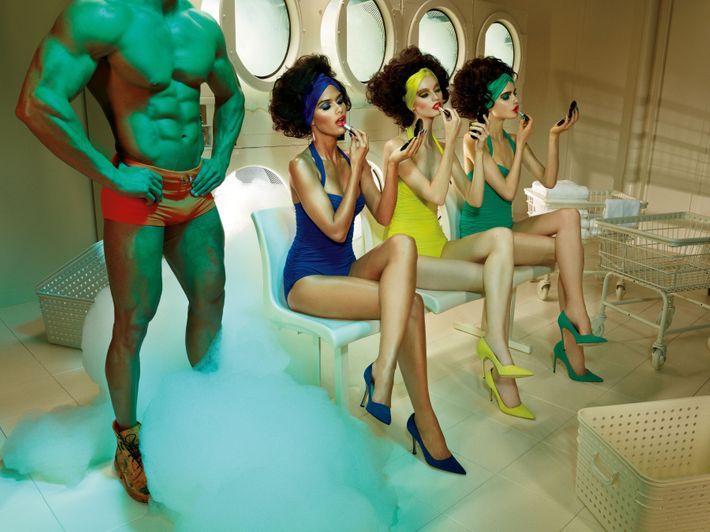 Val Garland, October 2013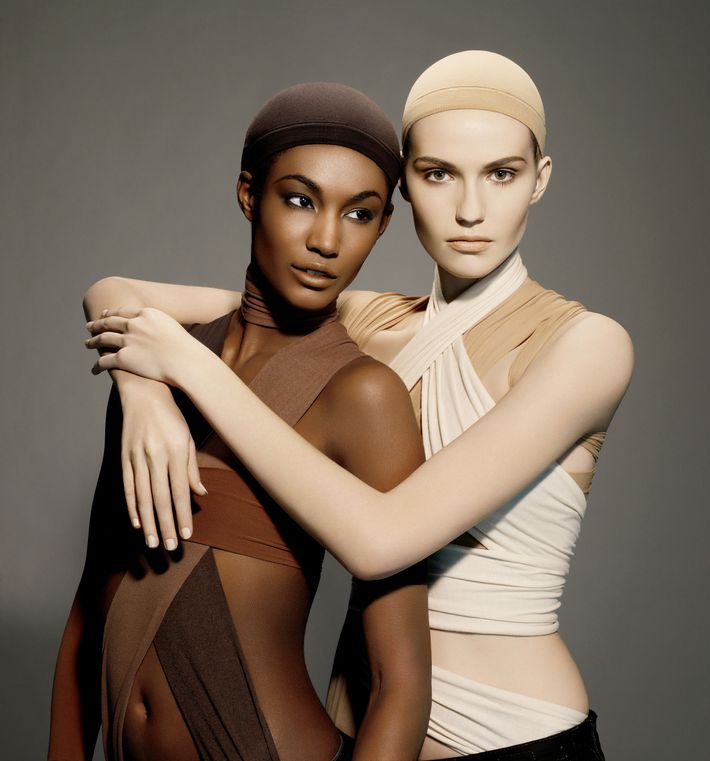 Ellis Faas, February 2009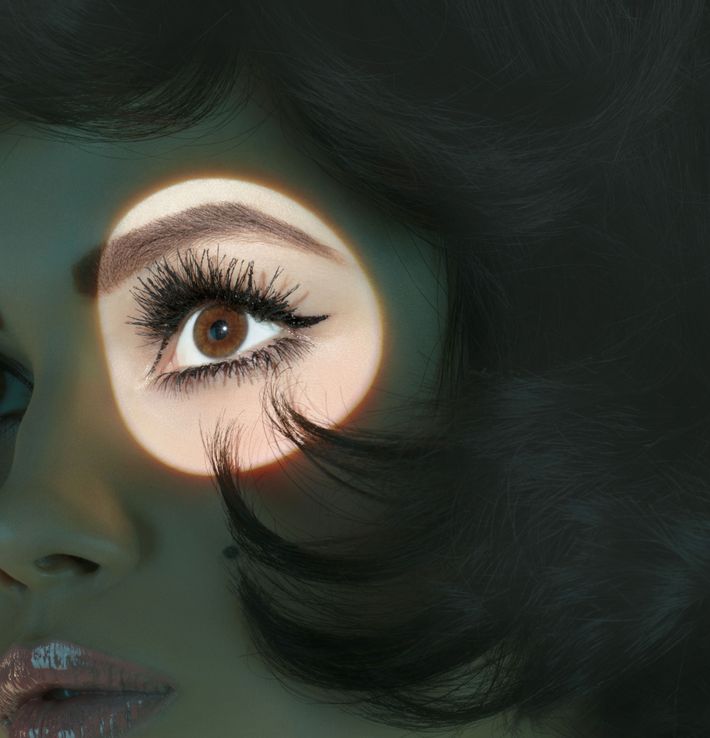 Charlotte Tilbury, October 2010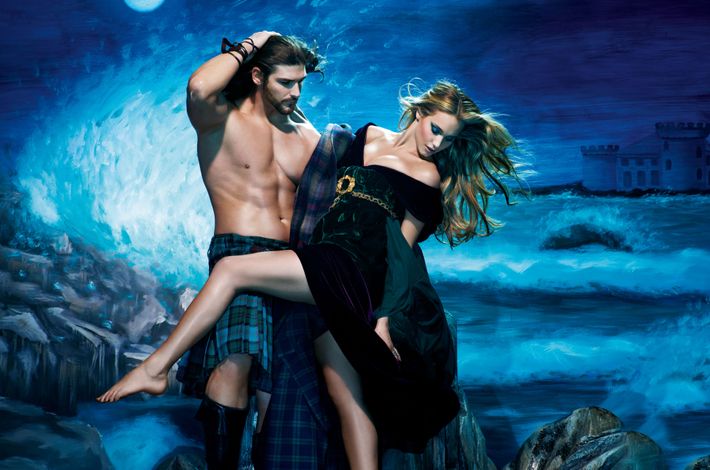 Val Garland, February 2013