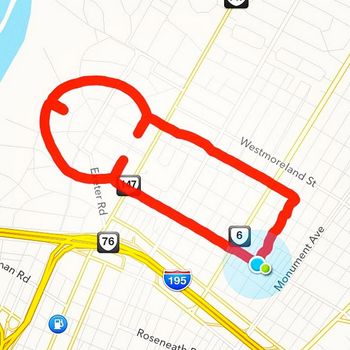 Photo: clairewyck/Instagram
Bay Area woman Claire Wyckoff is really making the most of her daily runs. She uses Nike+ and her own two feet to draw fantastic pictures throughout the city and posts them to her blog Running Drawing. Some standouts include Slimer from Ghostbusters and a six-mile space invader, but she really excels when she's using her Nike+ to draw miles-long schlongs throughout San Francisco.
Here is a hairy pair of balls in Cole Valley:
A sweet lil' chode near Agecroft Hall:
Here's a "long and hooded" dong Wycoff calls the Gandalf:
And, in honor of Father's Day, a penis drawn near Golden Gate Park:
She finds phalli everywhere; it' s a true gift.