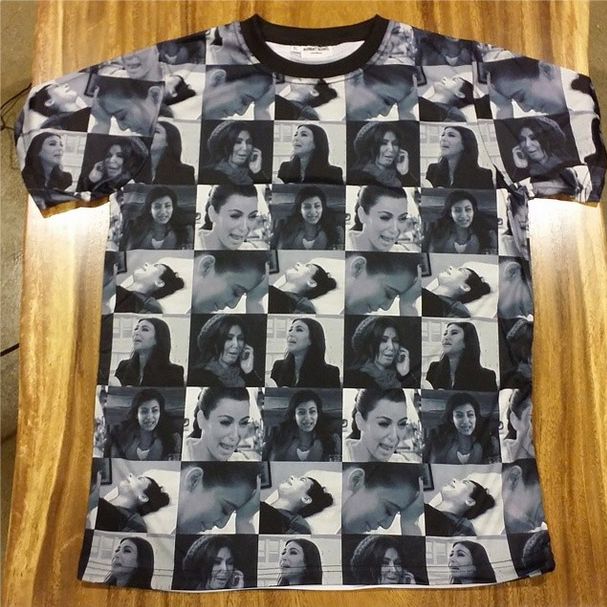 Photo: Burt Jenner/Instagram
Why waste your time with Ryan Gosling–, James Franco–, or even Zach Galifianakis–themed apparel when you could be sporting a limited-edition, handcrafted polyester T-shirt adorned with Kim Kardashian's best ugly-crying faces? The Crying Kim Tee — one of two T-shirts sold on the enigmatic Robert Boris site — is currently available for $55, which seems to be the going rate in the ever-burgeoning market of screen-printed-celebrity leisurewear.
The visually intricate garment already has one fan: oft-overlooked Kardashian-Jenner clan member Burt Jenner (Kim's eldest step-brother) declared it his "new favorite t-shirt…" in a tonally confusing Instagram post yesterday. We can only hope that Kim will take advantage of this opportunity to jump on the celebrities-wearing-themselves-on-T-shirts bandwagon.