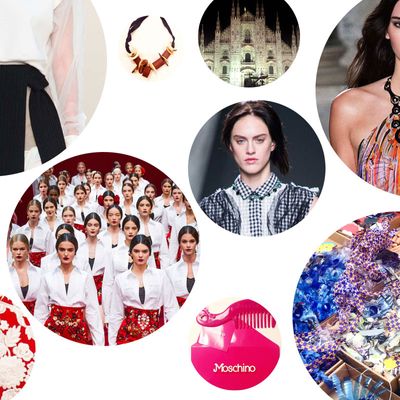 Photo: Imaxtree, Stella Bugbee
The last two days of Milan Fashion Week were jam-packed with major shows and appointments, including Bottega Veneta, Armani, Pucci, Ferragamo, Marni, Dolce & Gabbana, and more. Meanwhile, low-level panic set in that the Air France strike would prevent people from getting to Paris, causing a few editors and models to leave early. But worse than that were the mosquitos. Ground zero for bites seemed to be the garden of the Bulgari Hotel. That didn't stop anybody from drinking there continually, bugs be damned. Prosecco soothes all ills. Read on for more highs and lows from the end of a glorious week of capital-F fashion.
Saturday had an ungodly 9 a.m. call time, but the sparkling Bottega collection eased the pain. Editors started raving about it as soon as the last look walked. Anna Wintour even made a beeline backstage after the show.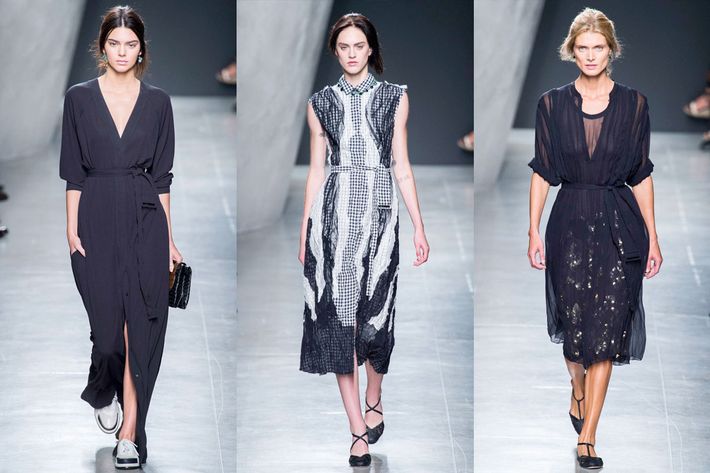 We saw the gingham so prevalent in the New York shows, but Tomas Maier's version mixed shredded lace with fabric twists that distorted the normally sweet fabric into something sexy and even dangerous. Malgosia Bela wore a phenomenal navy dress with a bottom half sparkled from hundreds of clustered sequins. (The bling was muted, however — in a totally understated Bottega way — with the addition of a gauzy shirtdress on top.) Kendall Jenner also walked in a slinky, navy, knit maxidress. She stands a chance at losing the Jenner for real if she keeps walking in shows this good.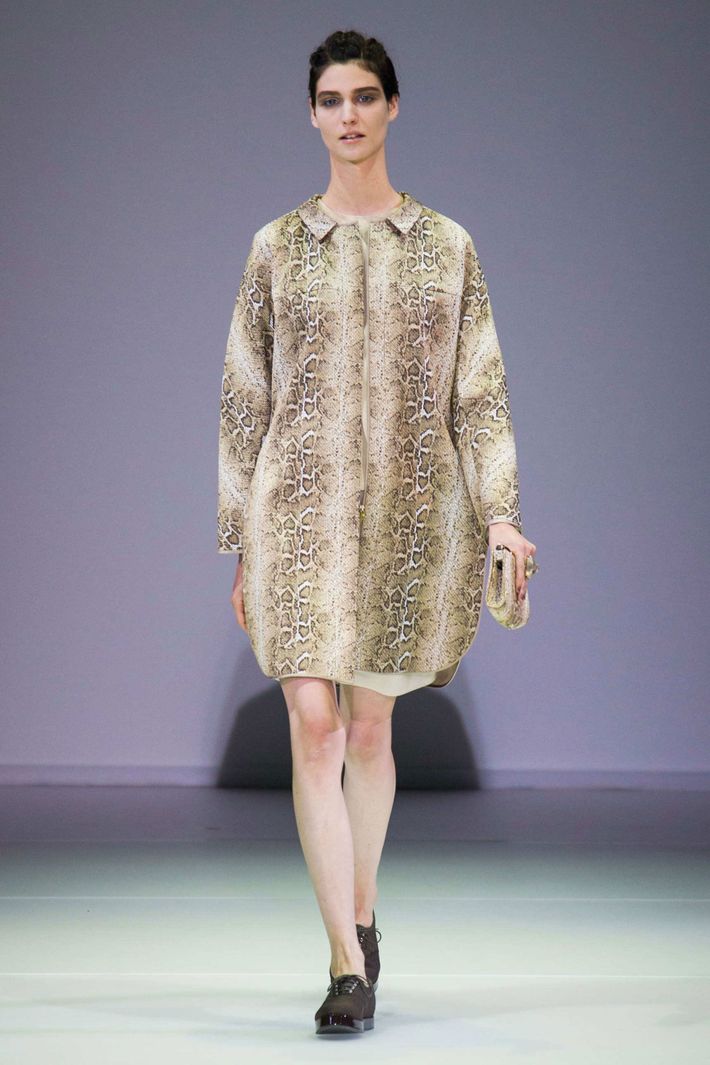 After Bottega we headed to Armani. The best thing about an Armani show is that the audience spontaneously breaks out in applause over certain looks. This collection had many nice details, but what I'd most like to thank Mr. Armani for was the lack of torturous shoes. Loads of lovely flats.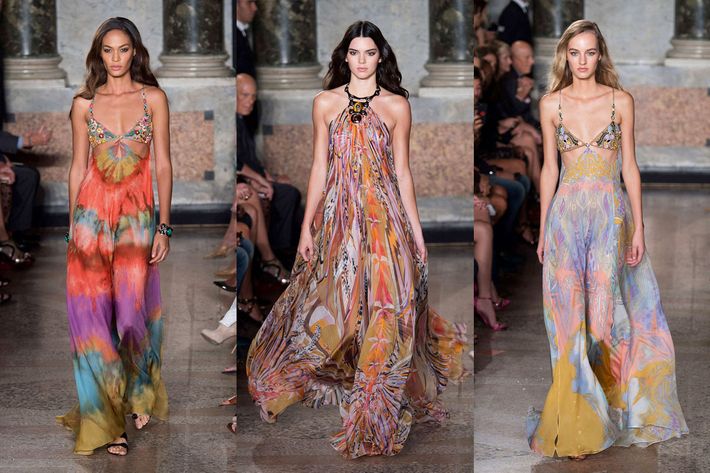 The afternoon was a blur of showrooms. We emerged parched and made our way to the bar at the Armani Hotel for olives and Campari. That put us in the perfect frame of mind for the sexy, beaded blowout of the 7 p.m. Pucci show. These are clothes for Brazilian goddesses who sit poolside day and night. Oh, and Kendall Jenner, too.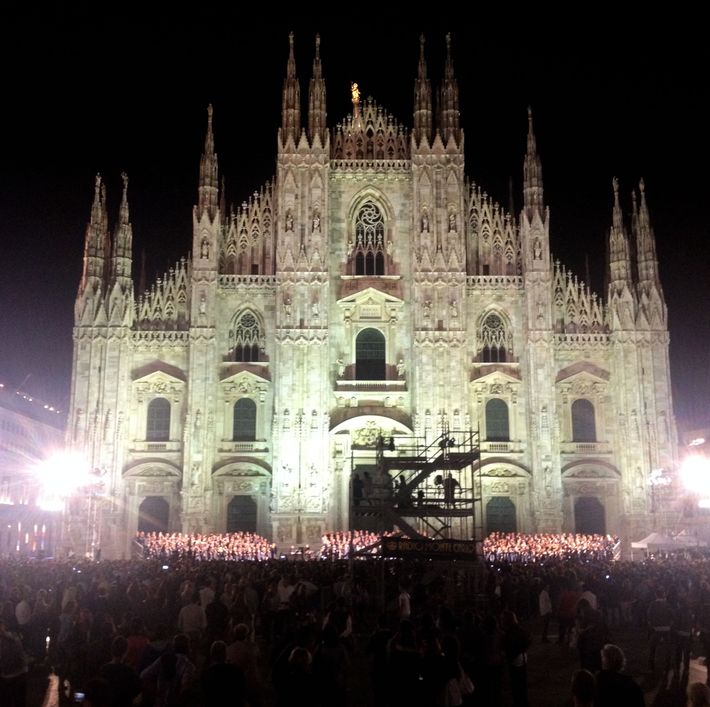 After the long day of fashion I returned to my hotel and went for a walk. I stumbled upon a massive outdoor concert where 300 gospel singers were performing in front of the Duomo. A dramatic way to end the day.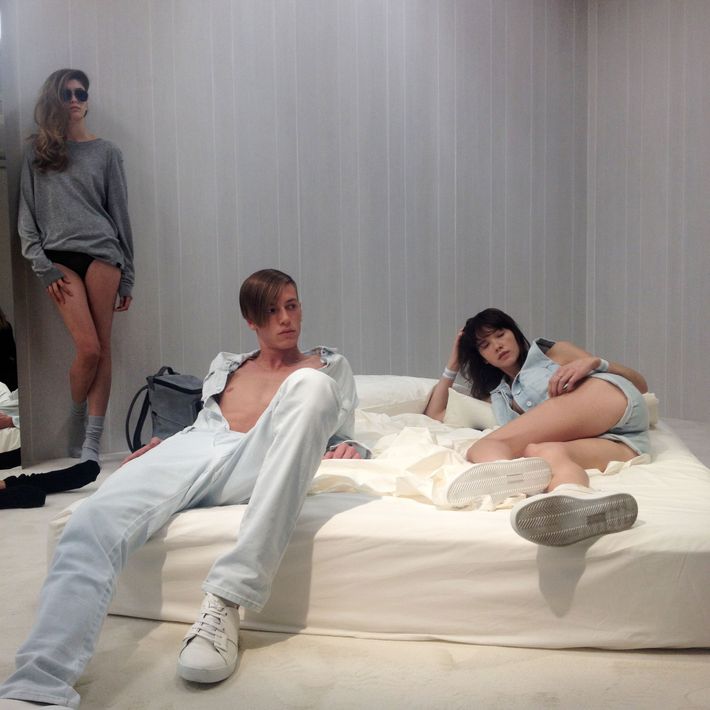 Sunday morning began on a jolly/absurd note when Rebecca Ramsey and I popped into the Calvin Klein re-see. On one side was the ultra-sleek, ultra-chic collection from New York, but across the hallway in the Calvin Jeans room it was a whole other bag of beans. Imagine the scene above, with the song "Love Hangover" playing in the background.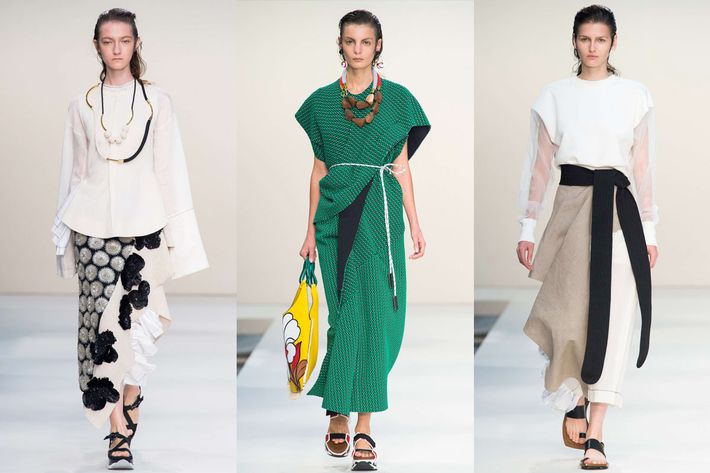 Marni always has something interesting to offer the eccentrics in the room. The show began with kimono-like silhouettes in blacks, whites, and creams fastened with karate belts — and quickly morphed into graphic print dresses tied with skinny cords.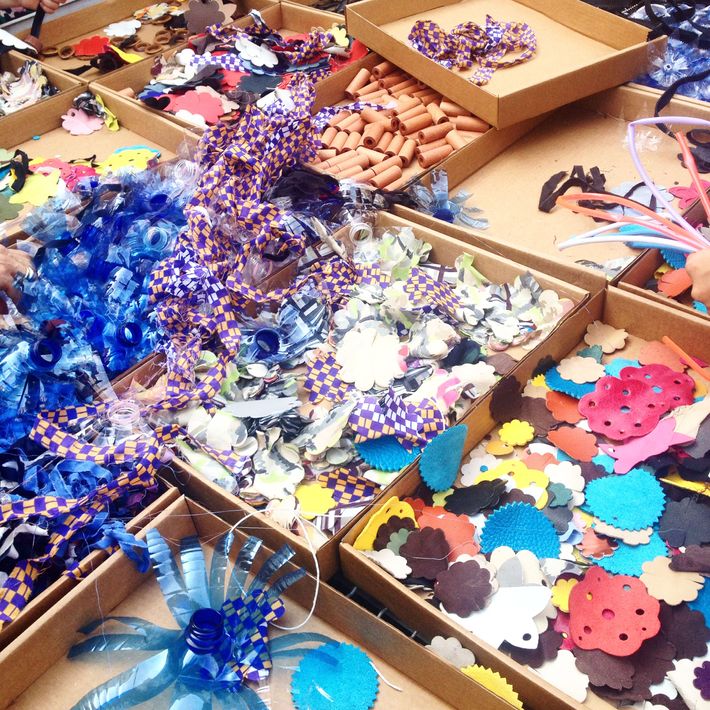 After the show we went to the Marni Flower Market, a special event at the Rotonda della Besana held in honor of the brand's 20th anniversary. In addition to selling fresh flowers and those cute printed Marni bags we all love, the geniuses at Marni set up a table where "kids" could make DIY necklaces. I could have stayed there all day had we not have needed to go to Dolce & Gabbana.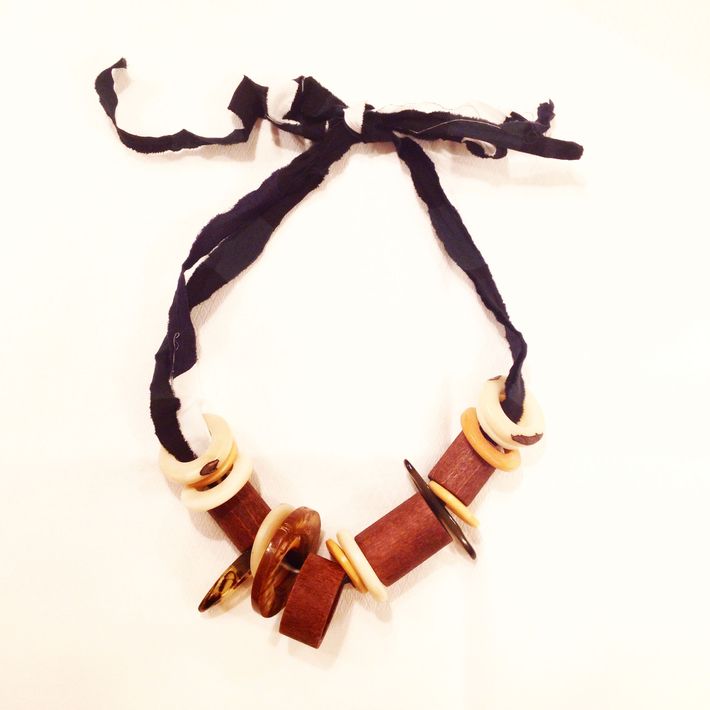 At Dolce & Gabbana, the sexy toreadors seemed to want to attract and fight the bulls in equal measure. These clothes are so theatrical and romantic they make your heart ache a little just looking at them. And, oh, who's that leading the charge at the Dolce and Gabbana finale, you ask?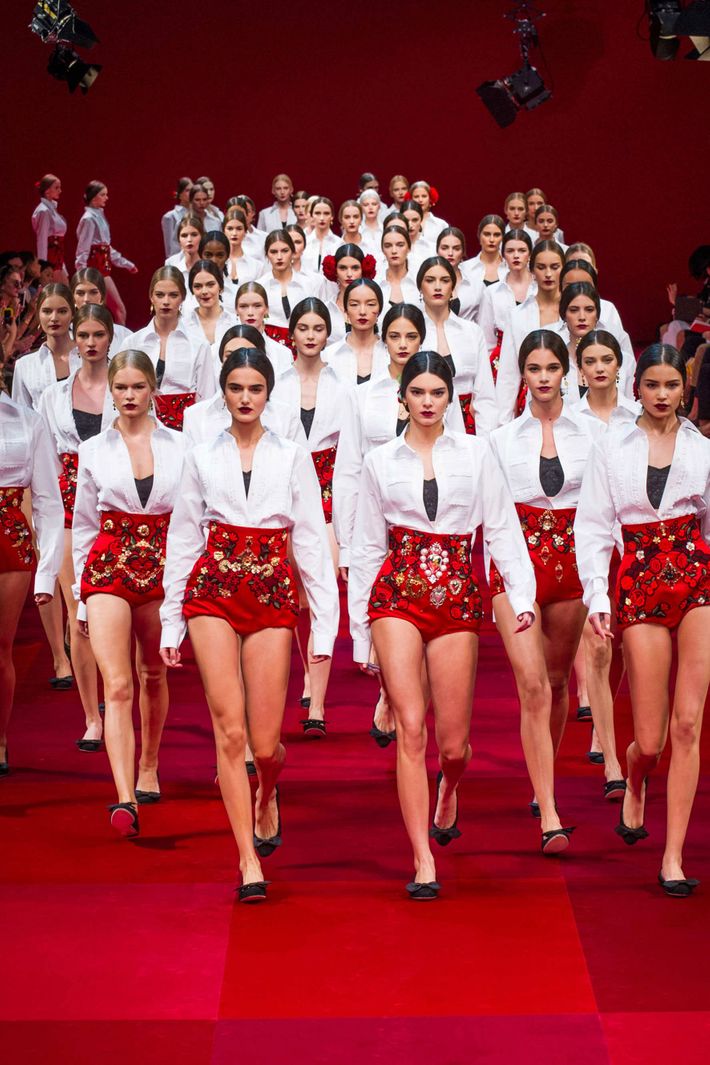 And with that it's off to Paris, where Veronique Hyland will be covering the madness. I'm going home to spend some quality time with my Moschino Barbie comb.