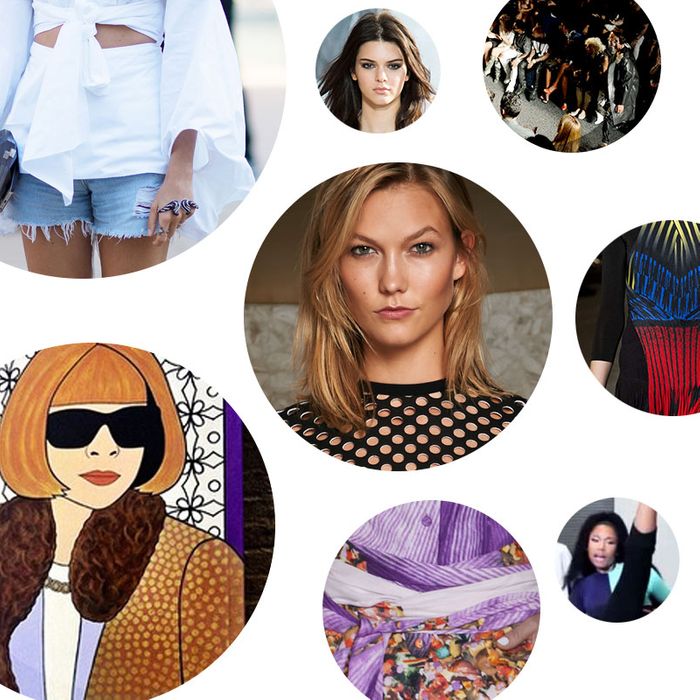 Since nothing makes sense in fashion, Monday is the hump day of Fashion Week. We're halfway done and there have already been an astonishing 200 shows. We started off on Wednesday night in Brooklyn at the intimate Rachel Comey dinner, where it was nice to see guests like Parker Posey, Leanne Shapton, and High Maintenance's Katja Blichfeld. From there, it's been a whirlwind of shows, egos, snarky mutterings, and sweaty beauty. Last night, we ended the day with a spectacular one-act play at the Metropolitan Opera put on by Opening Ceremony. Read on for our midweek Hit List — and brace yourself, because there are four more days to go.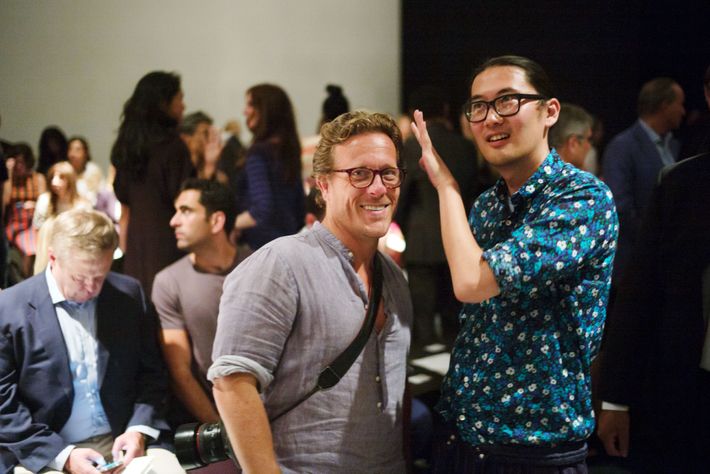 1. The Sartorialist: single and ready to mingle. Everyone knows you can't get anywhere in fashion without a signature haircut, so here's to hoping Scott Schuman makes this new curly hair his thing. It will make him so much easier for comic-sketching.
2. Someone was vaping backstage at the Hood by Air show. It would have been more surprising if someone hadn't been.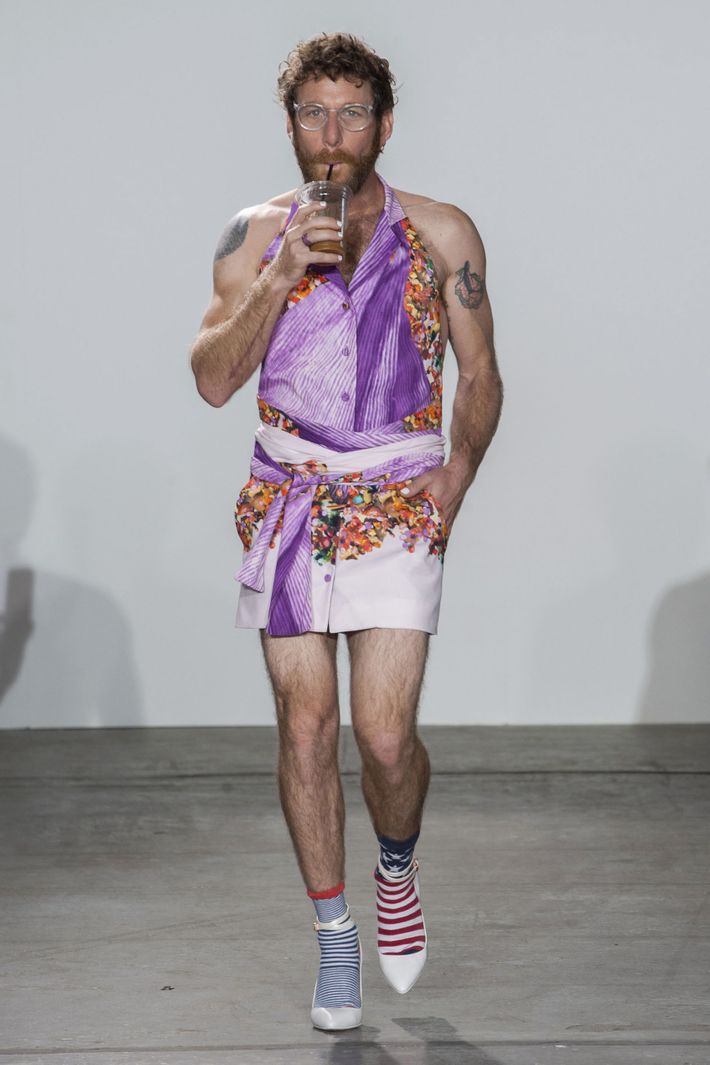 3. The artist Dustin Yellin walked in the Nonoo show in drag. Because he's an artist and that's what they do (Yellin also collaborated with the designer on the collection). As he told the Fug girls, "I just figured if I'm going to try something new, like design clothes, I should take it all the way home." Indeed.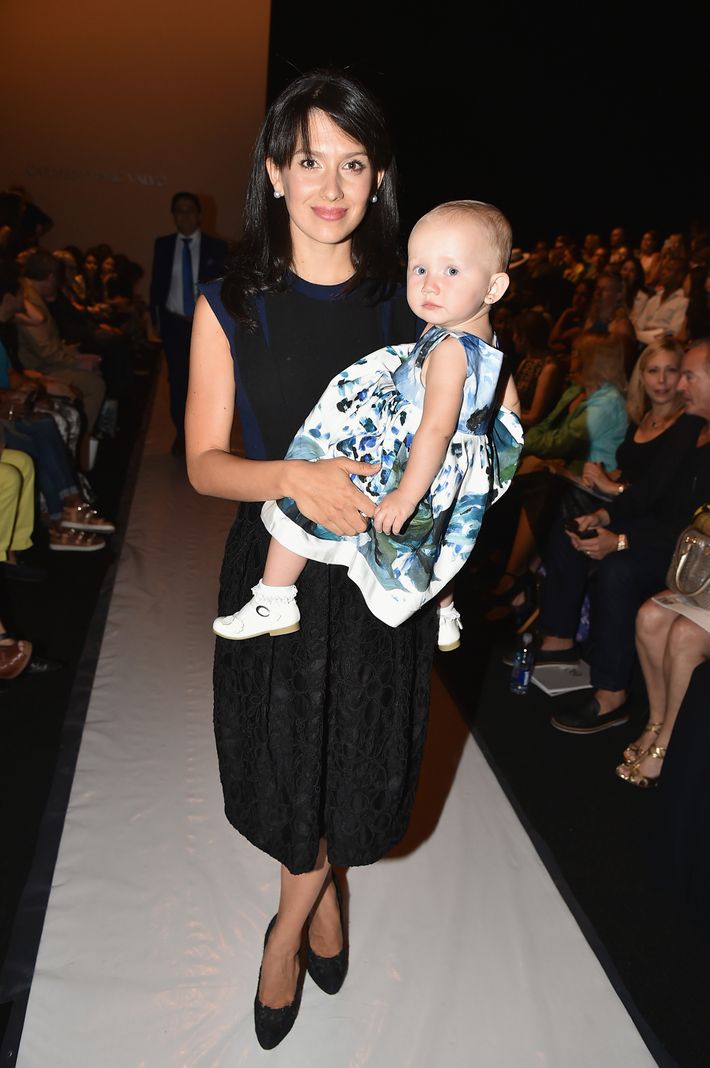 4. Carmen Baldwin is the new Harper Beckham. She sat front row at Carmen Marc Valvo. She appeared to appreciate the collection.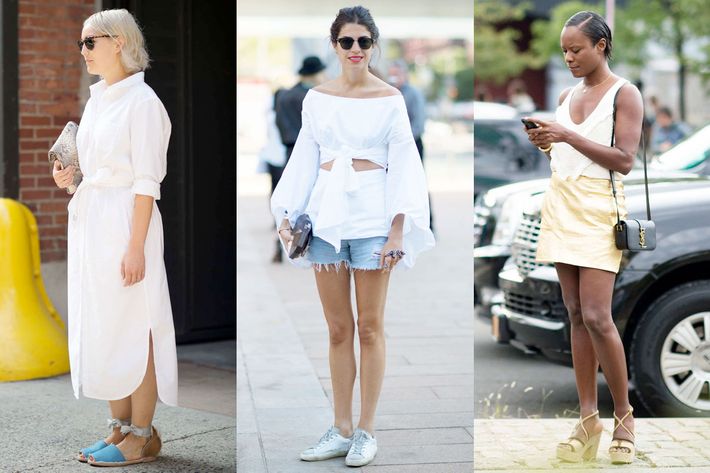 5. Everybody knows street style is a blood sport — so why not crown a winner? If you haven't yet made the list, don't worry: There is still time to take our advice and score a spot on our best-dressed list. May the odds be ever in your favor.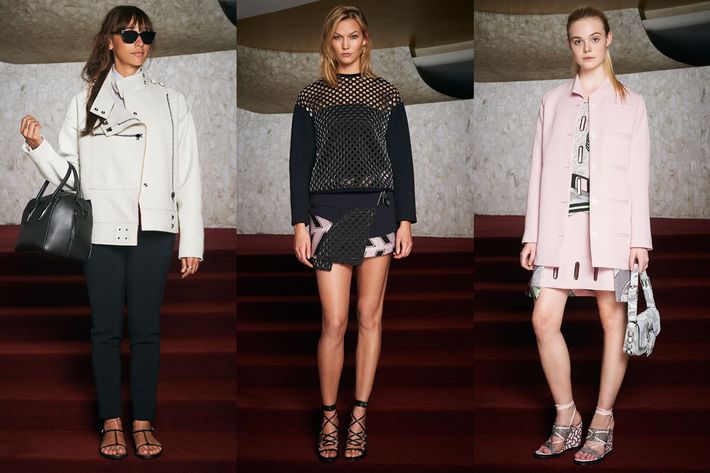 6. Opening Ceremony staged a play at the Metropolitan Opera. It was the kind of event where everyone who wasn't there will lie and say that they were. Spike Jonze and Jonah Hill wrote and directed a brilliant one-act play that gave the drama of getting ready for a fashion show a little comic relief ("You know, what, actually? What if we cut one of the sleeves off?" asks Bobby Cannavale, who plays Brian, the show's stylist, of the collection) — and, meanwhile, got real about the modeling world.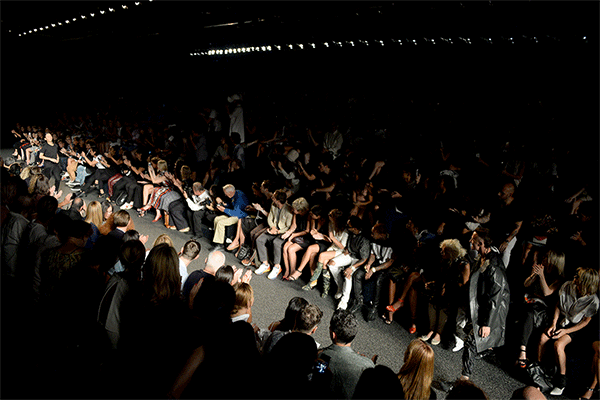 7. Someone in the audience pretended to flash Alex Wang as he ran down the runway post-show.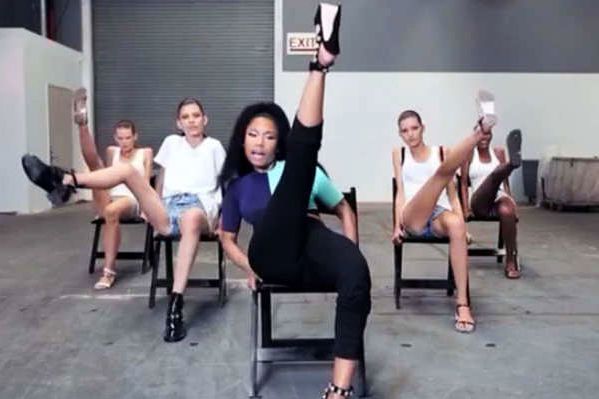 8. And Nicki Minaj led an Anaconda lesson for models backstage at the Wang show. Now we truly understand the lyric "This one is for my bitches with a fat ass."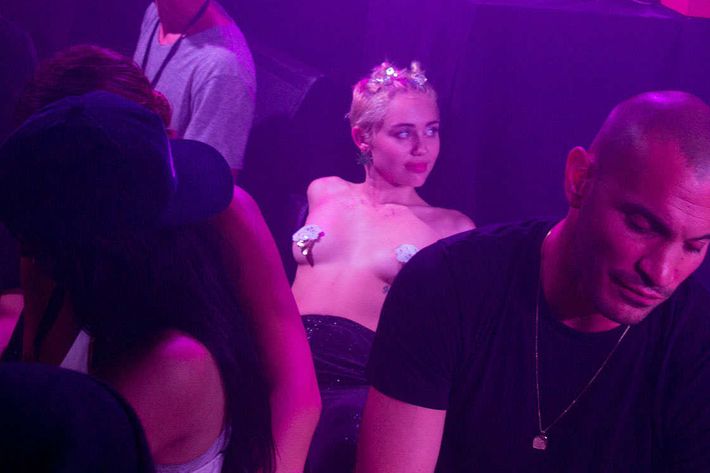 9. Miley twerked at the Wang after-party. Because it's not Fashion Week until someone shows up in pasties and a tiger mask.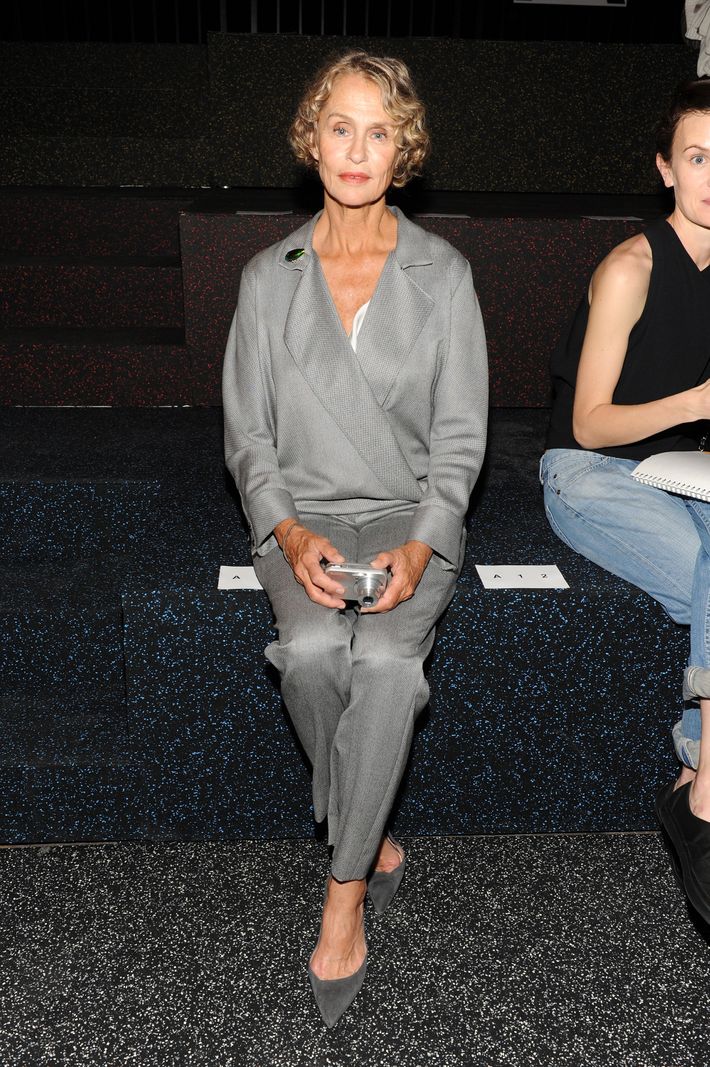 10. Eternal style goddess Lauren Hutton went completely unnoticed by street-style photographers at Alexander Wang. She slipped in and out of the venue in a one-piece flight suit and no one even looked twice: #overit.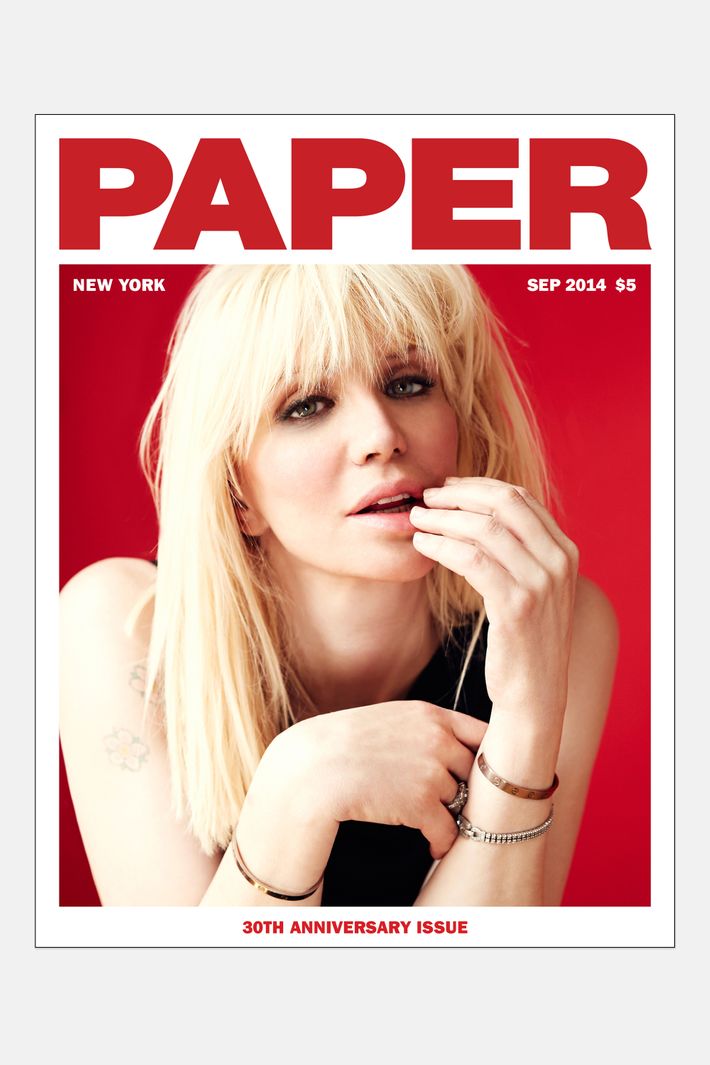 11. Paper Magazine celebrated its 30th anniversary this month with Courtney Love on the cover barely looking a day over 30 herself. An editorial featured the Rodarte Star Wars collection alongside actual Star Wars characters. Someone had to do it. May the force be with all the indie fashion publishers. We need you.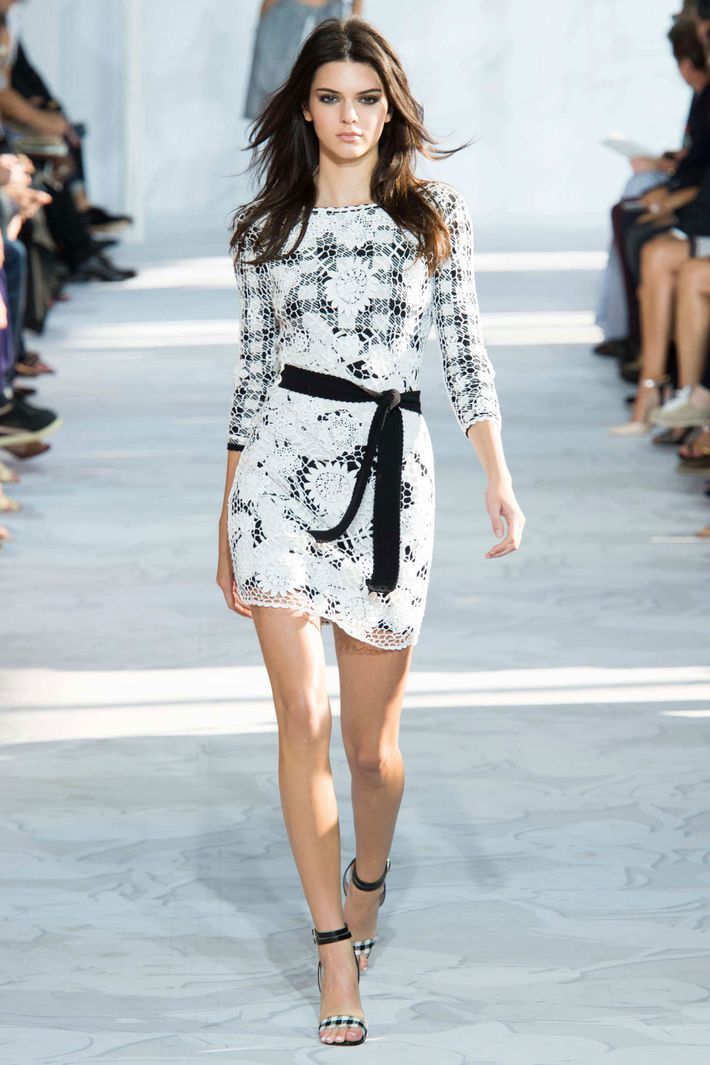 12. Kendall, having recently dropped her last name, showed up at DVF.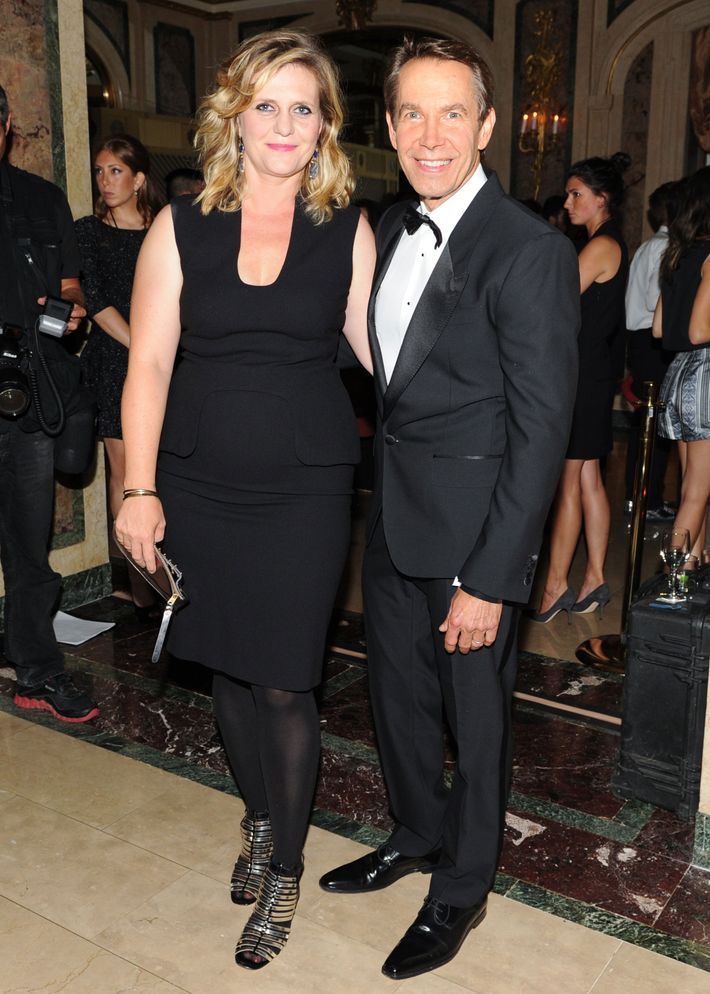 13. Carine Roitfeld threw a chic black-tie party at the Plaza, at which we spotted a blissfully unaware young girl asking Jeff Koons to take her photo with her friends. Which he obliged. To be fair, all men do look the same in a black suit. But still.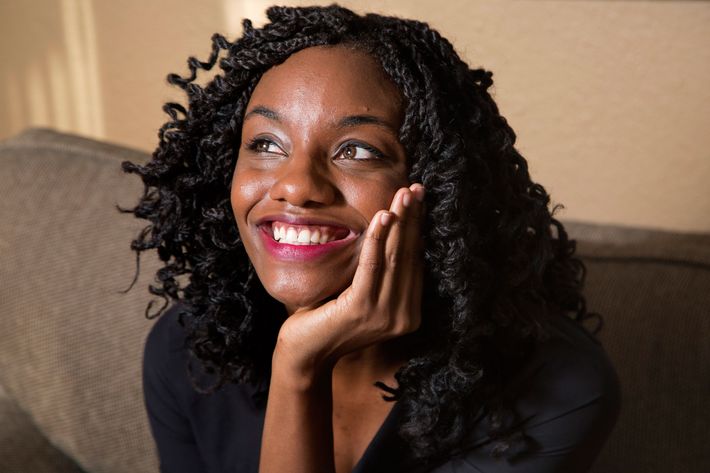 14. Alexis Wilkinson, president of The Harvard Lampoon, wrote an essay on basic bitches for the Opening Ceremony program notes. Alexis, we're here for you when you graduate.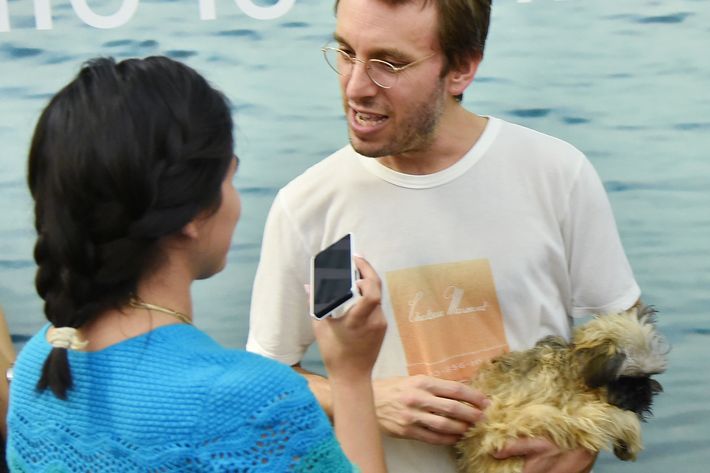 15. Scott Sternberg greeted friends at the opening of the Band of Outsiders store in Soho while holding his sleeping dog, General Zod, for over an hour. Like Lauren Hutton, Zod is #overit.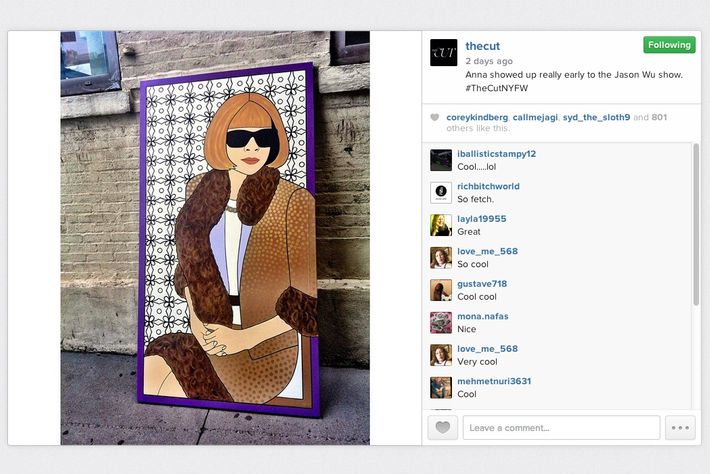 16. Anna Wintour showed up VERY early for the Jason Wu show. Two artists hoping to make it big unveiled a giant portrait of Anna Wintour. "If Anna notices us, then great!" they told us. Anna has yet to Instagram her approval.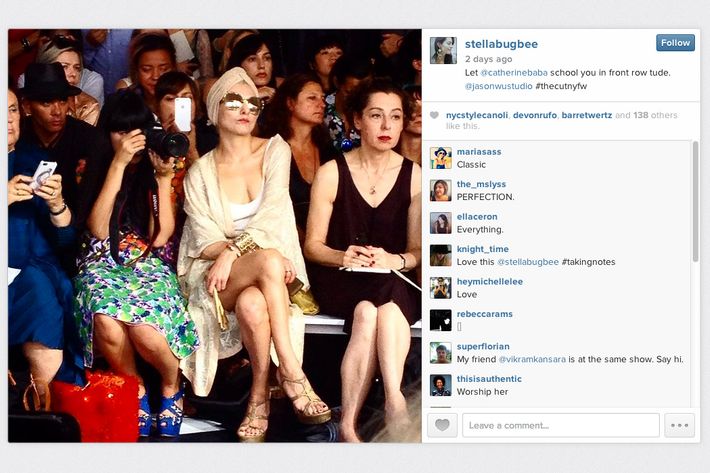 17. Speaking of Jason Wu, Catherine Baba sat courtside, ready for the tanning bed. She held a gold fan and SHUT. IT. DOWN.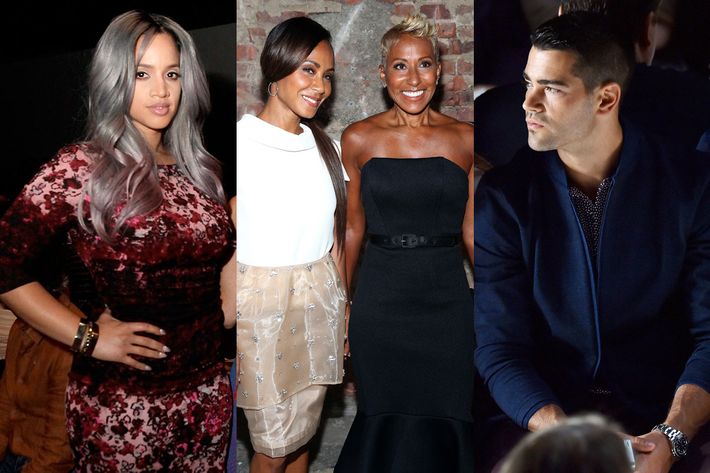 18. The Fug Girls have spent the week man-crushing on Jesse Metcalfe, talking to Orange Is the New Black's Dascha Polanco about cleaning her house in designer dresses, and ogling Jada Pinkett Smith's mom.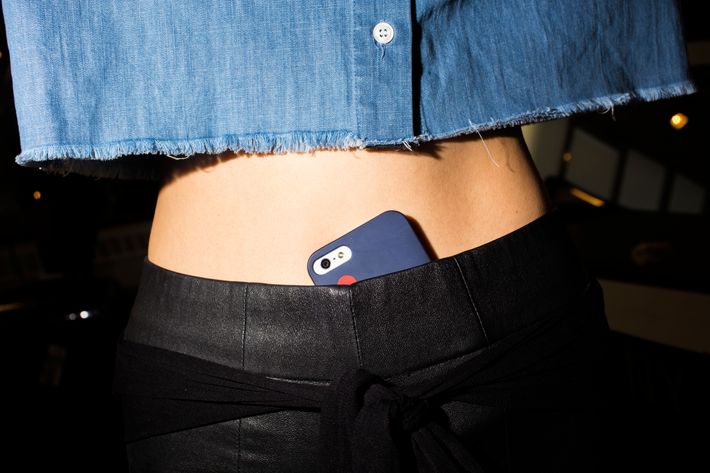 19. The Cut's photographer Landon Nordeman, meanwhile, has captured everything from Gwen Stefani's altruistic fan selfies to a modern genius who used her thong as a cell-phone holder.