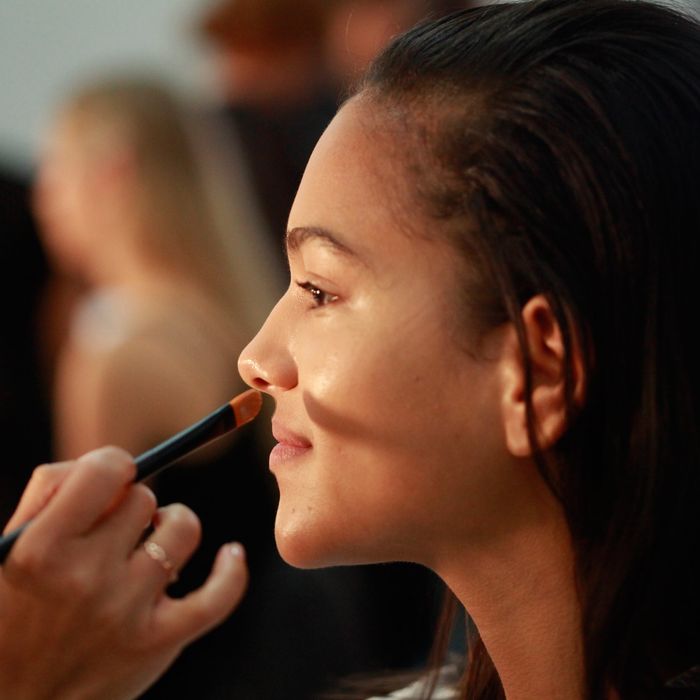 The New York beauty season has been simultaneously weird and low-maintenance. Backstage seemed calmer this season, maybe because some shows required zero makeup. That left plenty of time for me to pester the experts backstage for a few pearls of beauty wisdom. Here, the five beauty tips I learned in the final days of New York Fashion Week: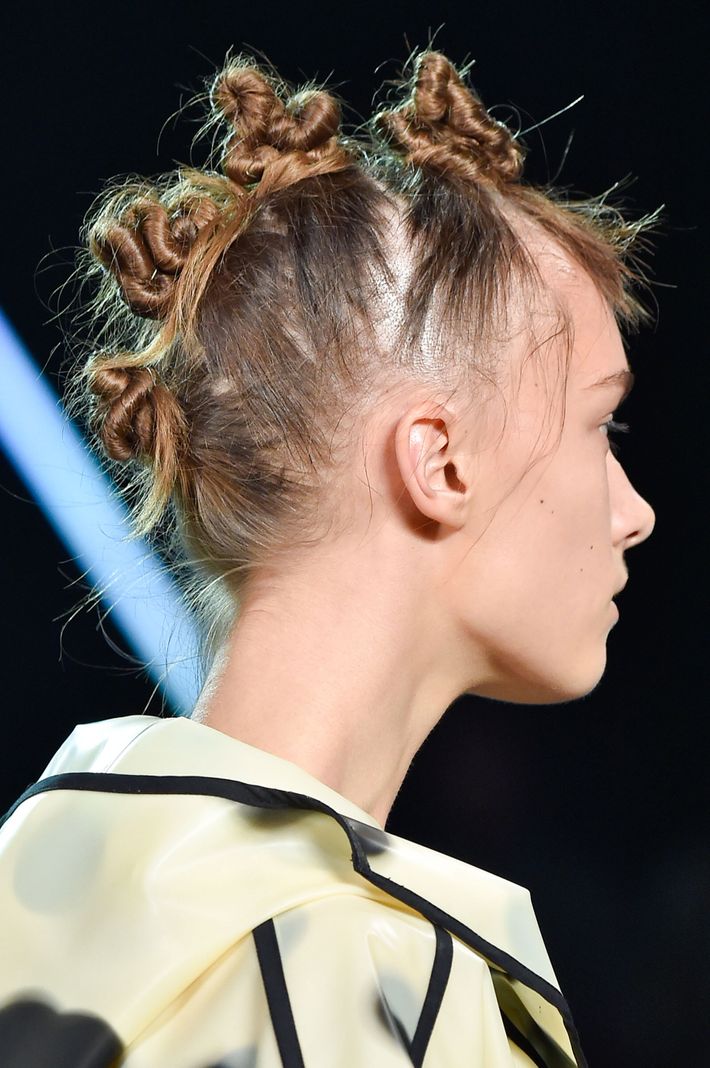 1. Consider a Björk-inspired topknots. Looking a bit like dinosaurs with excellent bone structure, the baby-faced models at Marc by Marc Jacobs had the middle of their heads twisted into a line of knots. They were created by Guido Palau's Redken team using a cluster of bobby pins that were pinned into the base of the hair. Hairstylists prefer Japanese bobby pins, for their grip, which are long, thin, and without ridges.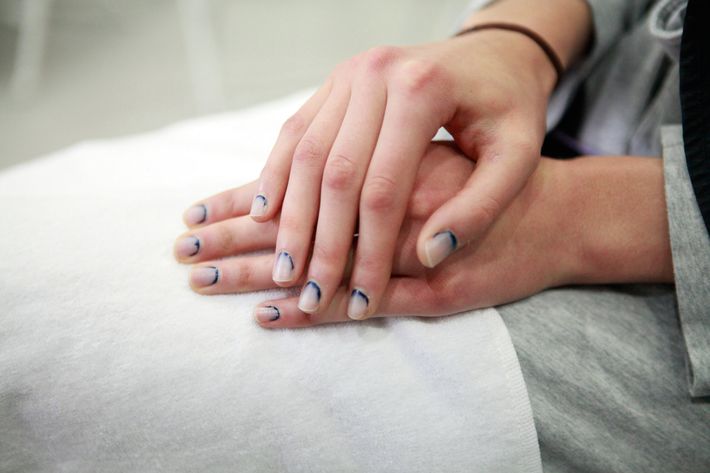 2. No nail-polish polish can be a look. At Rodarte, Tracy Lee for Sally Hansen gave us a sneak peek at their new collaboration, out next spring. Inspired by the beach and fading nail polish, the Mulleavy sisters worked with Lee to create a negative-space nail. Like sand washed away by the seashore, nail technicians applied a pool of cobalt blue polish to the moon of the nail and then swiped with nail polish remover to leave behind an inky, faded effect.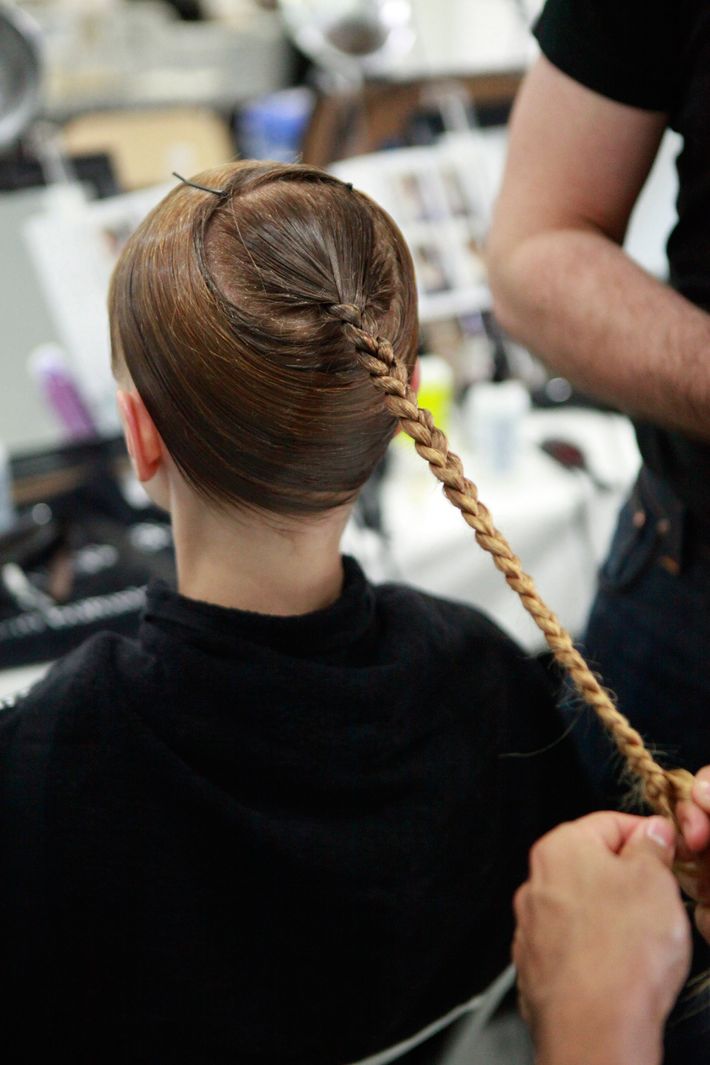 3. Hat hair doesn't have to be boring. All the models at Thom Browne got fantastical Stephen Jones hats. But underneath those hats was a touch that Jimmy Paul for Bumble and Bumble said was "just for beauty editors." To make the hats sit easily on the heads, Paul created what he said was a doobielike wrap, using Bumble and Bumble's Thickening Spray, which has a sticky, gel-like texture in spray form. He then coiled a neat braid in the middle.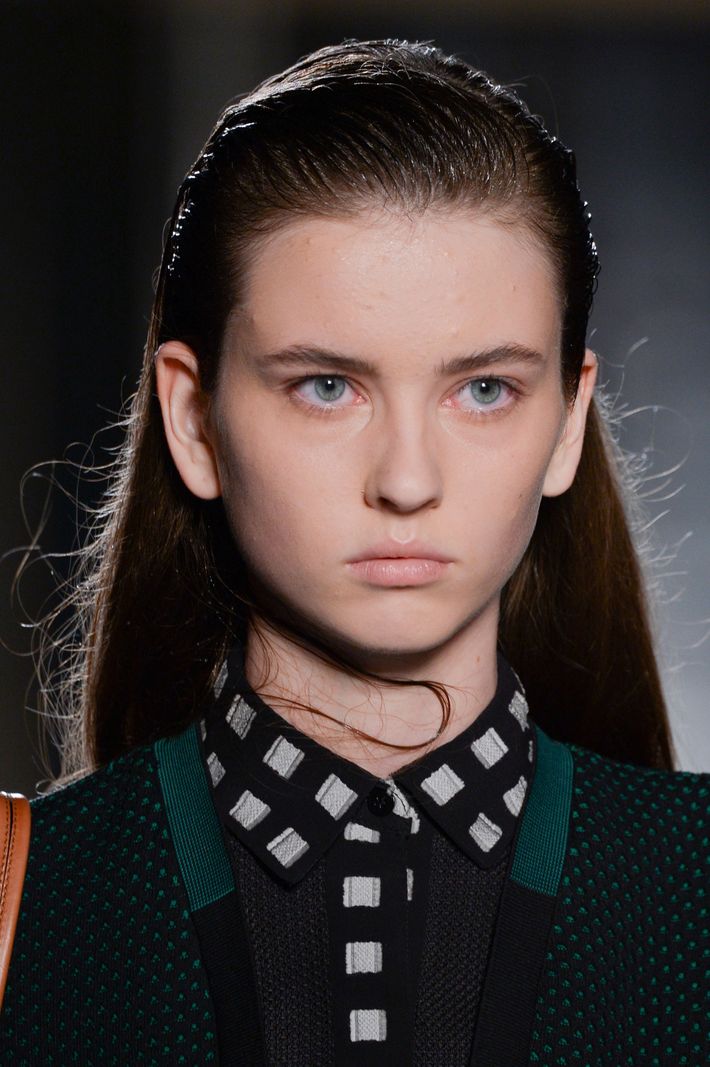 4. Use eye gloss, not lip gloss. At Proenza Schouler, Diane Kendal kept the rest of the face very bare, except for the use of a taupe eye gloss, out from MAC next spring. Eye gloss is like the love child of eyeshadow and lip gloss, and is frequently used backstage when eye shadow (even in taupe) is seen as "too much look."
5. Make your own scarf of hair. Backstage at Proenza Schouler, Guido Palau for Redken detailed for the beauty editors the swept-back, tomboyish "I brushed this myself" style. Then, at the very last minute, he added a hair scarf of sorts to the models, matting a few strands of hair on the left sides of their neck. The look was so curious that several Cut team members emailed me during the show to find out what went into it. Palau matted the hair to models' necks using water, adding what he and his assistant called a more "boyish" touch.
See the full Rodarte show here.
See the full Proenza Schouler show here.
See the full Thom Browne show here.