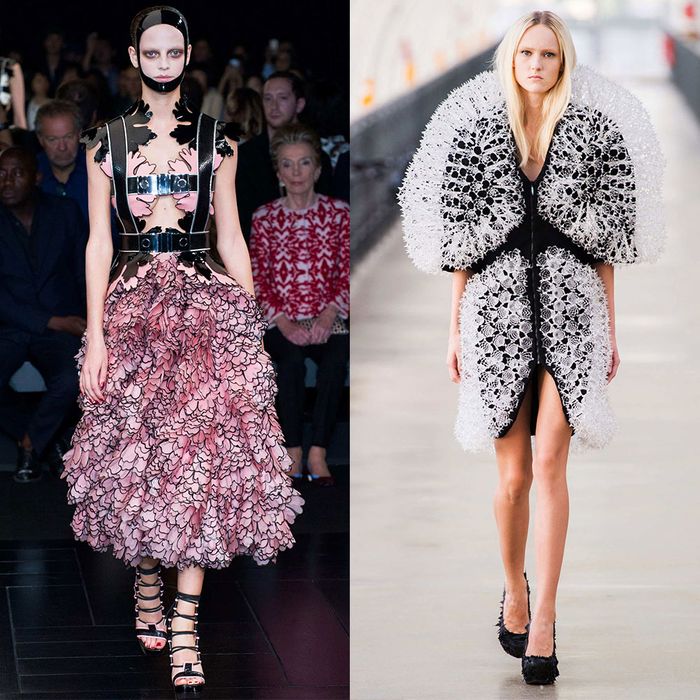 Fashion month is officially over — and yesterday's shows were some of the biggest, and most theatrical, yet. Chanel staged a "feminist" rally, Alexander McQueen placed a giant white orchid on the center of the runway, and Iris van Herpen offered a 3-D take on self-protection. Here, my five favorite looks from yesterday's runways. 
1. This tweed look with colorful floral appliqués lining bare shoulders at Chanel.
2. At McQueen, thousands of pink organza petals edged in patent leather made for the prettiest — and most otherworldly — evening look.
3. Valentino's downy-feather appliqué organza minidress. Perfect for the princess in your life.
4. Speaking of princesses, there's no other way to describe Valentin Yudashkin's stunning gold cutout dress.
5. Iris van Herpen's 3-D-printed alien-cocoon structured coat made for a totally memorable finale.
See the full Chanel collection here.
See the full Alexander McQueen collection here.
See the full Valentino collection here.
See the full Iris van Herpen collection here.
See the full Valentin Yudashkin collection here.