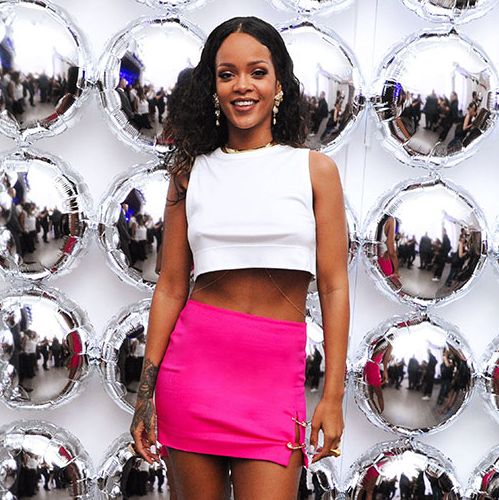 Miley Cyrus twerked and nipple-pastied her way to the top of Fashion Week highlights this season, but we'd argue the real one to watch was Rihanna. Her appearance was fairly low-key — no nipples, party antics, or sheer dresses all week — but she still managed to steal the show. Be it fierce at Edun or fierce again at Wang, Rihanna was the winner of NYFW. Here are seven moments RiRi put everyone to shame just by showing up.
See the full Spring 2015 Edun show here.
See the full Spring 2015 Alexander Wang show here.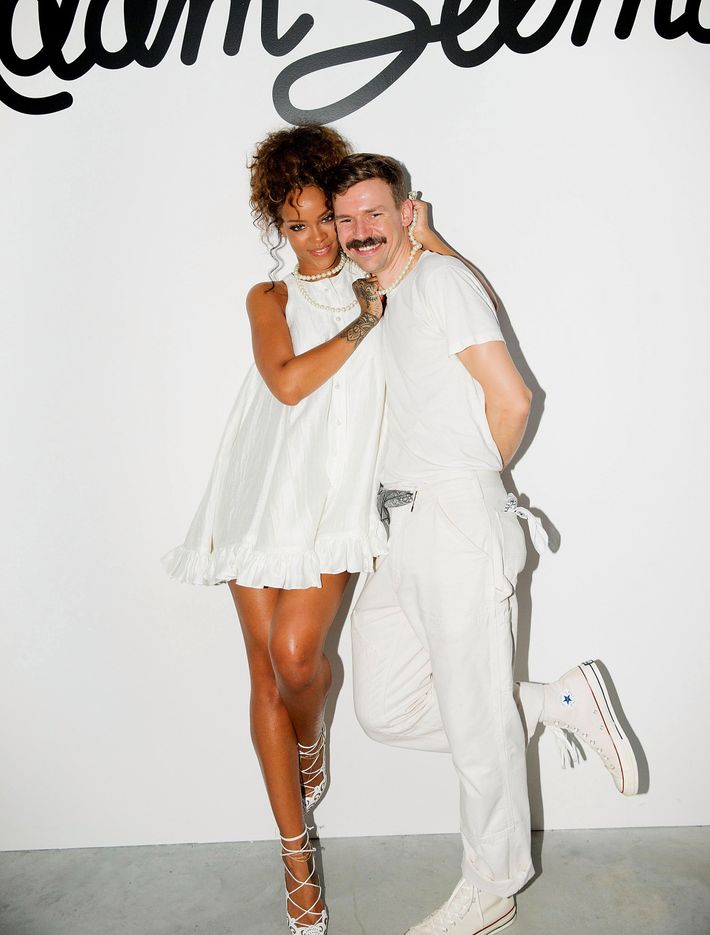 At Adam Selman
Pearls and a white dress are generally only cool at Communion or débutante ball. Add a dose of Rihanna and all of the sudden tennis whites are perfect for bad bitches.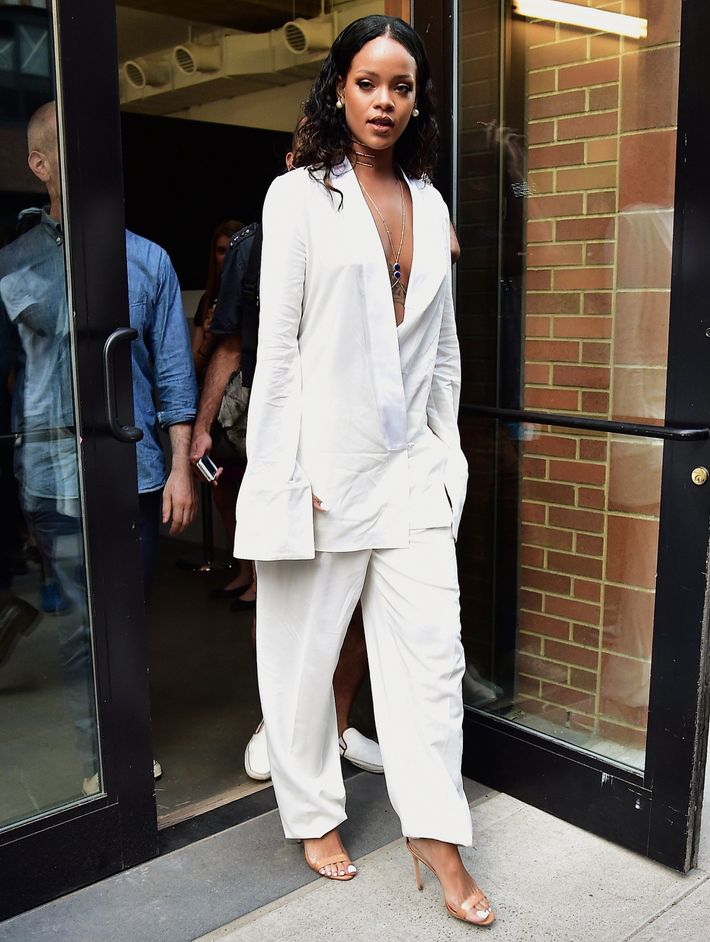 At Edun
The official white pantsuit of bosses.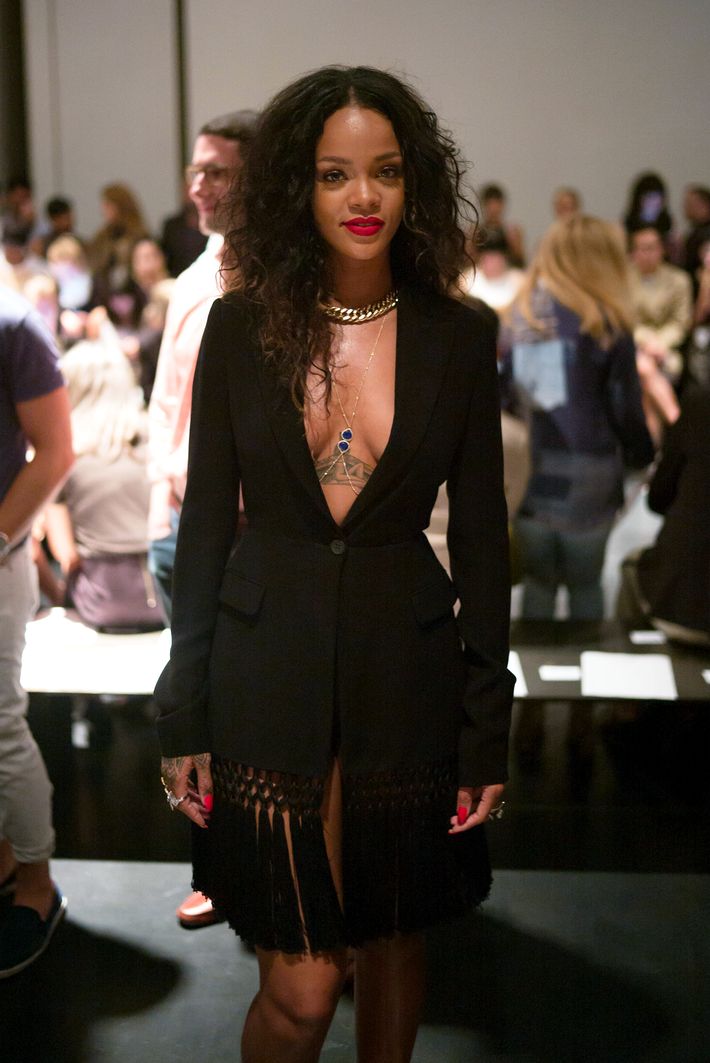 At Altuzarra
Repping the most elegant version of ghetto goth the coven has ever seen.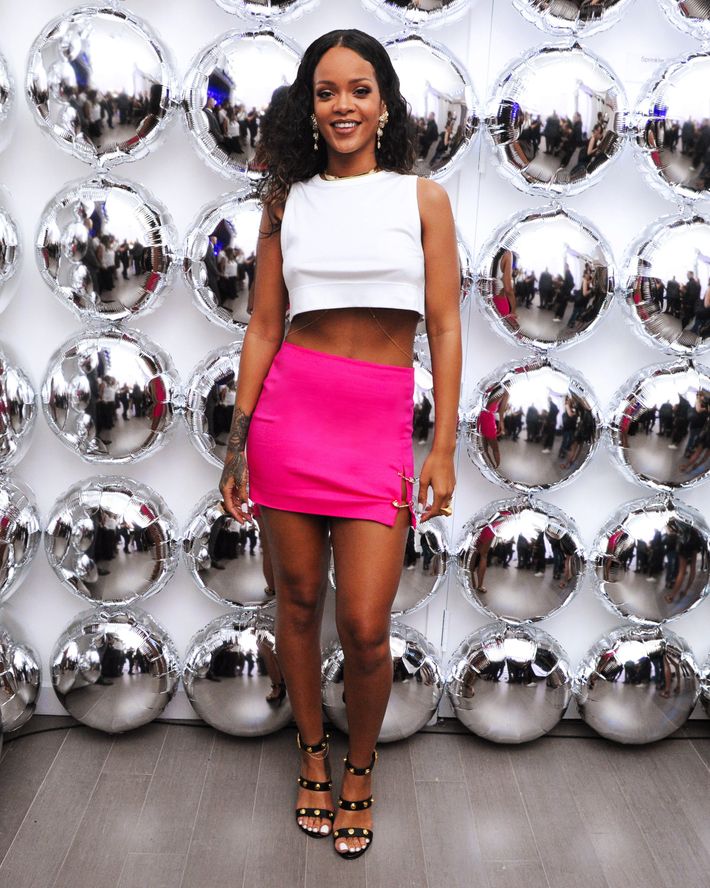 At Versus Versace
The unofficial inspiration for this hot-pink miniskirt and crop top could have been Nomi Malone from Showgirls. But Rihanna knows it's pronounced Ver-sa-chee not Ver-sayse.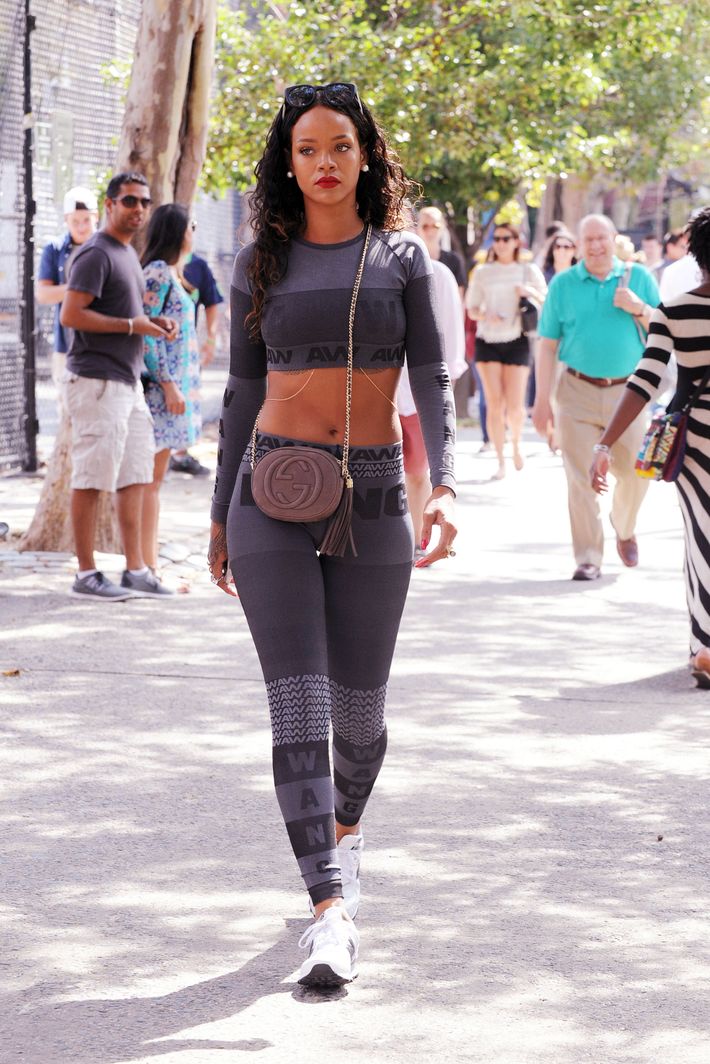 In Soho
Did anyone else get the Alexander Wang x H&M collaboration for a casual stroll? Nope.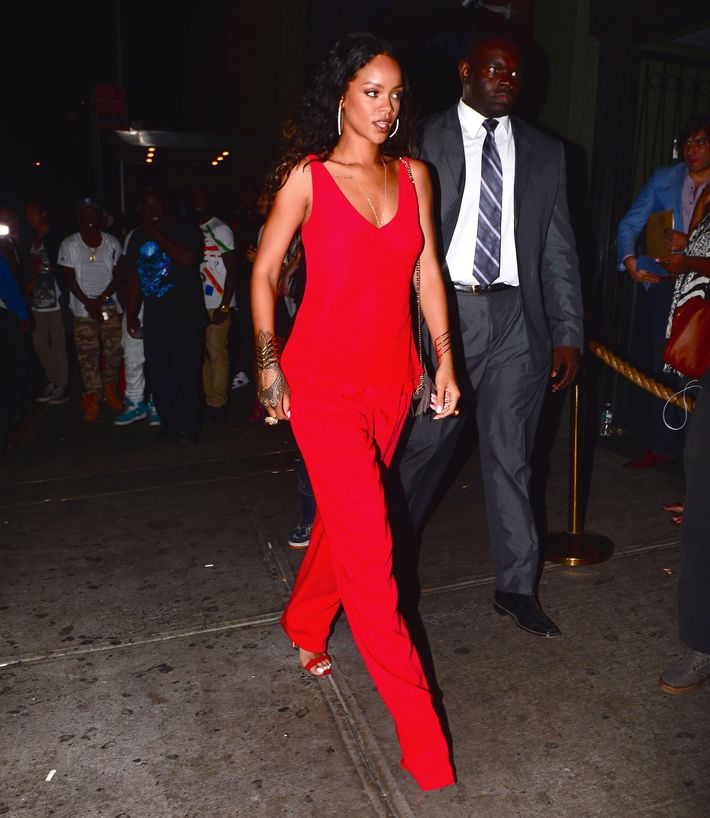 En route to a party we weren't invited to
Is it a jumpsuit? A fancy set of coveralls? Who cares. It's Rihanna. In red.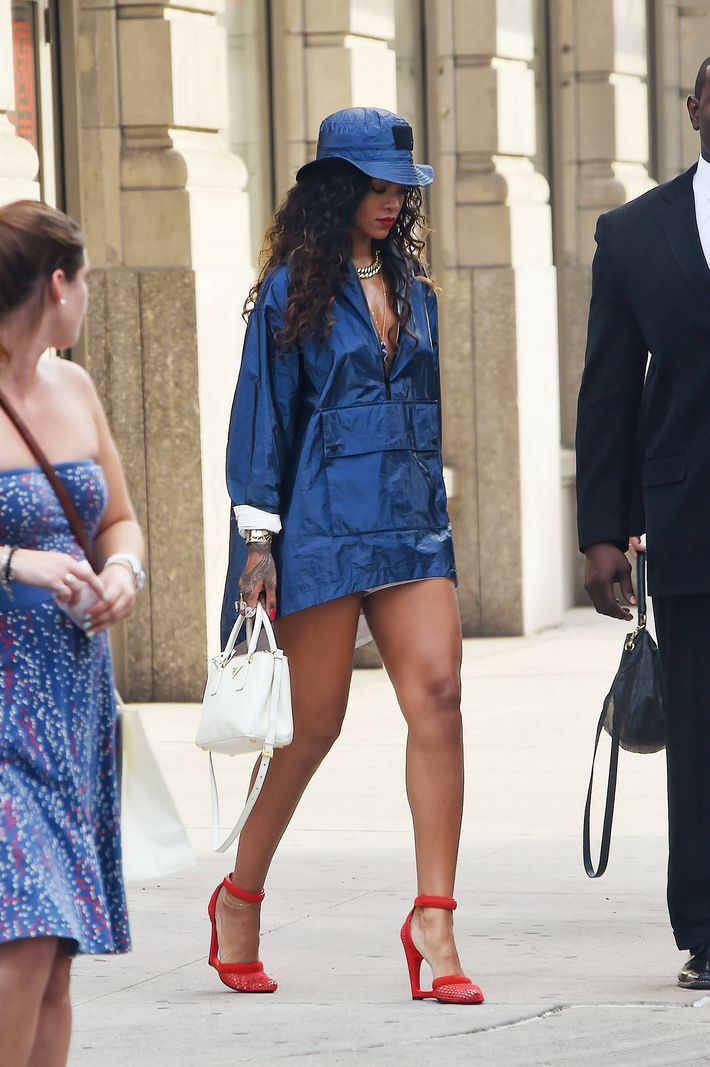 At Alexander Wang
Rihanna has evolved past just her umbrella-eh-eh-eh. Here she is at Alexander Wang making head-to-upper-thigh rain protection chic. So DGAF she doesn't even need to wait for a rainstorm.