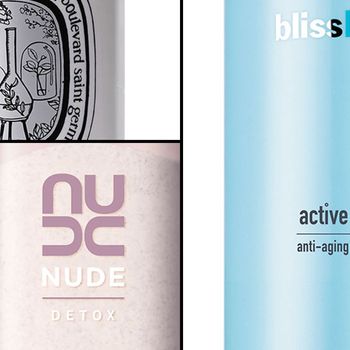 If you're tired of your face wash, here's a new option to spruce up your morning routine: the powder cleanser. Like blotting papers, oil cleansers, and the ever-popular BB creams of yesteryear, powder cleansers are Japanese imports that are now offered by more and more American beauty brands.
Their soft grainy-meets-creamy texture is ideal for sensitive skin, but effective for oily and dry skin types as well. Add a little water to a powder cleanser and it becomes a scrub — add a lot and it's a milky, extra-gentle cleanser. Click through our slideshow for the best powder cleansers on the market.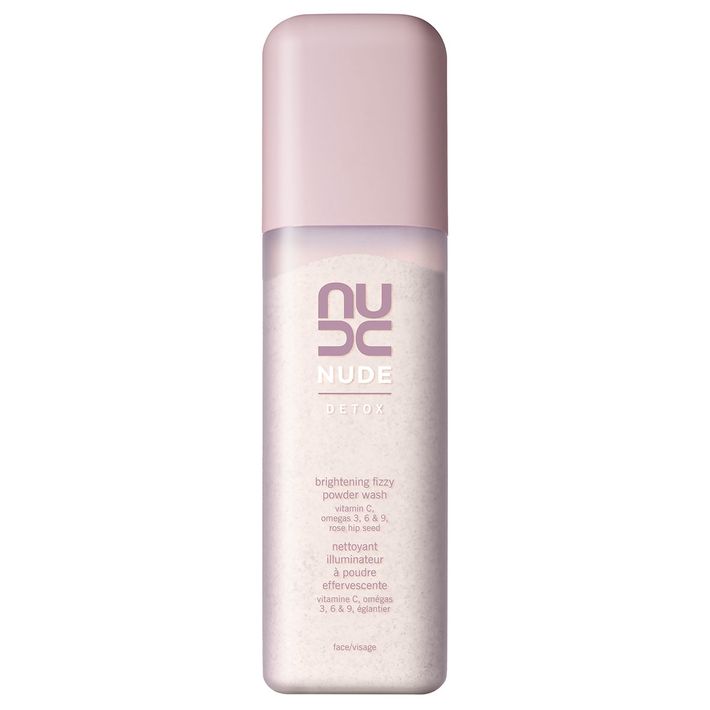 NUDE Detox Brightening Fizzy Powder Wash
NUDE uses a blend of nourishing oils (omega 3, 6, and 9) to make this cleanser the powdered savior of dry skin. And all- natural ingredients (no synthetic color, fragrance, parabens, or sulfates) make this a pretty green choice. Besides its moisturizing properties, vitamin C promotes an even skin tone, while rose-hip seeds and vanilla help create smoother skin. The powder (which, in dry form, smells like vanilla cake) balloons into a frothy foam with the addition of water. Tiny balls of wet powder create a gentle exfoliation. I appreciated the clean, but not taut feeling after my wash.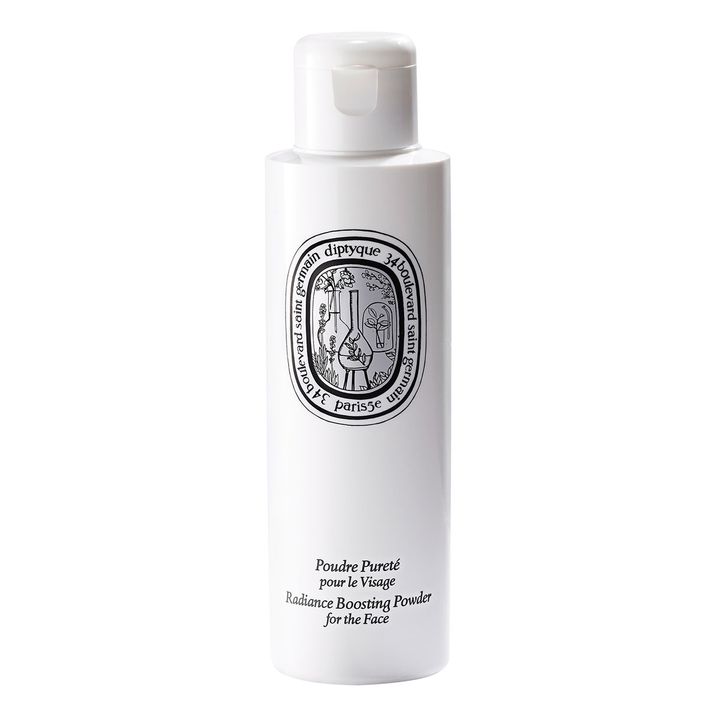 Diptyque Radiance Boosting Powder
If you're pining for a daily dose of beautiful, floral scents, store this luxurious cleanser in your bathroom cabinet. Diptyque's clay cleanser washes skin with an air of rose, jasmine, and neroli. The powder, which disintengrates into a creamy cleanser, comes equipped with a black sponge that is used to gently exfoliate skin. As noted before, this option won't make skin glow with radiance, but it did thoroughly clean my face.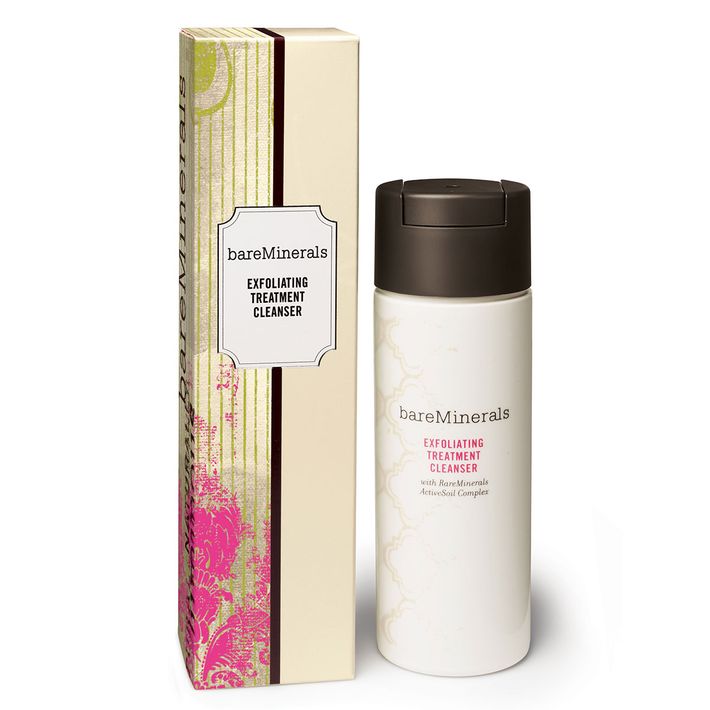 bareMinerals Exfoliating Treatment Cleanser
The earthy smell of bareMinerals' Exfoliating Treatment Cleanser draws comparisons to an effective clay mask. You'll notice smaller pores almost immediately thanks to kaolin (clay) and rice starch. Although less exfoliating than other options (it's more of a cream wash than scrub), the cleanser is a great pick for people with large pores.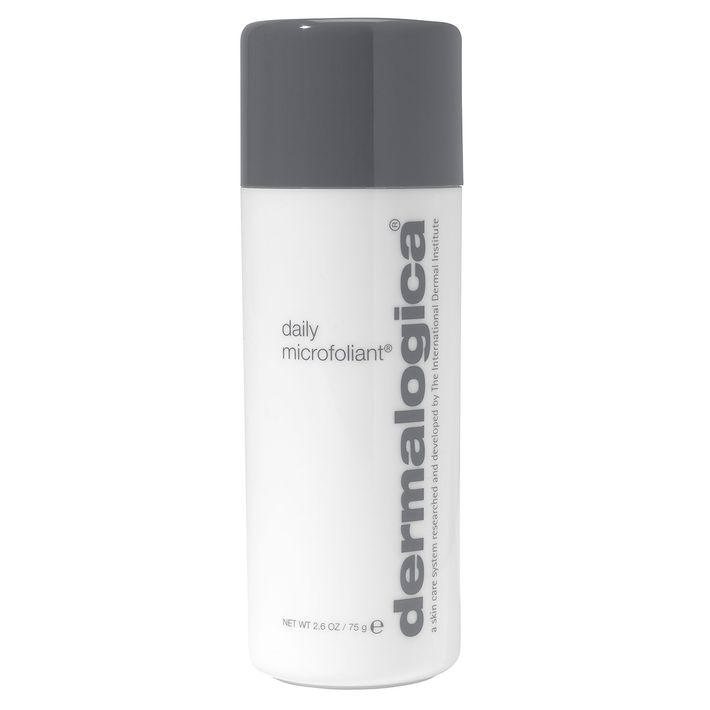 Dermalogica Daily Microfoliant
Gentle enough for daily use, Dermalogica's rice-based powder cleanser goes far beyond a standard cleanser and is ideal for congested skin. It contains an extra dose of antioxidant power from bearberry, grapefruit, and green tea, which brightens the skin. Its tiny, exfoliating beads made my superficial, bothersome blackheads disappear after a single wash.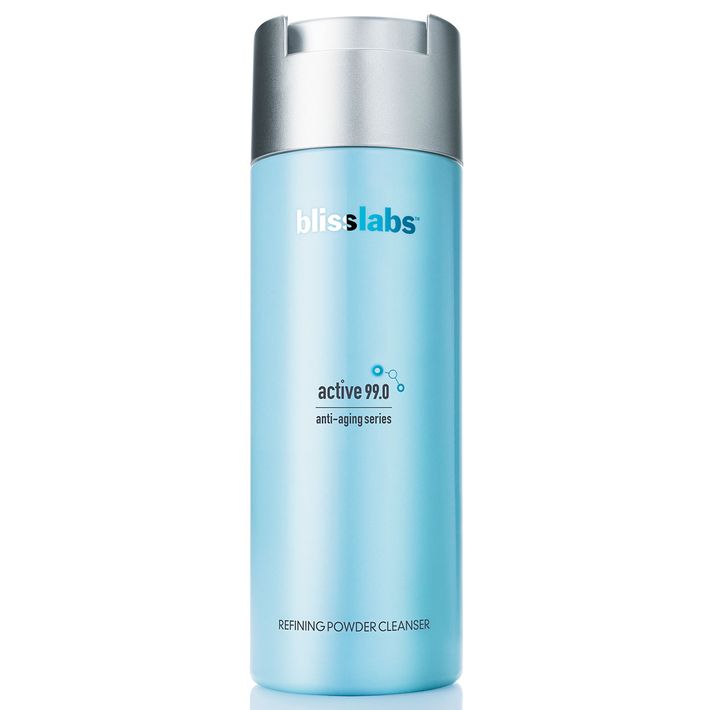 Blisslabs Active 99.0 Anti-Aging Refining Powder Cleanser
The addition of hyaluronic acid and arbutin make Blisslabs' powder cleanser a slam dunk for distressed and dehydrated skin. It's best when you add a bit of water to create a creamy scrub. The small grains create a fresh, almost-dewy face. We like that there's a noticeable improvement in skin texture, tone, and radiance after continued use.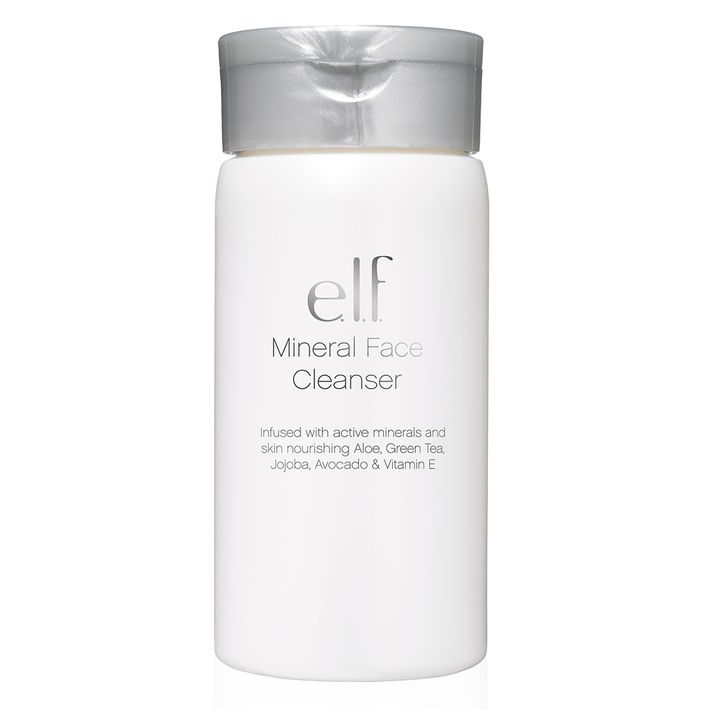 e.l.f. Mineral Face Cleanser
At $8, e.l.f.'s Mineral Face Cleanser is the most economical powder on this list. The superfine granules made of corn starch slough away dead skin the way an intense scrub does, but are significantly less irritating. With the addition of water, the powder become more pastelike, instead of milky or beady like other cleansers. The fine-grain exfoliant works especially well for skin that has an uneven texture or tone.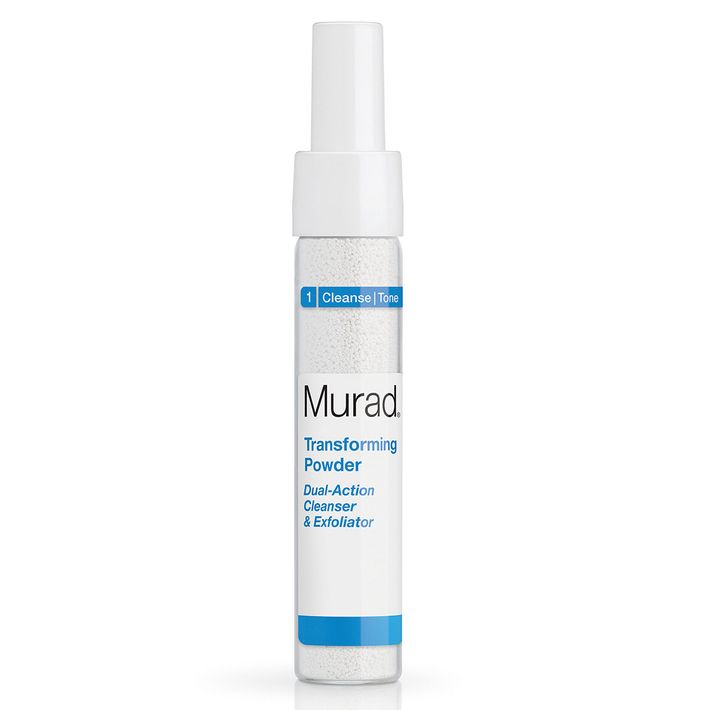 Murad Transforming Powder Dual-Action Cleanser & Exfoliator
For those who are acne-prone, turn to Murad's Dual-Action Powder. Tiny, dissolvable beads gently exfoliate skin, while salicylic acid helps to keep blocked pores at bay. Unlike other acne cleansers, the transforming powder doesn't dry out skin. I especially liked the exfoliant's slim opening underneath its cap — it made pouring the powder into my hands much easier.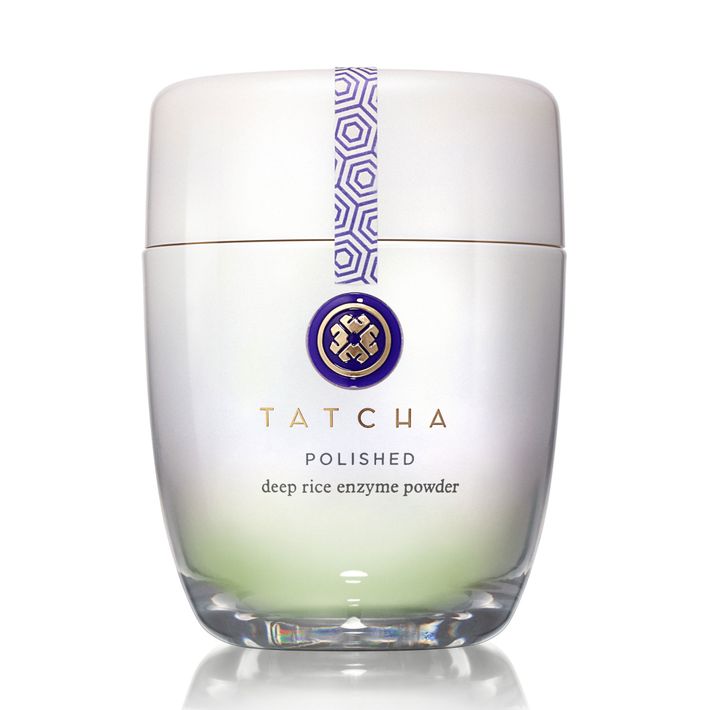 Tatcha Deep Rice Enzyme Powder
Tatcha's Deep Rice Enzyme Powder employs the help of rice bran, green tea, and algae to clear blocked pores. There are three types, including a gentle rice cleanser for dry skin, classic rice cleanser for normal skin, and a deep cleanser for oily skin. It is also the milkiest out of all of the options above. Thanks to the extra-fine rice bran, the exfoliation process is very gentle, making this a good choice for every day.