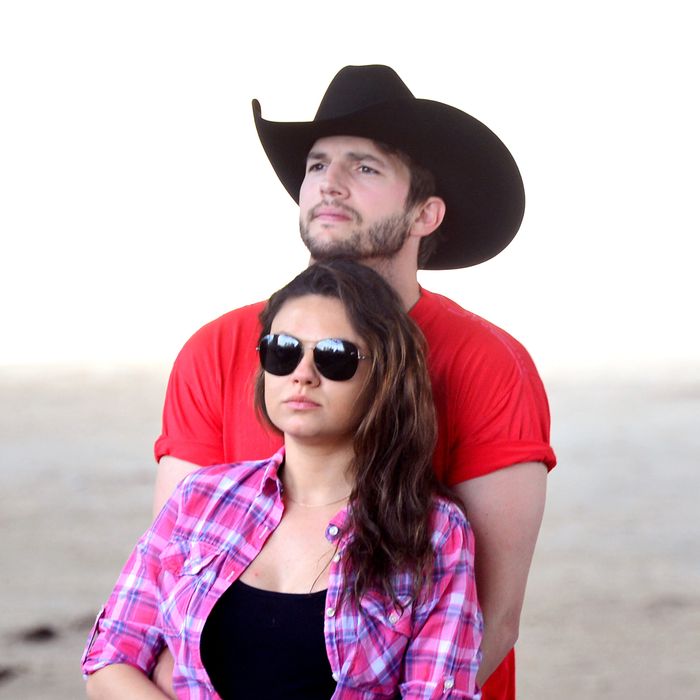 Photo: Frazer Harrison/Getty Images
Animated hair-flop Ashton Kutcher is preparing for imminent fatherhood. According to a source at Us Weekly, he has assembled himself to carry out any and all dad functions with unforeseen productivity: 
Ashton is an efficiency expert. His morning routine and his business practices are completely mechanical. He's planned his route to the hospital and the baby bag is packed and ready at this point.
When making room for a new human there will be no room for human error.