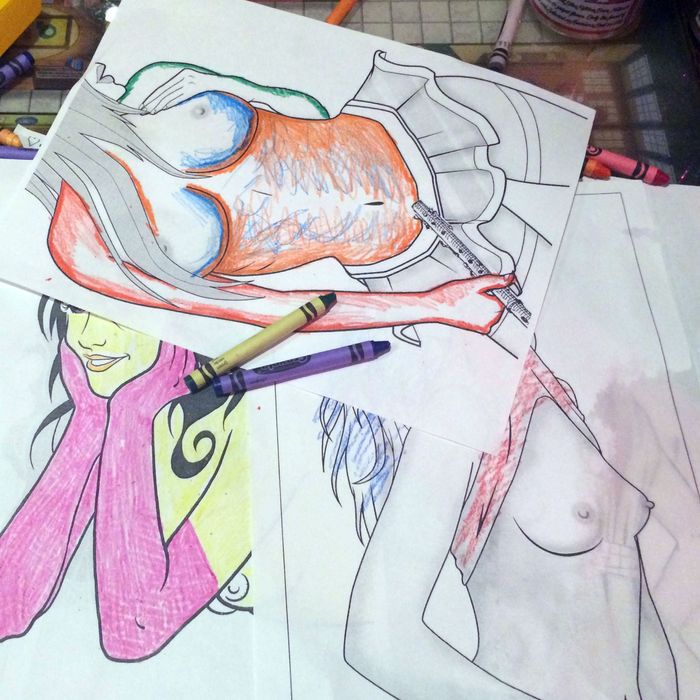 Paging #Freethenipple! Boobie Trap, the breast-themed bar the Cut visited last month, is getting complaints from neighbors and local government officials, reports DNAinfo.
Brooklyn Assemblymember Maritza Davila has raised concerns about the bar's proximity to an elementary school, and the large windows that allow passing neighborhood children to revel in the boob-centric decorations, as passing neighborhood children are wont to do.
But remember, the bar sounds racier than it actually it is. Sure, the bar has a huge neon sign that says "fuck off," various representations of breasts on the ceiling, bar, tables, and chairs, and boob coloring-book pages — but the overall effect is kitschy, not smutty. (Though we can see how the kids might be confused about the coloring books and crayons.)
Owner Kristen North, her business partner, and Davila will meet soon; but until a compromise can be reached, North has covered the neon sign with a curtain. She has no plans to censor the boob décor just yet.
First Instagram, now a local watering hole. Is nowhere in this world safe for breasts?