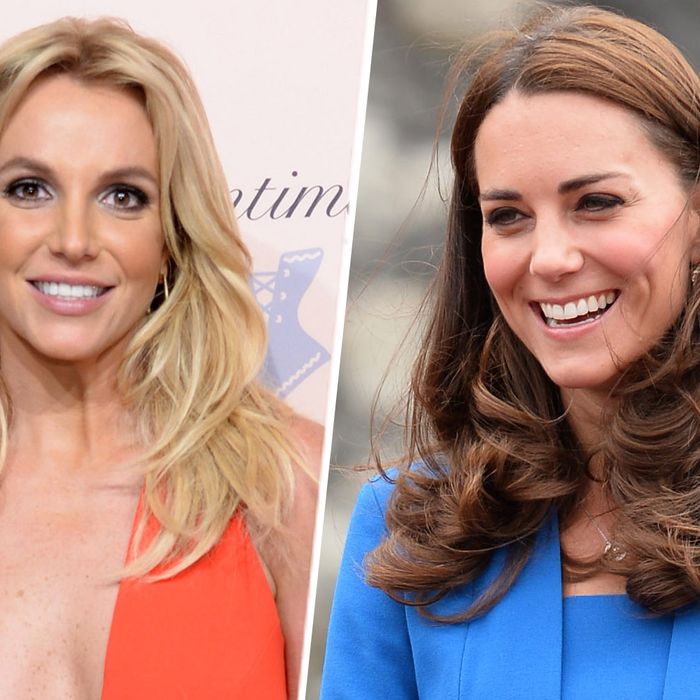 Photo: Kevin Mazur/Getty Images, Karwai Tang/Getty Images
Expert lingerie-wearer Britney Spears spoke to journalists in London last night about the launch of her new lingerie line. She has specific plans for distribution of her product across their great country, for example:
I would love to see Kate in my underwear designs. That would be splendid. I want to send her one in every piece so she will have plenty to choose from.
Wait, hold the phone, though: Britney Spears employed the word splendid? It wasn't … Splenda or something? All right, well, it seems someone got right fancy on her European business trip. England has really changed her.