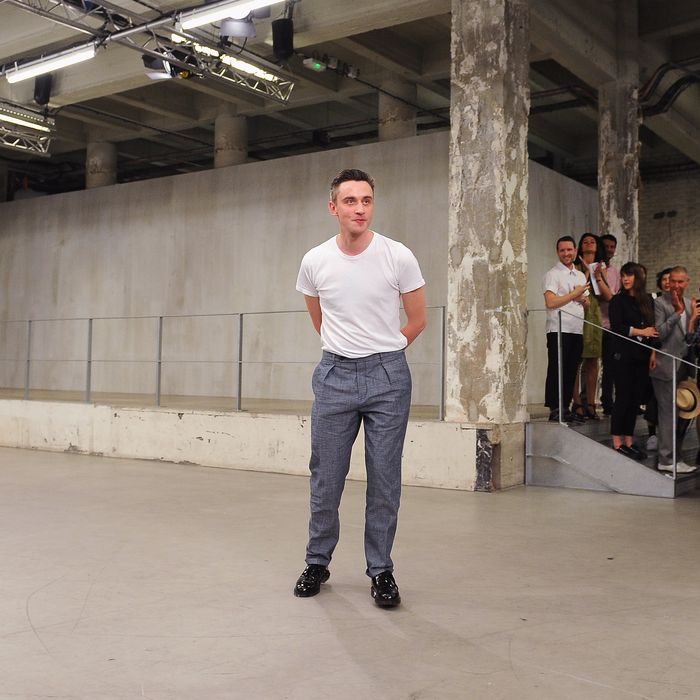 Photo: Francois Durand/Getty Images
Well, the rumors are true: Carven's creative director Guillaume Henry will leave the brand at the end of November, reports WWD. Though many outlets have speculated that Henry will replace Nina Ricci creative director Peter Copping (who is rumored to be a front-runner for a lead design role at Oscar de la Renta), nothing has been confirmed.
Carven CEO Henri Sebaoun told WWD he will begin his search for a new artistic director, but that nothing else will change: "We are going to carry on with our development in terms of store openings and segments, because our strategy is already set."
In honor of his departure, take a look at Henry's final collection for Carven. Ah, memories.