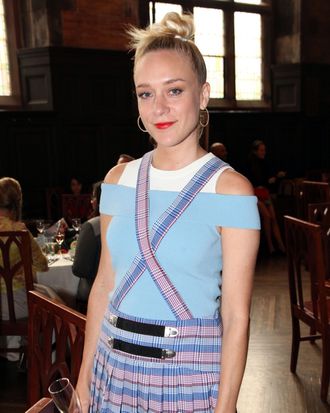 Photo: Amber De Vos/Patrick McMullan
Chloë Sevigny's presentations for Opening Ceremony always take clothes outside of a fashion-show context: Last season, she outfitted a cool lineup of lady musicians in her clothes — and today, she brought editors and celebrities (including Kim Gordon) back to high school.
Over a civilized seated lunch at the High Line Hotel hosted by Bon Appétit, 20 young women between the ages of 13 and 26 — all dressed in Sevigny's school-uniform-inspired spring collection — gave a series of rousing performances. There was a baton twirler in a spangled onesie, a Haim look-alike female a cappella trio, violinists who broke into show tunes, poetry readings — even a spelling bee, where one student asked that another spell the following words: "Feminism, neurosis, chanterelle, embarrassment, amateur, relevant, indispensable, sentimentality, onomatopoeia, grosgrain, hierarchy, absurdist, and progesterone" to laughter from the audience.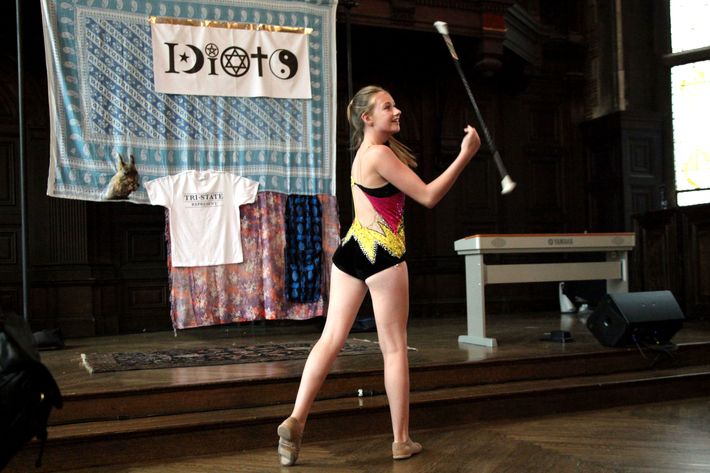 As a high schooler, it couldn't be easy to perform in front of an audience that included Suzy Menkes, Olivier Zahm, and more — but none of them seemed the least bit nervous. ("I hyped them up a bit," Sevigny told the Cut after the show.) The result was touchingly sincere, a grounded counterpoint to so many other Fashion Week events. It also seemed to reimagine traditional high-school hierarchies, making the artists, the poets, and the performers the coolest girls in school. (Many of the women also wore flat-brimmed hats that read "TRI-STATE represent," an organization that Sevigny invented.)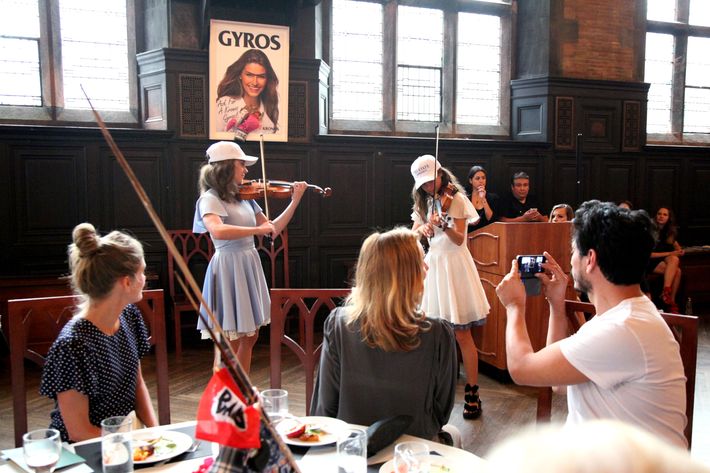 Sevigny was clear that this collection, too, was for a woman whose personality was larger than her clothes. "I just feel like so often, you see a girl and you say, she's wearing blah-blah-blah, that's so instantly recognizable," she said. "I wanted to make clothes that would allow the girl to shine through."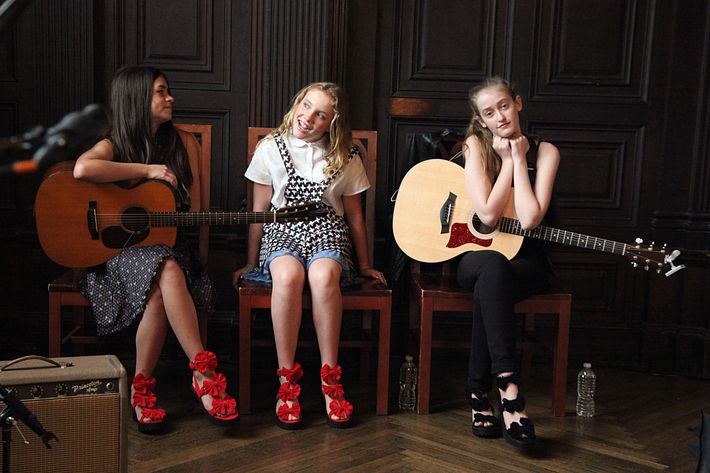 She explained that she was inspired by her time living in the East Village, when she used to see students from Grace Church School walking around the neighborhood in their uniforms. "I was always envious of them and the simplicity — how easy it would be to wake up every day and wear that uniform," she said. "And yet, how I could see individual personalities coming through even in that." Click through the slideshow to see the collection.
Additional reporting by Katie Van Syckle.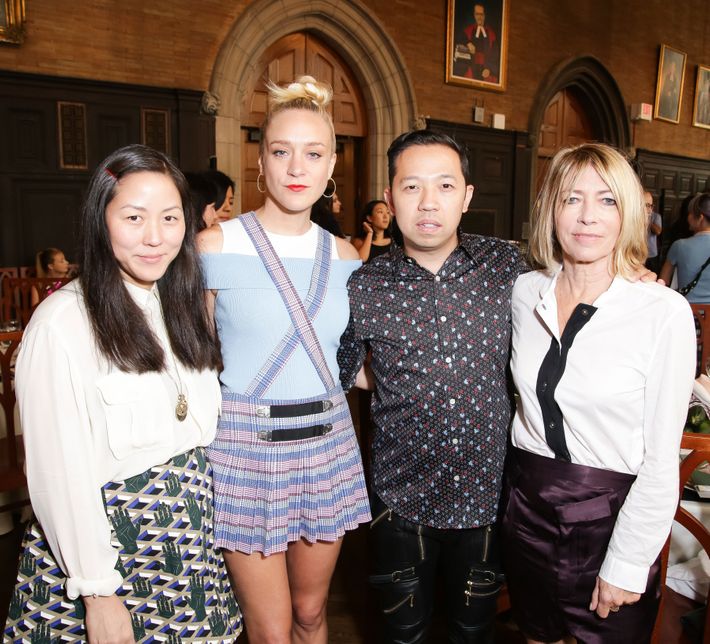 Kim Gordon, Humberto Leon, Chloë Sevigny, Carol Lim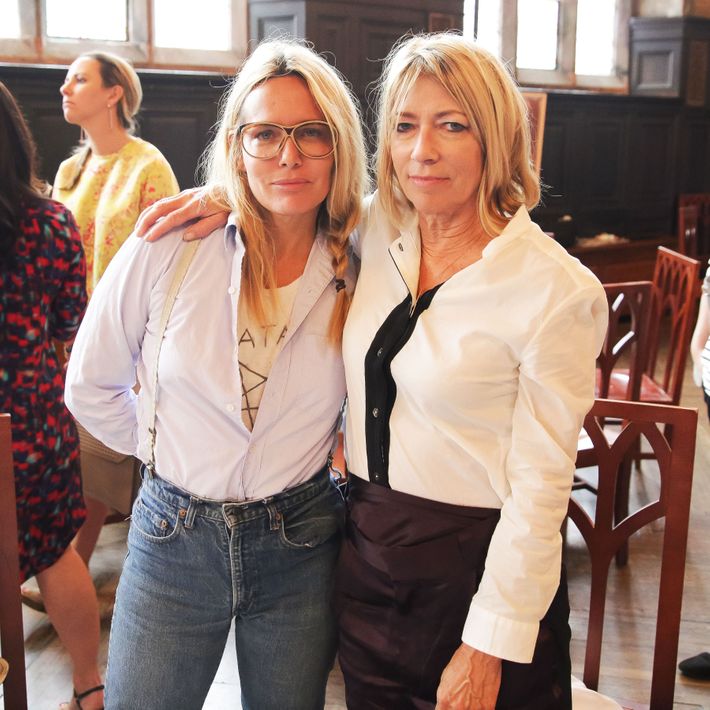 Kim Gordon, Mary Frey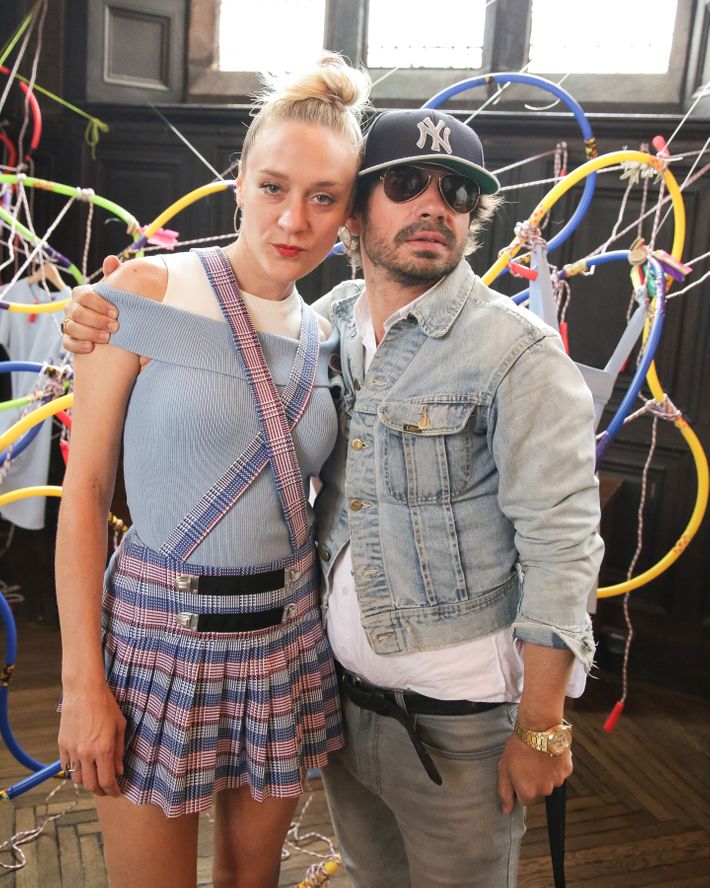 Olivier Zahm, Chloë Sevigny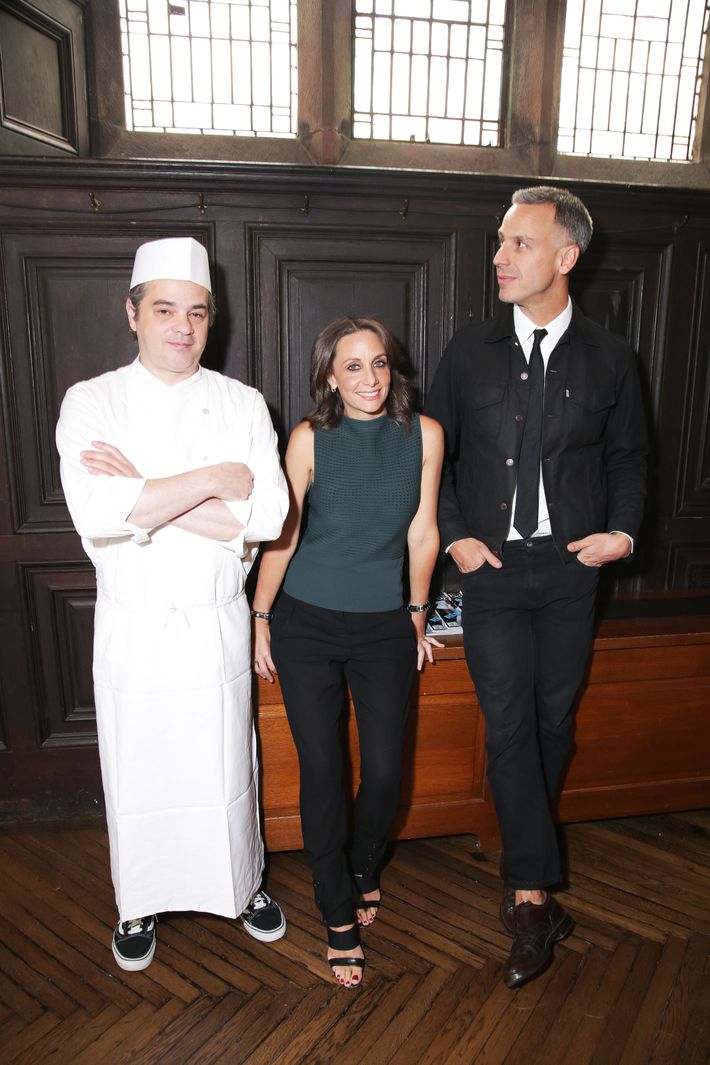 Adam Rapoport, Pamela Drucker Mann, Brooks Headley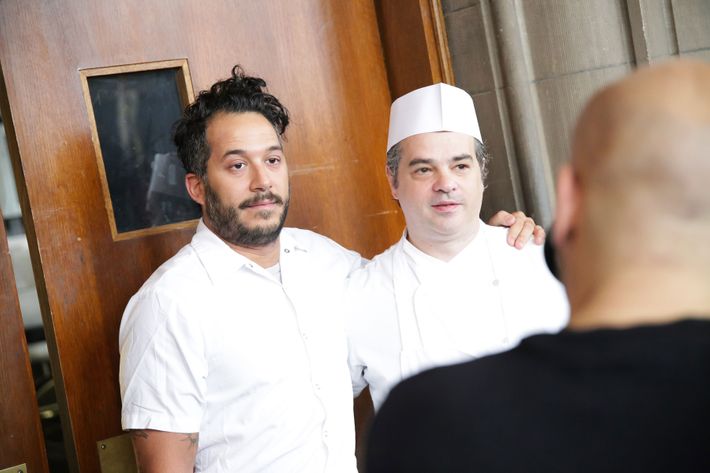 Brooks Headley, Carlo Mirarchi