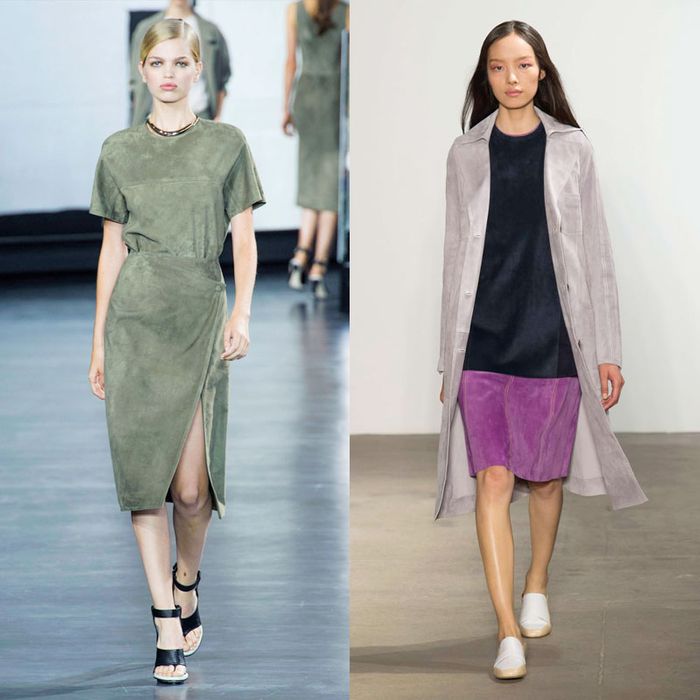 Four days into Fashion Week and we've seen so much colorful suede that you get a sense that the '70s will be influential for the way people dress next spring. At Derek Lam, the strains of Joni Mitchell's "Help Me" perfectly complemented the softness of the hides, seen both in patchwork and saturated hues. The combination of a lilac coat over a navy tee and orchid skirt was particularly striking. At Jason Wu, a mossy-green tee was worn tucked into a retro apron skirt of the same color. And at Edun, it was presented in mixed media form — a navy belted jacket edged in sky-blue leopard print. It's all anything but black.
See the full Derek Lam show here.
See the full Jason Wu show here.
See the full Edun show here.