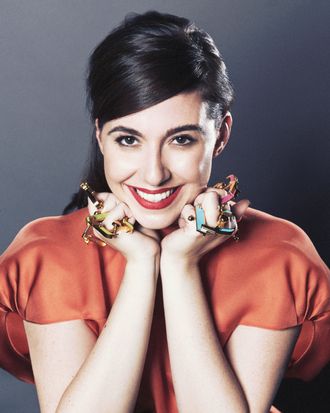 If you've followed street style over the last few years, chances are you've seen bags designed by Paula Cademartori on the likes of Leandra Medine, Anna Dello Russo, and Miroslava Duma. The Brazilian-born designer launched her own label in 2011 at the age of 26, after doing time at Orciani and Versace. She's now producing four collections per year and will show her latest today at Il Bacaro del Sambuco in Milan. She spoke to the Cut about the challenges of launching a brand in Italy, how she got her first street style "in," and what she plans to do next. (Plus, check back throughout Milan Fashion Week for more interviews with Italian designers.) 
Tell us how you got into fashion.
My first job was for a small jewelry laboratory in Brazil. It was so fun and I learned a lot about hardware, which really helped later for the handbags.
You were a junior accessories designer at Versace. What did you learn from the House of the Medusa?
To keep strong and smiling. It was a tough environment. You have the pressure of a multinational, you're working all the time, and your whole project will change in three minutes. It opened my mind a lot, though, on how to brand, how to create an image.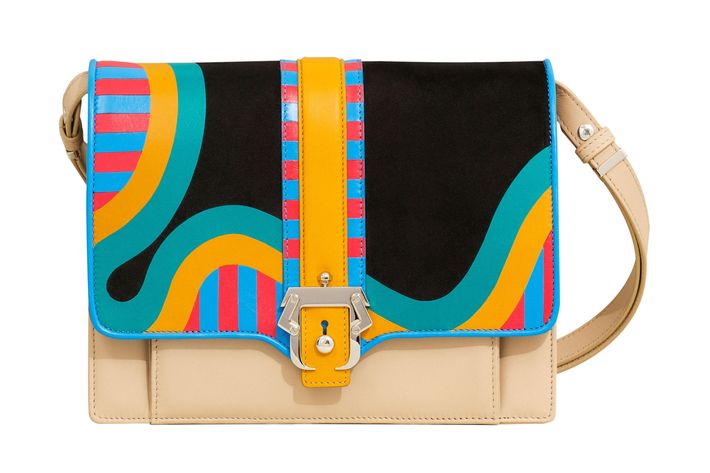 What were you looking to create with your own label?
When I launched, there weren't really that many handbag-only labels. I really wanted to do a luxury product with very good materials, special manufacturing, and hardware that is all made to measure.
How difficult was it to launch a new business in Italy?
So difficult! Oh my God. It was a challenge and is still a challenge. I had so many nos. But I believed in those bags and I never gave up. I used to phone the shops over and over again.  I phoned Corso Como 10 every day for six months until I had an appointment. Italy is not a very open market for new brands and businesses. But I believe in Italian manufacturing. So I said to myself, It's hard, but I'm doing it here. I really had to fight to make things happen here.
What is the best part of working in Italy?
From the moment you design to when you see the final product, that is the art of Italy. It's an opera. From the leather, colors, materials, when they cut, they sew, it's unbelievable. I get emotional about it.
You were savvy early on about placing your product on street-style girls — was that an intentional strategy for growth?
That helped, of course. Those images go to the web, the magazines, and the final consumers see it — they want to wear the same thing.
When did you begin doing that?
The first one was a gold python bag that I gave to Anna Dello Russo. She wore it with a gold cherry hat to New York Fashion Week in 2012.
So you basically got a street-style Oscar on your first try. How did you nab Anna Dello Russo?
I met her before once, and then saw her at a party. She didn't even look at me; she just looked at my bag. Now we have a very good relationship.
Your best-selling product features an intricate leather flower intarsia. Is that difficult to make?
At first, my producer didn't want to make it; it was too complicated. So I went to the factory on the weekend by myself, asked them to show me how their machine worked, and I cut all the flower shapes myself, glued them, and made the pattern of the handbag. When the sales campaign finished, those models were best sellers.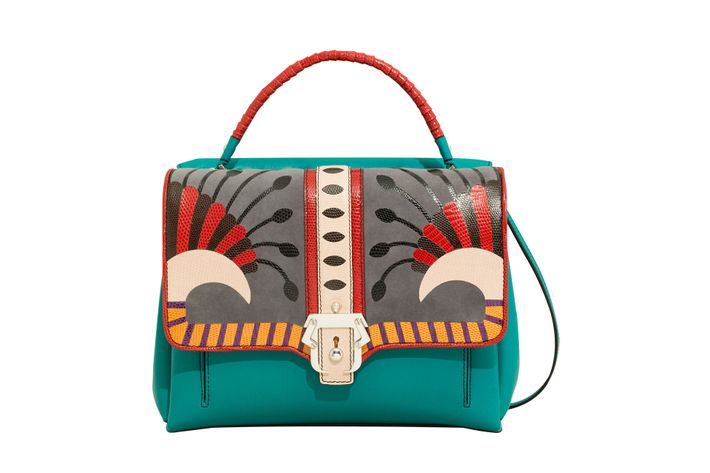 Then what happened?
He didn't want to produce them, so I had to cut each one myself for production. It was 200 pieces. I spent a week gluing the flower petals. After that, he loved the idea.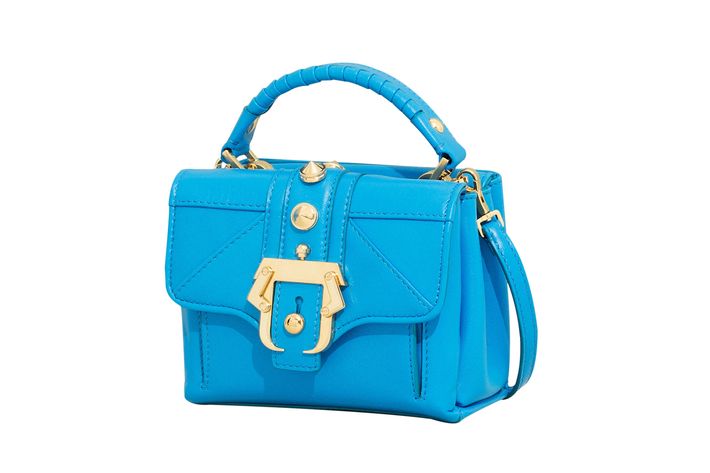 Have you now mastered the art of working with Italian factories?
At the beginning, it takes time to have a good relationship with your suppliers. They didn't want to pay attention to a 27-year-old who had her own business. Italians, to be honest, aren't always open to new ideas. They need time. Now my numbers are getting better and they are much more stimulated.
What's next for you?
My new category is hard clutches. I'm doing them in a gold laser motif metal and transparent plexiglass. I'm thinking of doing a capsule collection of shoes and small leather goods. Eventually, I'd love to do a world of accessories.