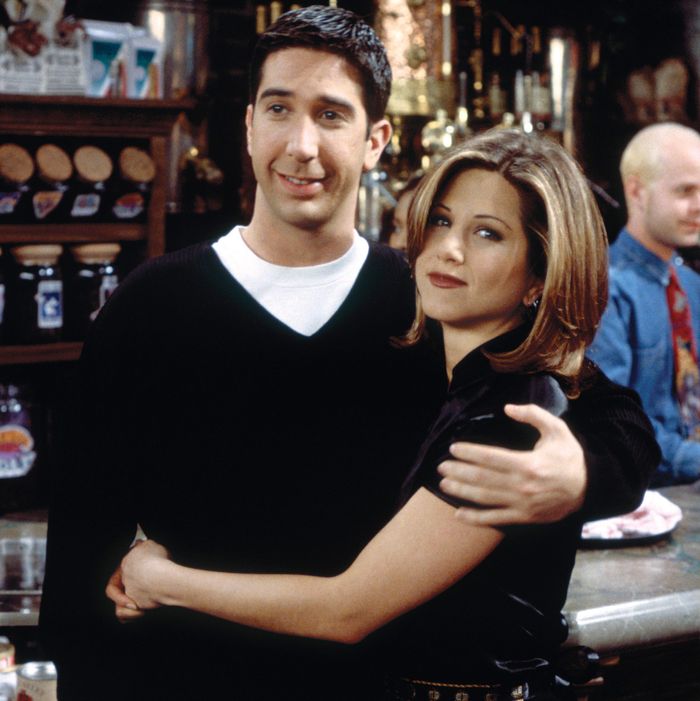 On the list of regrettable haircuts one gets over a lifetime, "the Rachel" probably ranks fairly high. It was cool in 1995, but two decades later, even Jennifer Aniston hates it, once calling it "the ugliest haircut ever" in an Allure interview. Thankfully, we've all moved past this horrible era of hair, except for one person: Courteney Cox. Last night on Jimmy Kimmel Live!, she revealed she's still a little jealous of the iconic cut, since "the Monica" was never a hairdo that made its way into the annals of pop-culture history: 
It kind of bums me out. Why didn't they? I mean, we had the same hairdresser! I don't understand … I just kept changing mine. I was like, if you don't like it, then I'll just keep doing it. Nothing ever stuck.
Twenty years and many signature 'dos later, and this is still the one that got away.