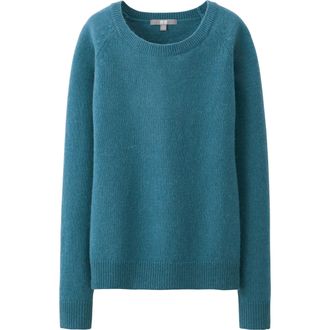 Every fall, we like to rely on a few simple sweaters to get us through the winter. Whether these are for throwing over under button-downs or layering under jackets, it's good to have one that is cozy, versatile — and not a dark color. This Uniqlo sweater, in soft lambswool and jewel green, is a perfect sweater to add to the rotation. Pair it with ripped jeans and booties or a white collarless shirt and peacoat.
Lambswool Blend Crew Neck Sweater, $22.90 at Uniqlo.
Love our shopping picks? Sign up for Shop the Cut to get a twice-weekly fashion fix in your inbox.