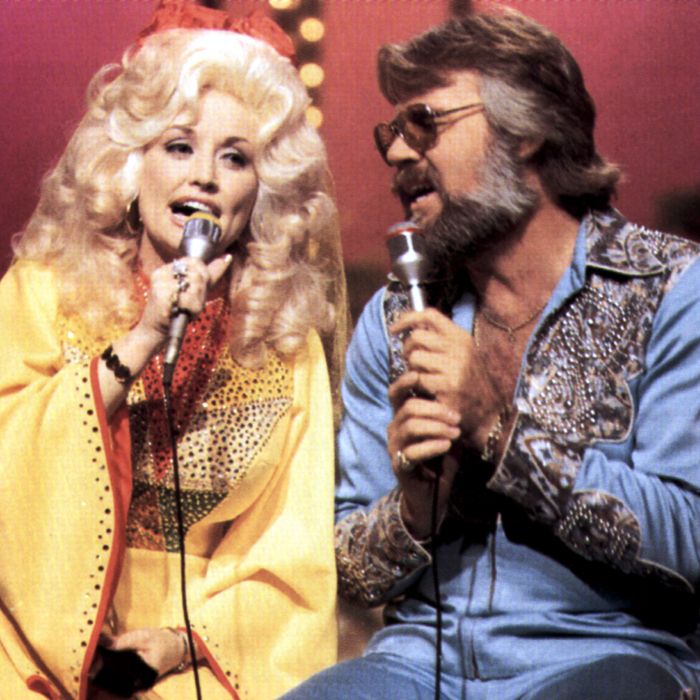 Photo: GAB Archive/Getty Images
Look at this video of Dolly Parton and Kenny Rogers singing "Islands in the Stream" from 1983.
The sexual tension is so raw. Look how they exchange those flirty glances! How Rogers is swooning over Parton's hair while singing about all that sexy stuff like corners and streams! It's like they were seconds away from ripping each other's spangly clothes off.
Well, in an interview with Dan Rather, Rogers revealed that country music's biggest "Did they, or didn't they?" couple absolutely did not.
"We flirted with each other for 30 years, and it was much more electric. I think once you consummate a relationship like that, it loses something. And she and I both believe that theory, so we did some massive flirting in front of the nation, but there was never anything more than that."
A 30-year flirt session? All hail Dolly Parton, Patron Saint of the Slow Burn.