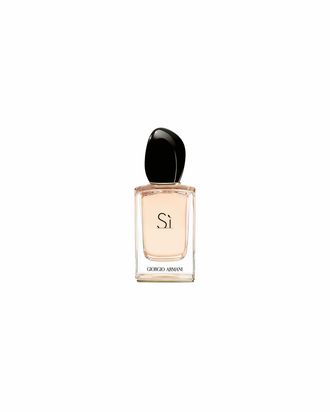 When Cate Blanchett, wearer of eclectic and unconventionally graceful frocks, joined Armani as the face of their new fragrance, Sí, I anticipated a blend of something delicate and avant-garde, just like her style. Sí is neither unique nor novel, but it is a pleasant scent — a total crowd-pleaser.
At first spritz, your nose is introduced to layers of sweet, light berries that dissipate into an airy citrus. It smells like a really great drink at the bar. As it dries, the fragrance warms, exposing notes of vanilla and subtle musk enveloped into mature florals. It's sexy, but PG-sexy.
Armani describes the eau de parfum as a tribute to modern femininity. When I wore the scent, I felt as though I was saluting future years in my 30s and 40s. It feels right for a woman who has said good-bye to her 20s and settled into a sexy, confident sophisticated adulthood.