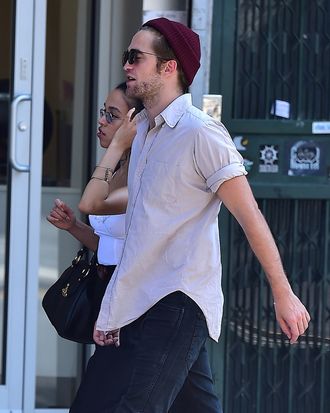 Photo: Alo Ceballos/Getty Images
FKA Twigs has been a target for racist trolling since she began publicly dating Robert Pattinson earlier this month. According to Us Weekly, the half-Jamaican and half-Spanish singer finally tweeted out a response to the Pattinson and Stewart loyalists who called her a "monkey," "black bitch," and other vile racial slurs:
Ugh. This is such a bummer. Are we really still at the point where an interracial relationship provokes this kind of ignorance? Listen up, Twihards: Your refusal to let "Bella + Edward 4Eva" go is no excuse for hatefulness.