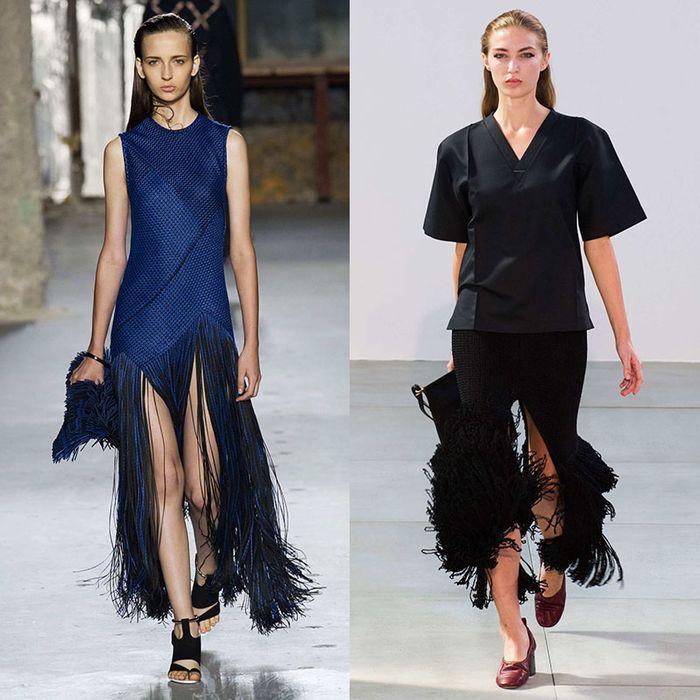 Fringe was everywhere last season — and, judging from the runways these past few weeks, it's going to be big this spring as well. But unlike hippie or Western fringe, this variety is a kind of flying fringe: big, sweeping, and Cabaret-like. But, mercifully, there are no flashy colors or sequins in sight: In muted colors, this season's fringe looks seemed surprisingly wearable.
Giambattista Valli showed a handful of minidresses with tiers of flying fringe, and at Céline, a woven skirt with a long fraying hem opened the show. In New York, Proenza showed a silk woven dress with an intentionally unwoven hem, and at Thakoon, long electric-blue fringe added an unusual softness to a graphic striped top.
Here's hoping no starlets get the idea to wear any of this to Coachella. 
See the full Céline collection here.
See the full Proenza Schouler collection here.
See the full Giambattista Valli collection here.
See the full Thakoon collection here.