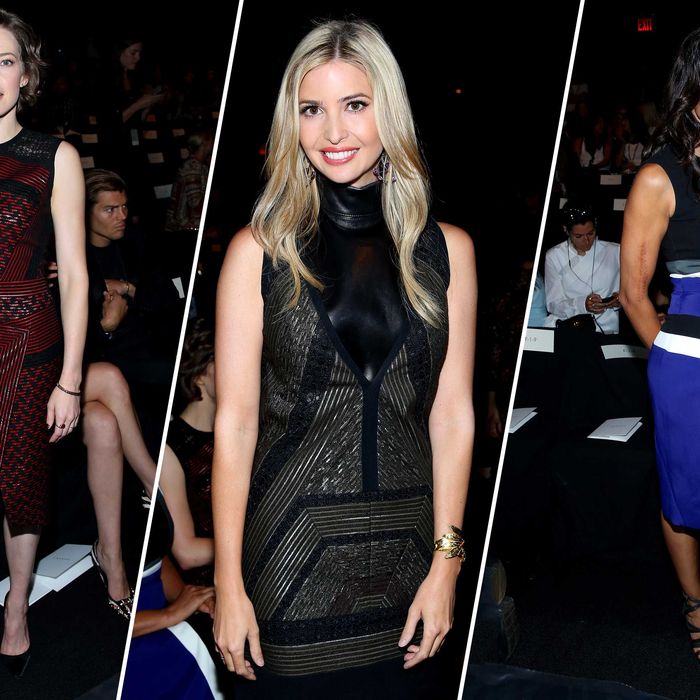 Photo: Cindy Ord/Getty Images
It stands to reason that, on the last day of Fashion Week, at our last show (J. Mendel), we finally saw some new faces — primarily that of The Leftovers' Carrie Coon. She's also playing Ben Affleck's sister in Gone Girl and looked swell in a red day dress. We didn't get a chance to finagle a chat (nobody really did, with any of them; perhaps Fashion Week Fatigue has nailed us all at last), which is a shame, as we also would have happily discussed whether she, like Kanye, means no disrespect to Ben Affleck. Or perhaps she could have offered a new hashtag. We're due for one.
Ivanka Trump gleamed nearby wearing a really fab gold cuff bracelet (we overheard her giving the usual party line about blah blah blah she's here because designer X really yada yada women's bodies). Padma Lakshmi was resplendent as usual in blue and black. And beside them sat a very pretty woman we were informed was "married to a dude in U2." Mrs. U2 — reportedly the wife of Adam Clayton — was placed at one end of the front row, which was bookended by a lovely woman in a green leather dress. She turned out to be Annie Lennox's ex-model, current artist, and girl-about-town daughter Tali. Apparently the musically adjacent are also hot for spring. We all have six months to befriend our local guitarists. You've been informed.
See the full Spring 2015 J. Mendel show here.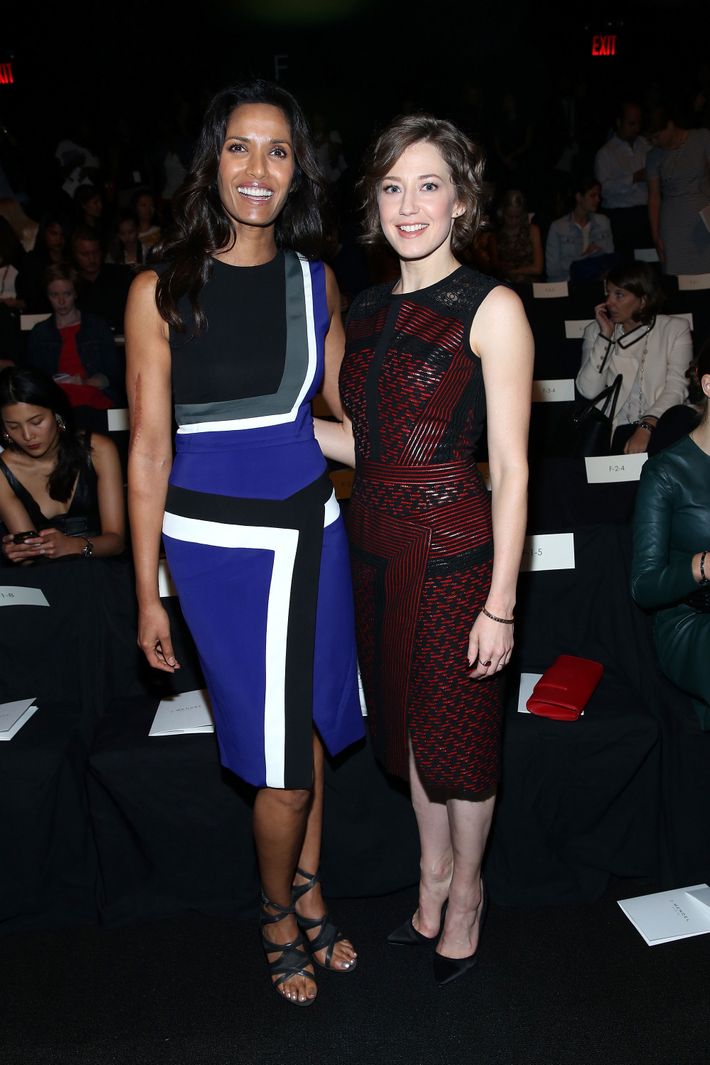 Padma Lakshmi, Carrie Coon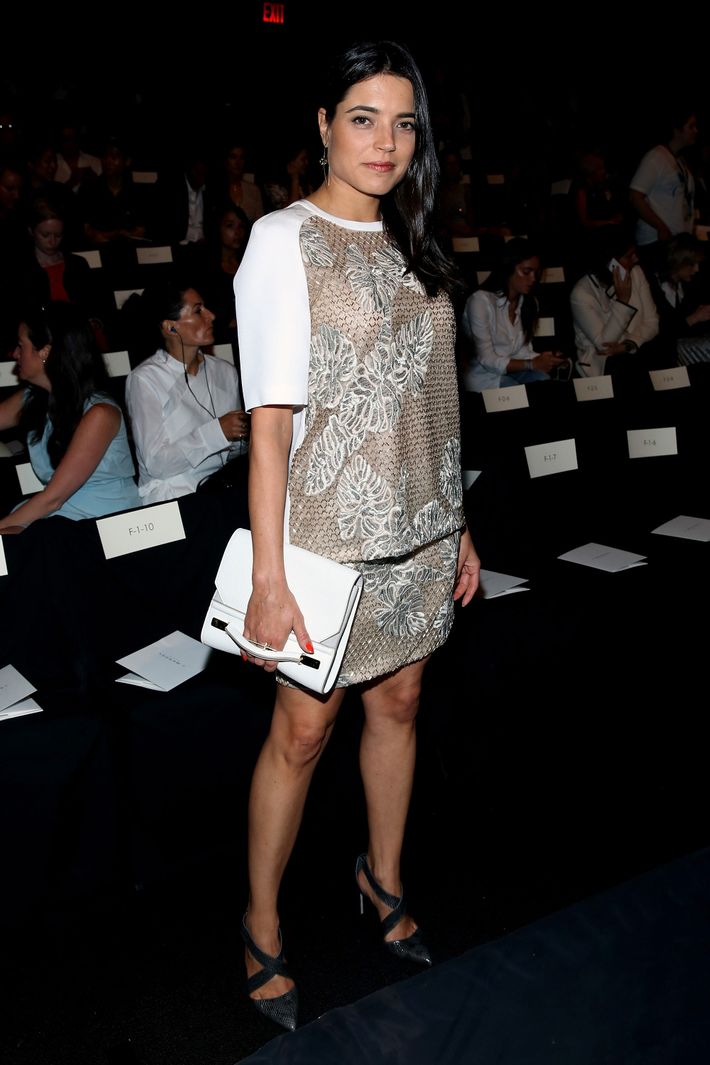 Marina Clayton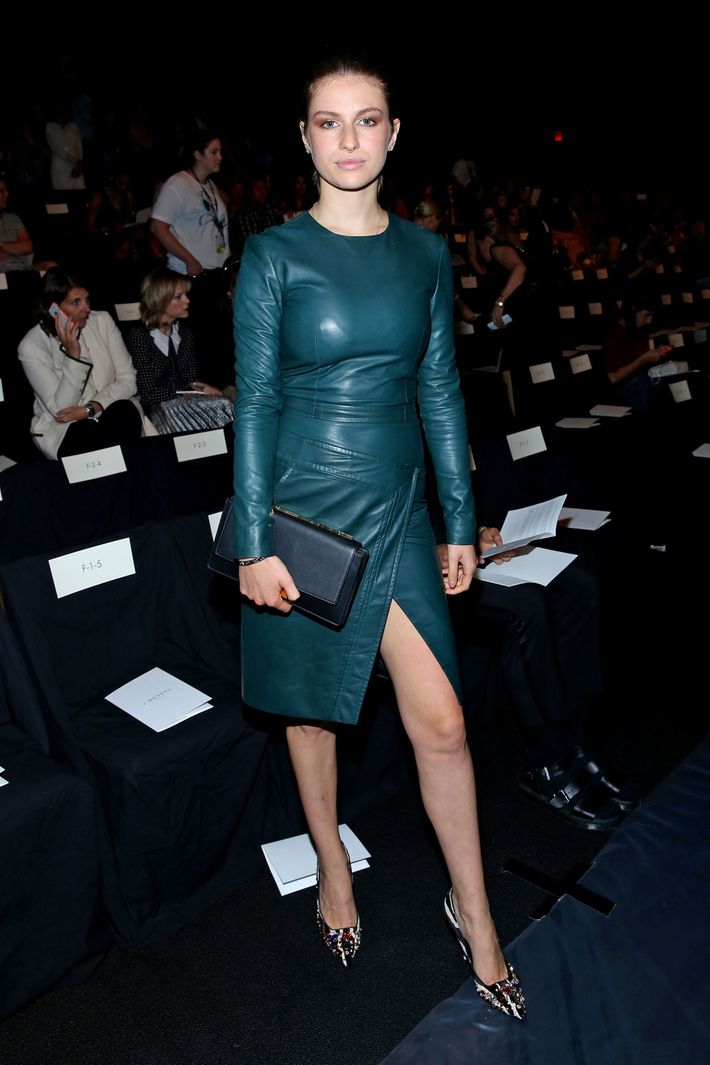 Tali Lennox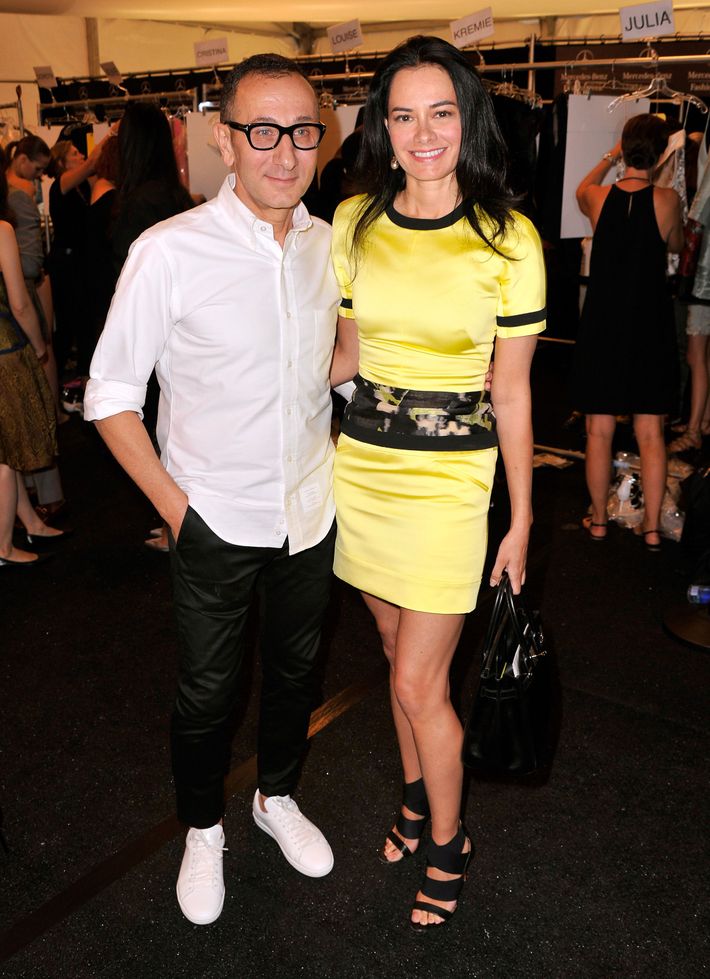 Gilles Mendel, Lisa Airan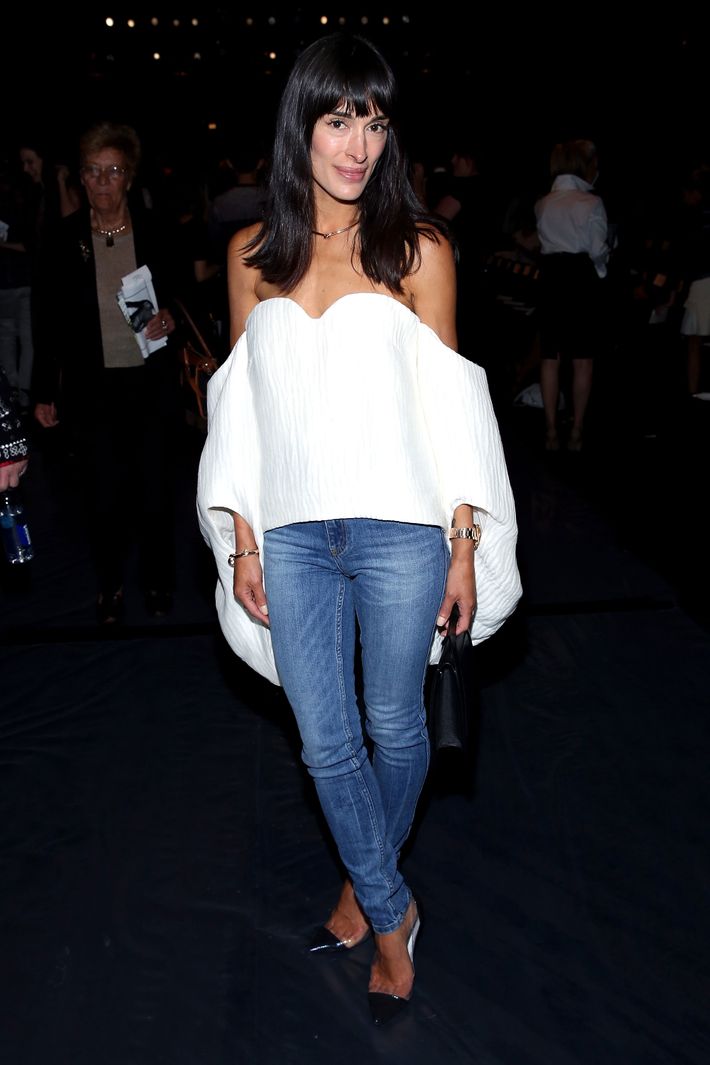 Athena Calderone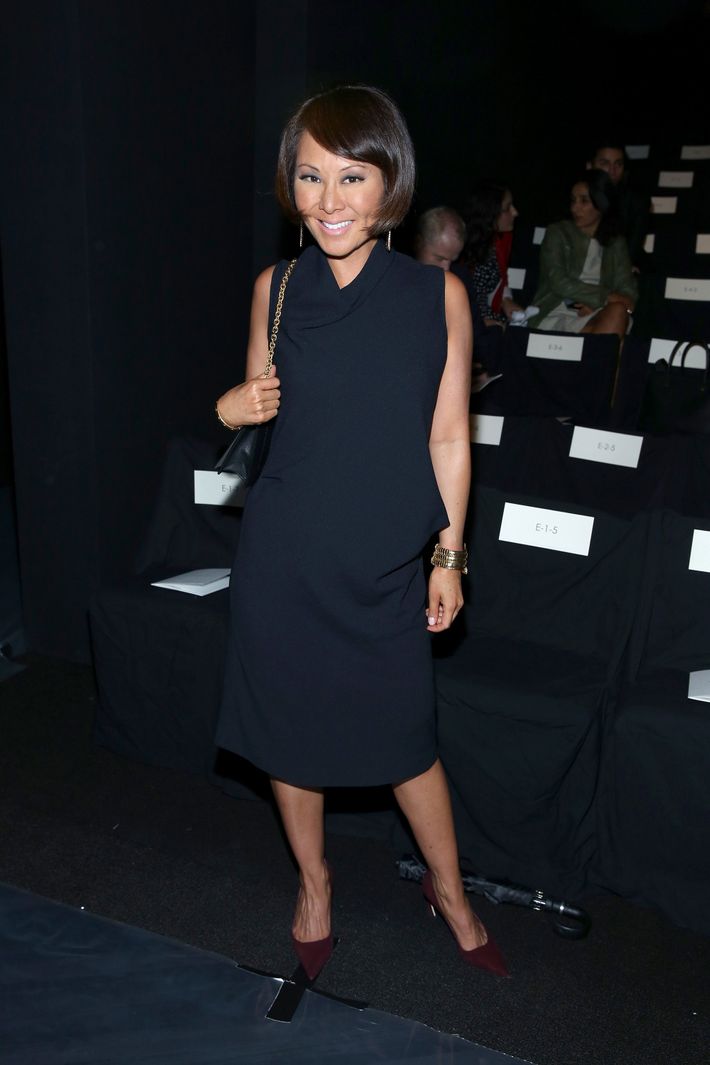 Alina Cho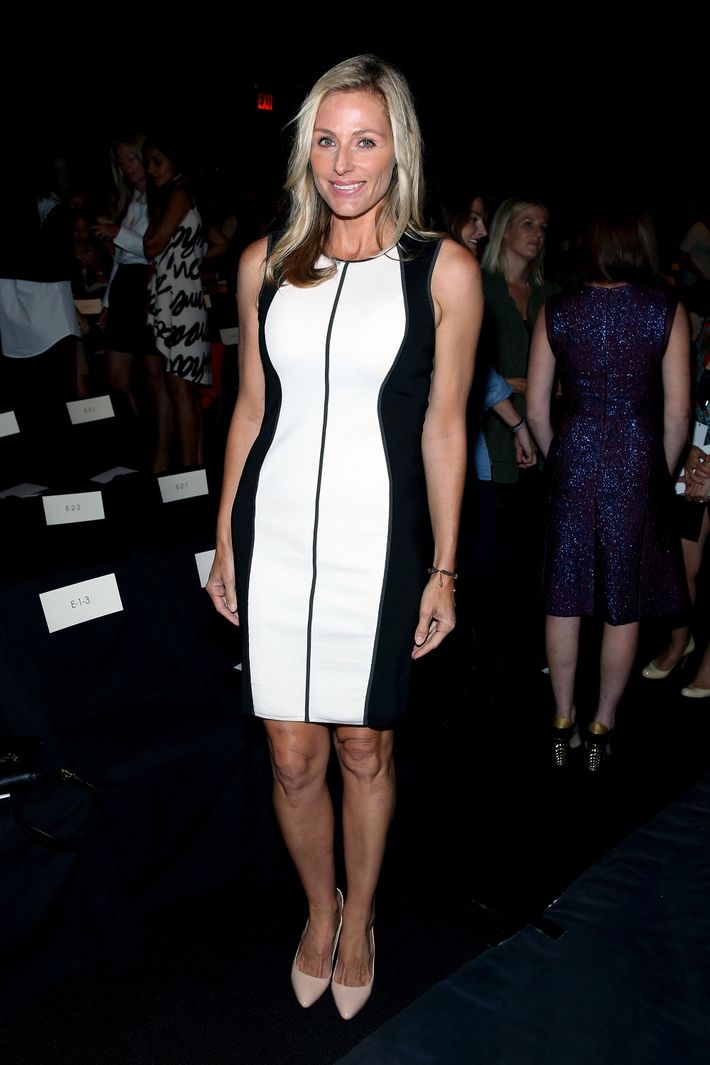 Jamie Tisch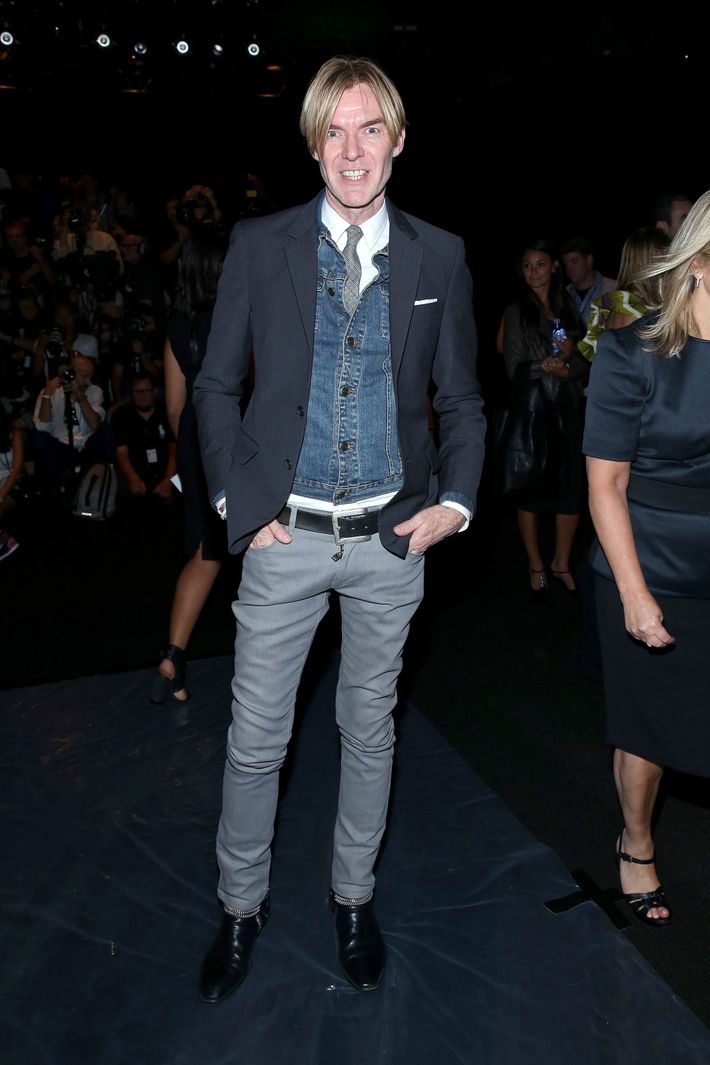 Ken Downing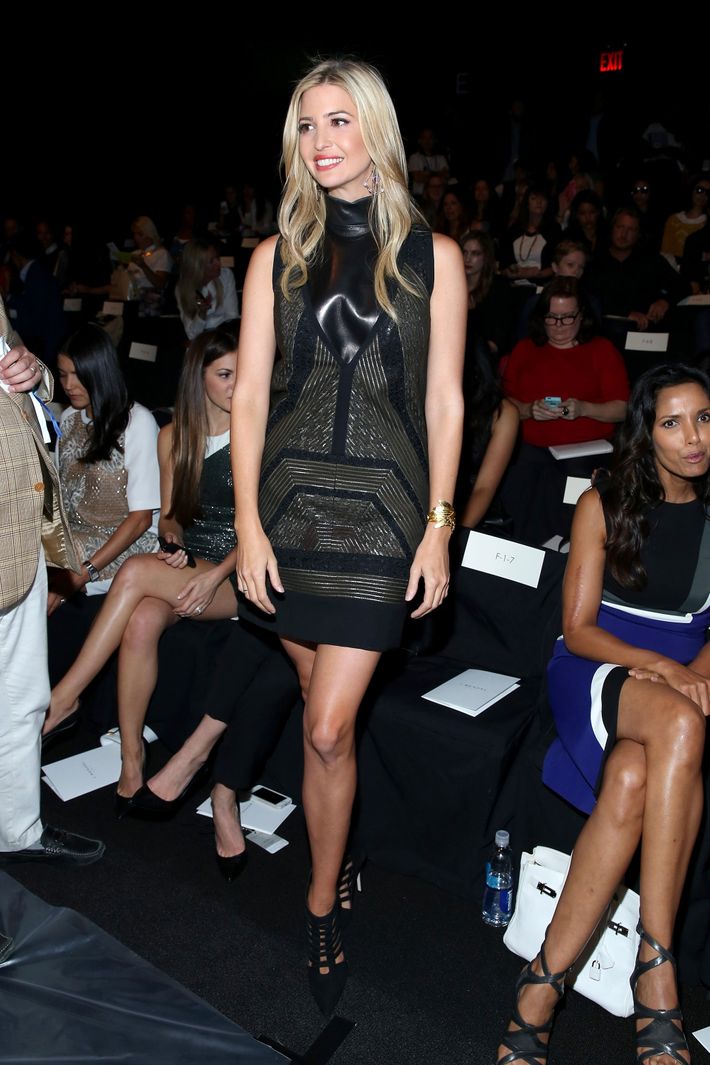 Ivanka Trump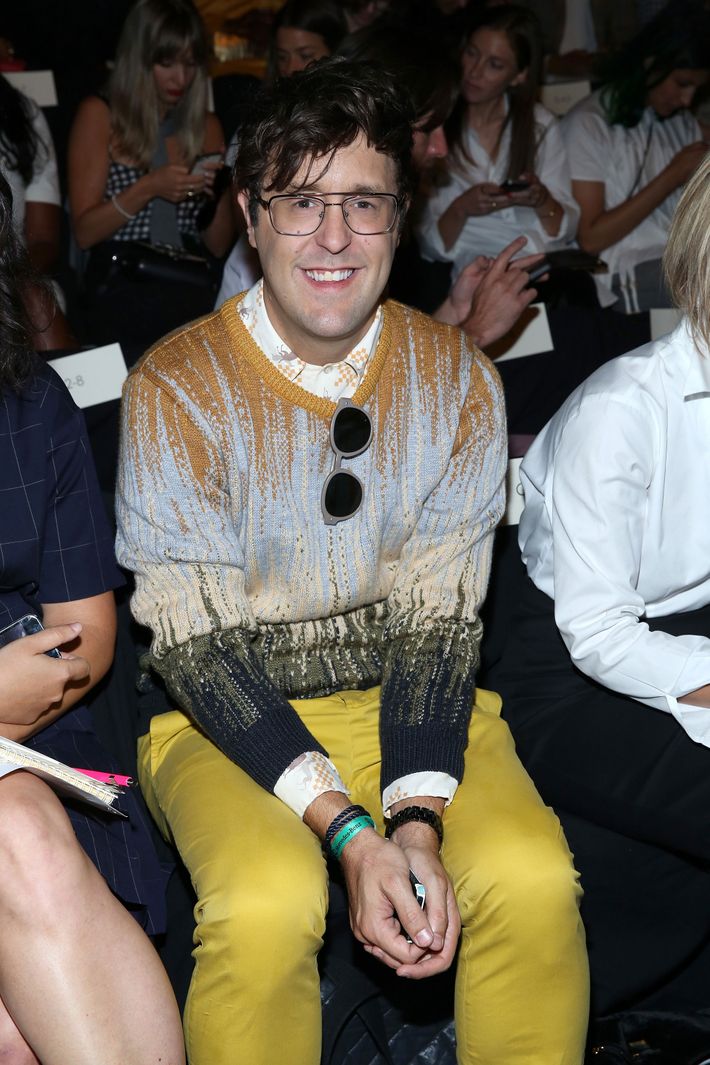 Andrew Bevan