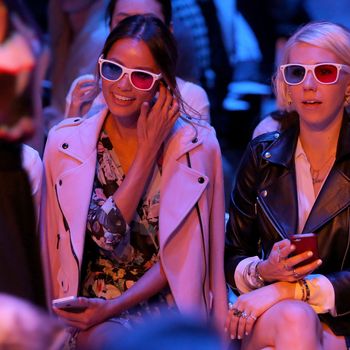 Photo: Chelsea Lauren/Getty Images
Rebecca Minkoff is never one to shy from a fun gimmick, and today's show was no exception. As usual, there was a live band, but this season, she added 3-D glasses to the cocktail, instructing the audience to wear them for the final five looks. We couldn't tell how much more multidimensional than real life the runway became exactly. We suspect that the prints on those final looks were designed to look as though they were magically speeding toward our faces, but that probably only really worked if the model in question was stomping directly toward you. It was kind of beside the point, anyway. The glasses were super tweetable, and the Ray-Ban version that was handed out to the front row was extremely cute and very selfie-friendly, so consider that PR brainwave successful. In fact, we saw Zosia Mamet and Jamie Chung snapping one, in their glasses, as the show wrapped up. Someone check Zosia's Instagram; it's probably up right now.
Speaking of selfies, we heard a passerby wail that she was "dying so bad" to take one with the erstwhile Carrie Bradshaw, AnnaSophia Robb, who is currently a full-time student at NYU. She showed up sans entourage or PR, and seemed very low key. We sidled over to her and asked her what she was studying, because we're nosy. "I'm sort of figuring that out now," she told us. "But I've been looking forward to [college] for a very long time." And don't worry, NYU professors, she is taking it totally seriously: When we wondered if she was playing hooky for Fashion Week, she grinned. "I don't have any classes today," she said. Very responsible, that one. We think she's going to do just fine.
Also spotted in the scrum of the front row was the always elegant Coco Rocha, Shay Mitchell — whom we also spied this morning at Zimmermann, so she's really making the rounds, and it's only day two — and Victoria Justice, who seemed cool and unruffled despite being included in the recent Nude Photo Hacking Scandal, but who did not appear to speak to any reporters, probably because she's sick of people asking her dumb questions about it. Next to her was 90210's Jessica Lowndes, who earned some points with us when she responded to a photographer who yelled out, "SEXY!" at her when she was standing for photos with a quizzical expression and a "thank you?" in a tone that perfectly said, "I guess I appreciate the compliment but it's really weird that you just said that to me." It was masterful. Perhaps she could teach a course. Put her together with AnnaSophia and get NYU on that.
See the full Rebecca Minkoff Spring 2015 show here.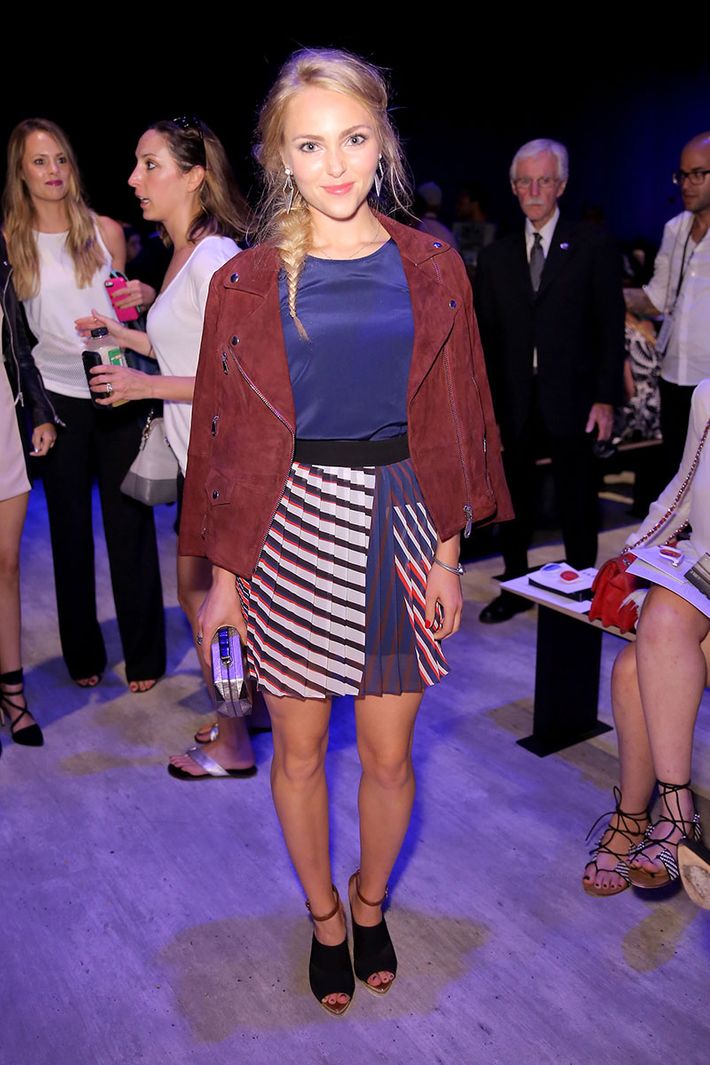 AnnaSophia Robb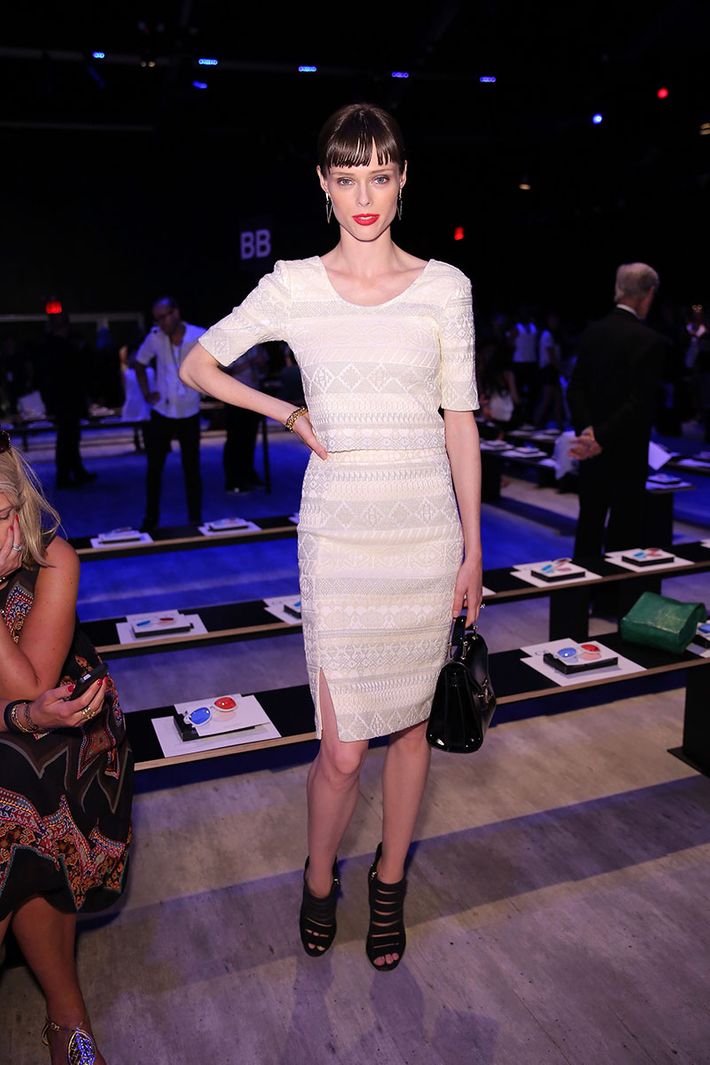 Coco Rocha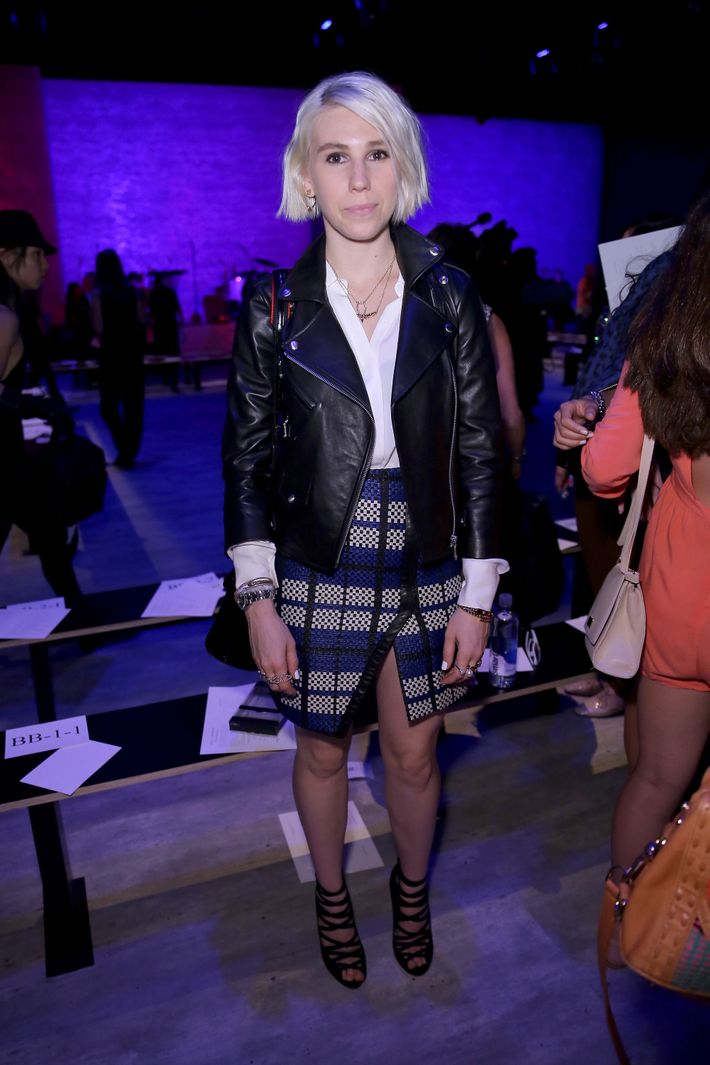 Zosia Mamet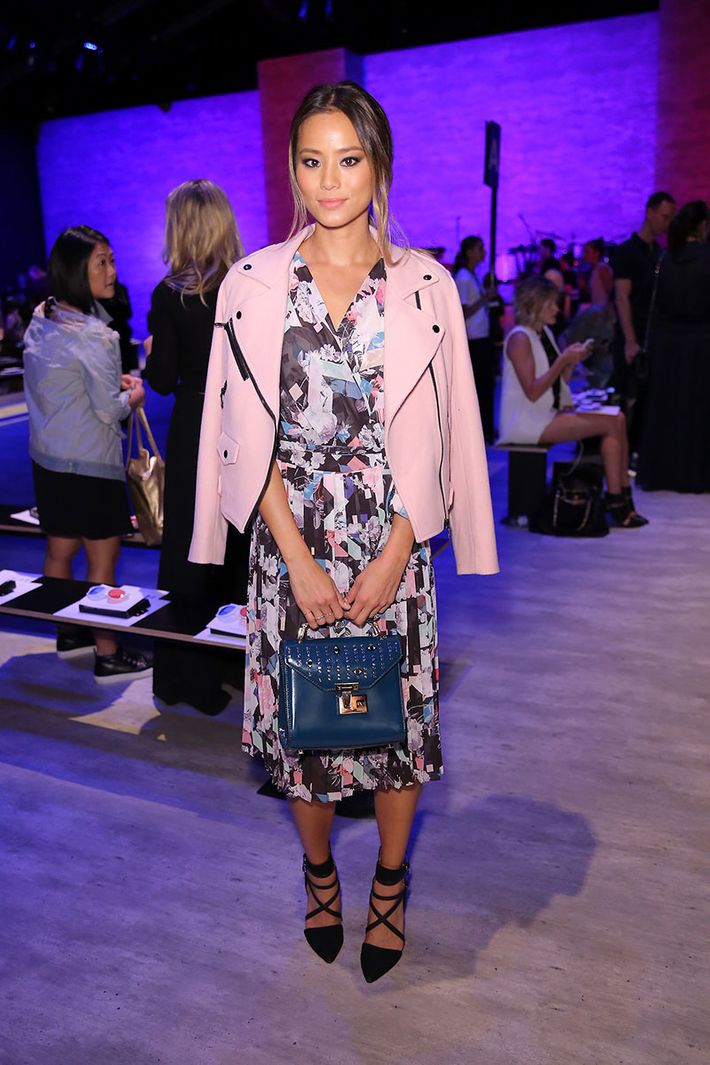 Jamie Chung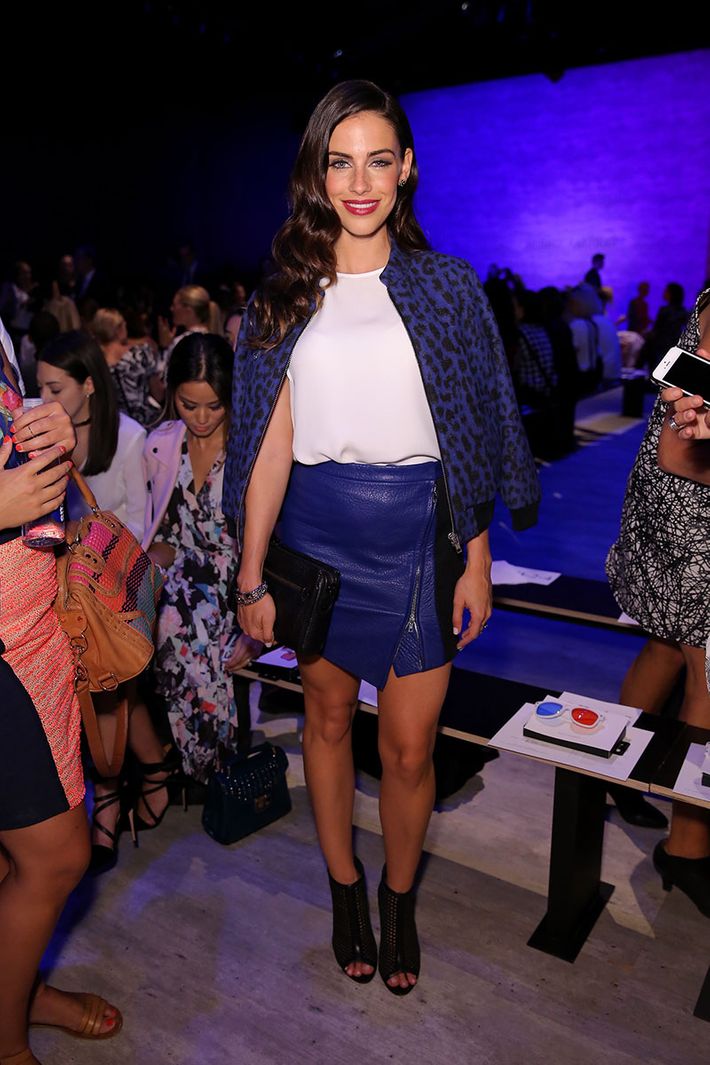 Jessica Lowndes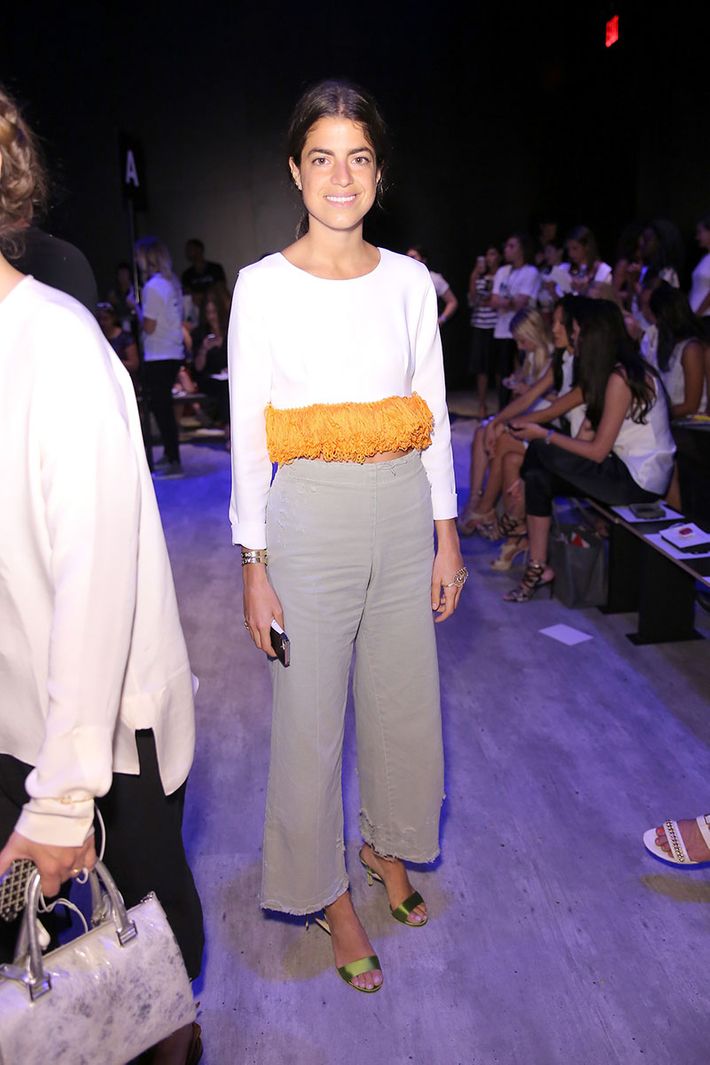 Leandra Medine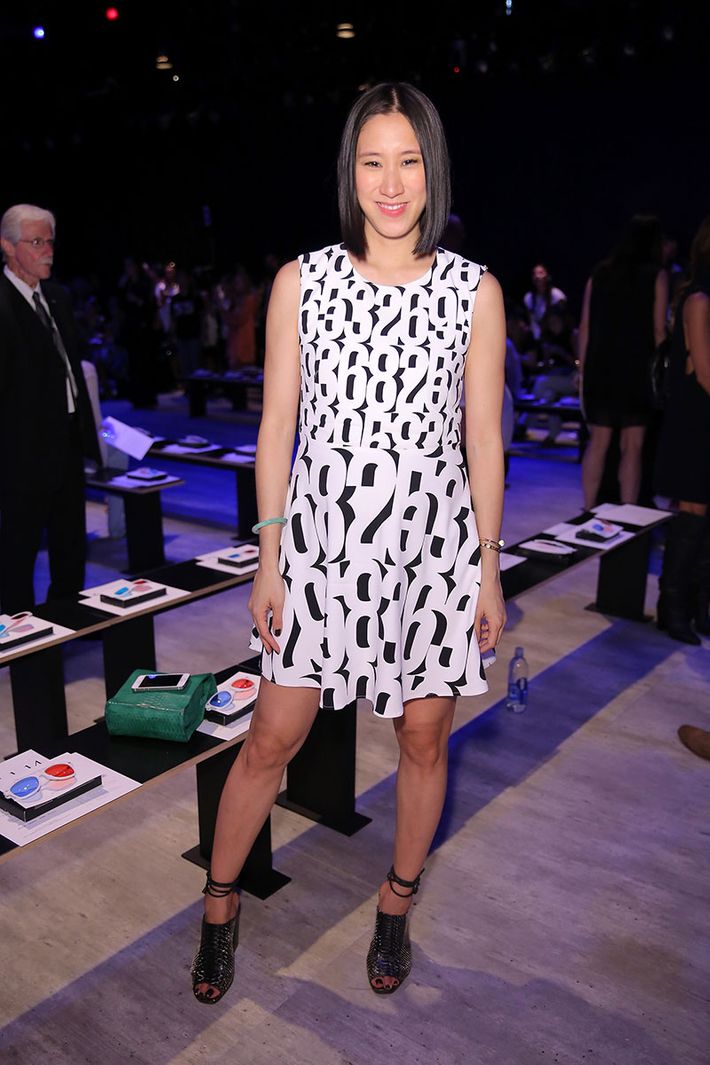 Eva Chen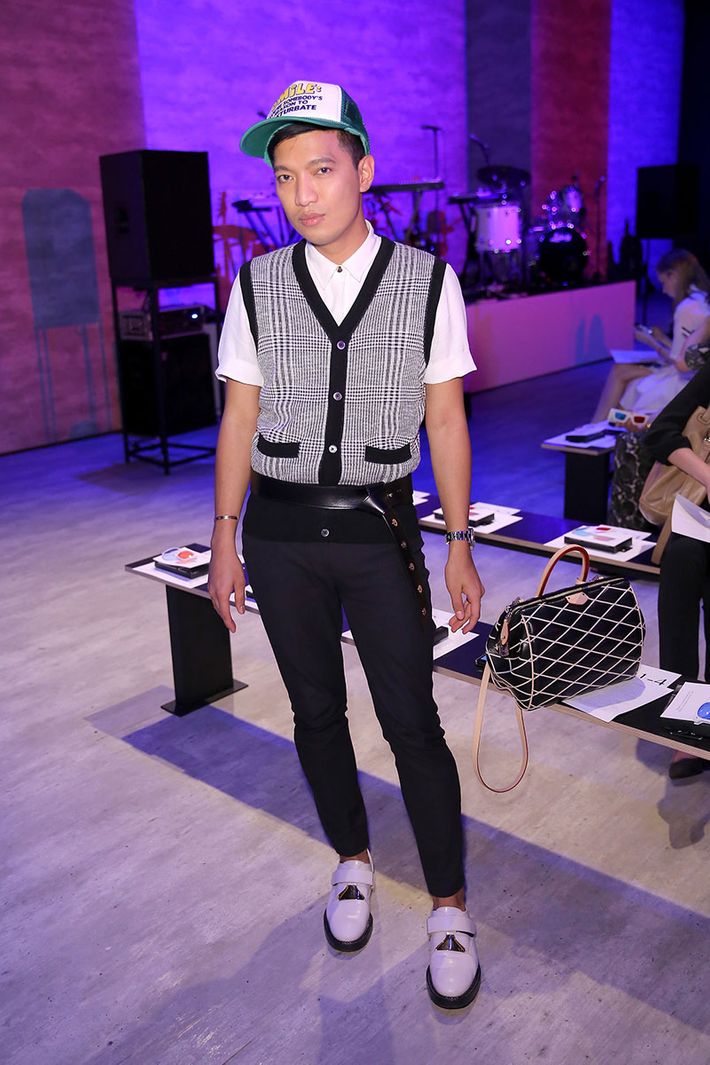 Bryan Boy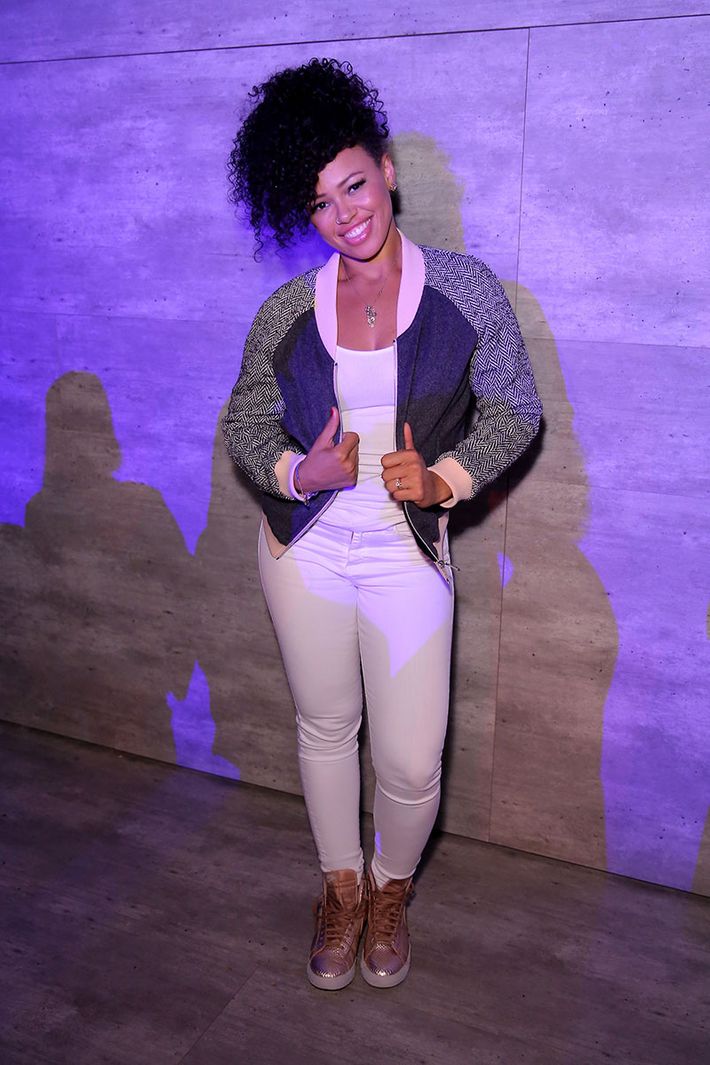 Elle Varner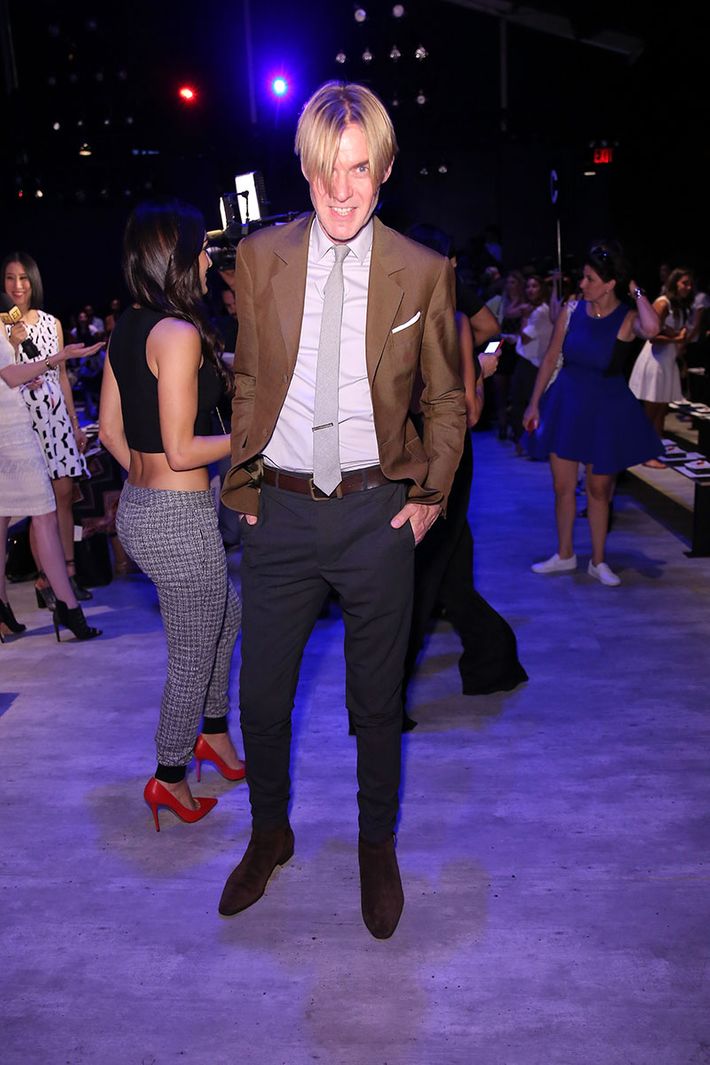 Ken Downing