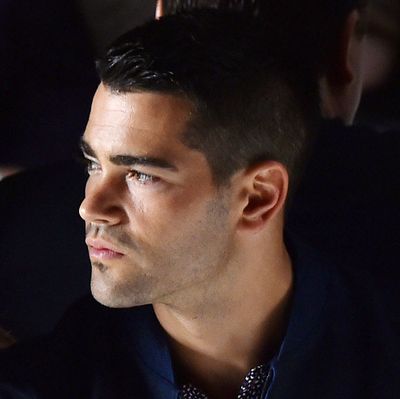 Photo: Larry Busacca/Getty Images
We always look forward to our first Fashion Week man-crush — by which we mean, a suffocating mob of photographers around a mostly male front row — and Lacoste graciously provided it on Saturday morning. The space was narrow and the group so tightly packed that simply getting to her seat required pregnant Lucky editor-in-chief Eva Chen to risk life and bump; she totally got jostled by someone's camera when she stopped to reach high up and steal a snap of Jesse Metcalfe.
He and his girlfriend, Cara Santana, must have changed backstage, because it was a steamy, humid morning. He was in a jacket and she had on a soft woolen sweater, yet neither of them was doused in sweat. (Maybe that's what Eva Chen wanted to document: a miracle of science.) They sat near the preternaturally cool — and seriously dreamy — Charles Michael Davis of The Originals, RJ Mitte, Nat Wolff from The Fault in Our Stars, and actor Ryan Guzman, during whose turn in Step Up: Revolution we may have inhaled multiple times while it was in recent rotation on cable. We were so excited to sidle over and discuss dance-movie minutiae and Peter Gallagher's eyebrows (yes, he crossed streams from the Center Stage franchise to Step Up; is that cinematic treason? discuss), but officials swept us all off the runway before we could go full geek on him.
There was only one girl attracting much attention: Disney starlet Peyton List, who stayed behind after the show the longest, posing with fans. "My daughter would have killed me if I didn't get that picture," a woman said. "She just loves her." Aw. The only thing that makes a morning man-crush better is a little girl power at the center of it.
See the full Lacoste Spring 2015 show here.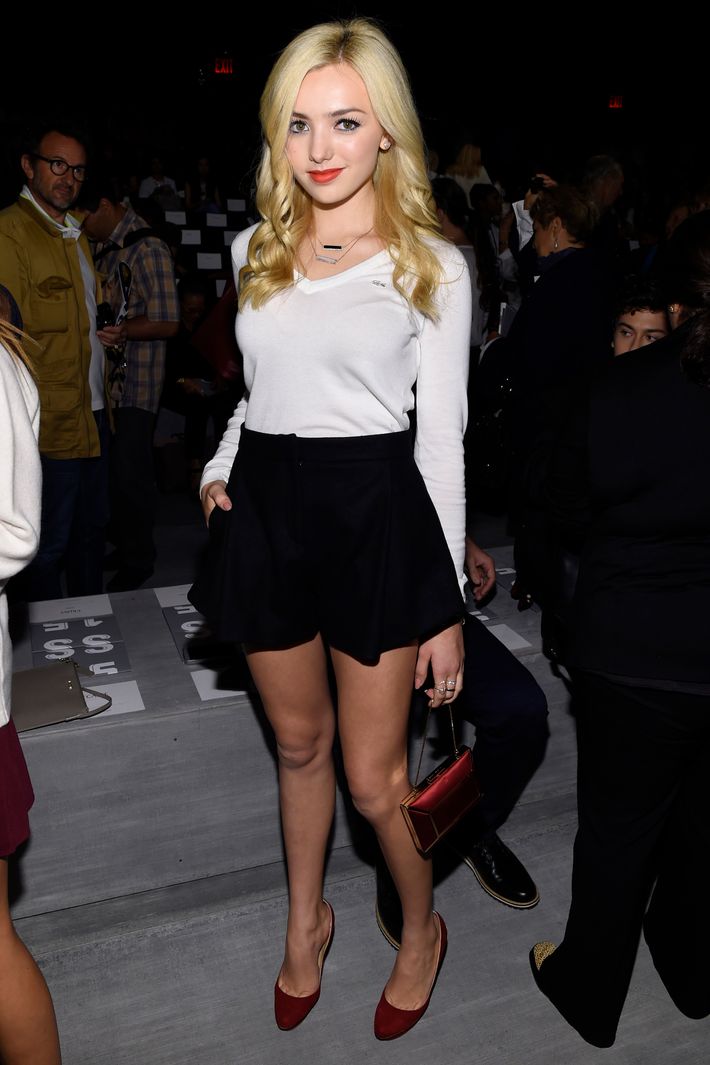 Peyton List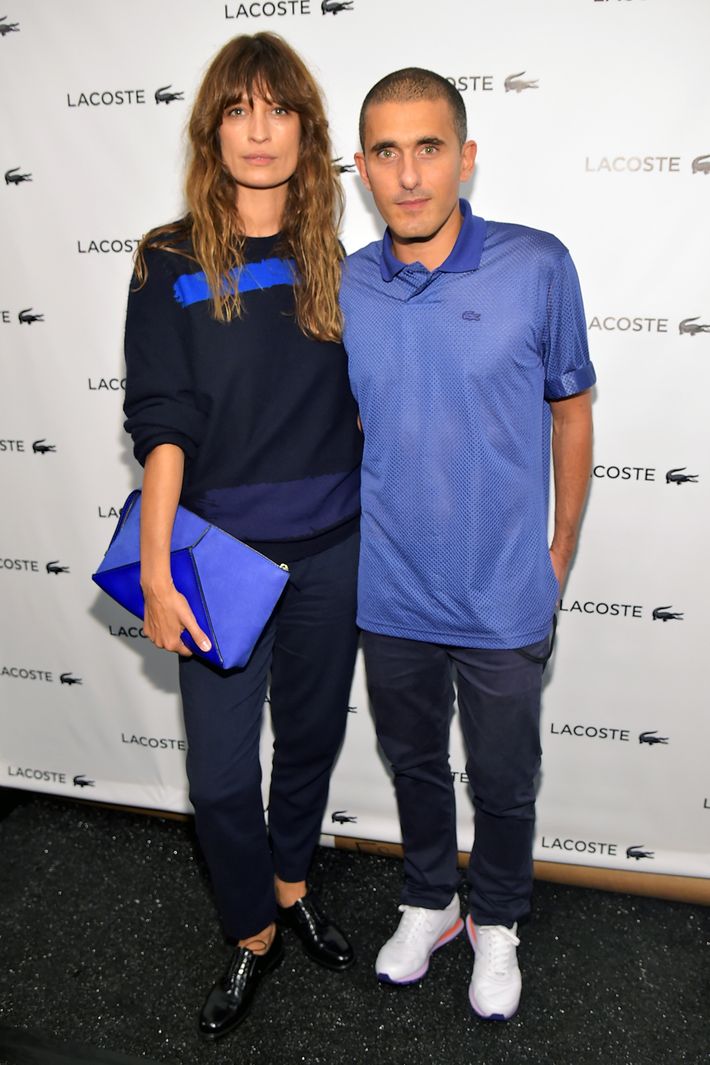 Caroline de Maigret, Felipe Oliveira Baptista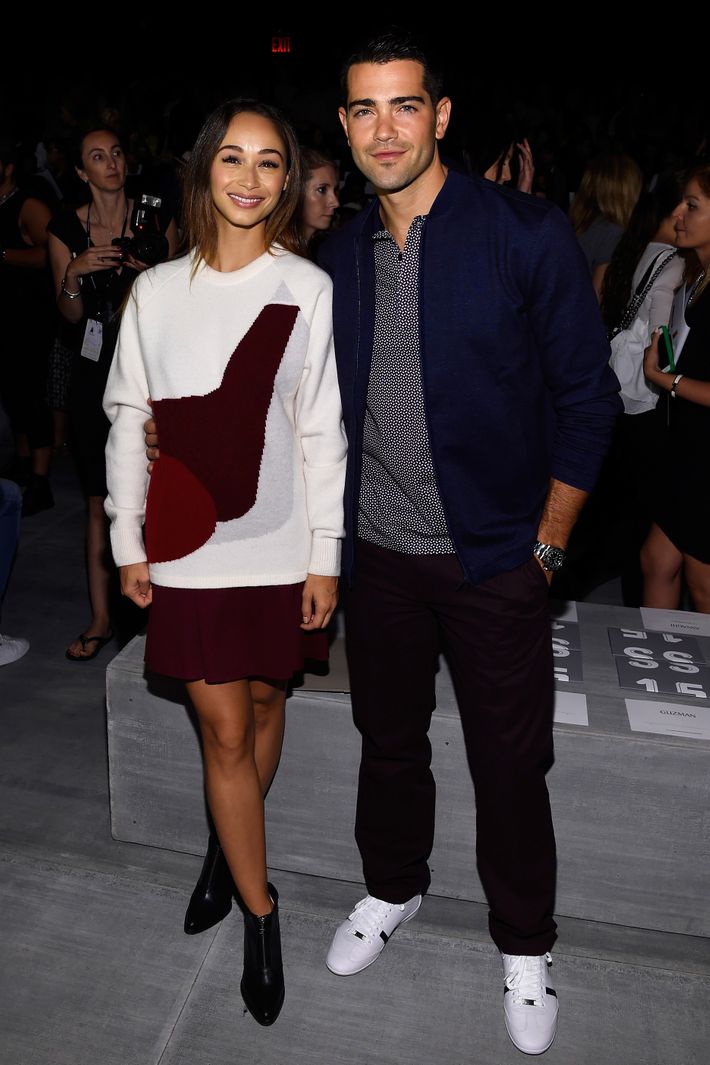 Cara Santana, Jesse Metcalfe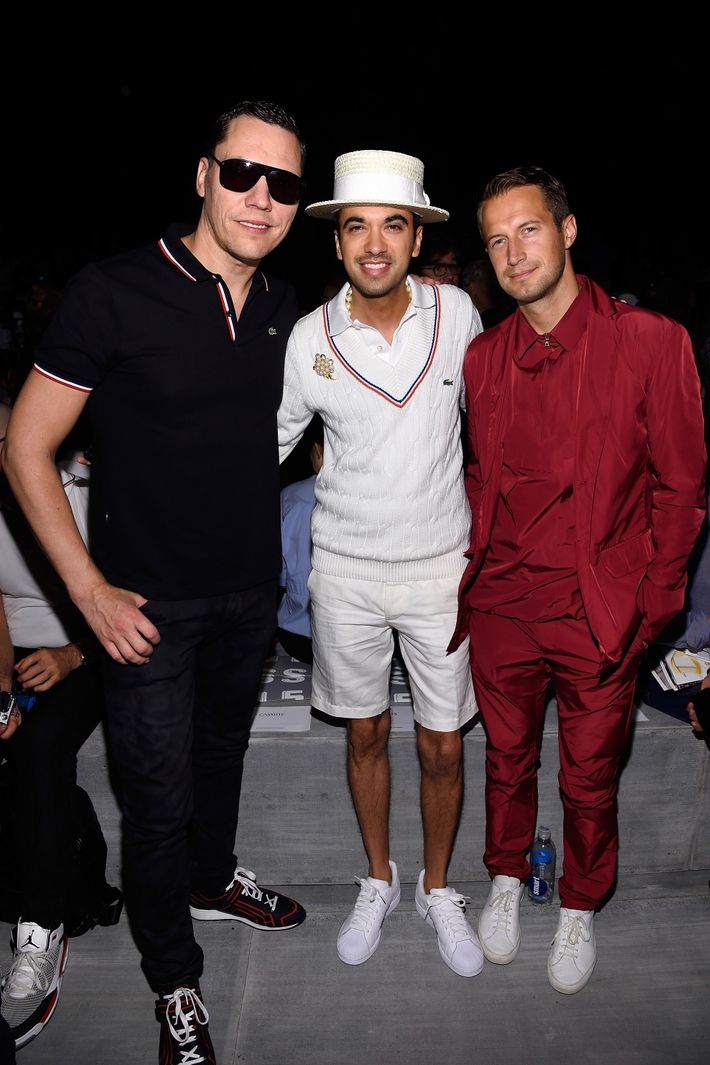 Tiesto, DJ Cassidy, Brendan Fallis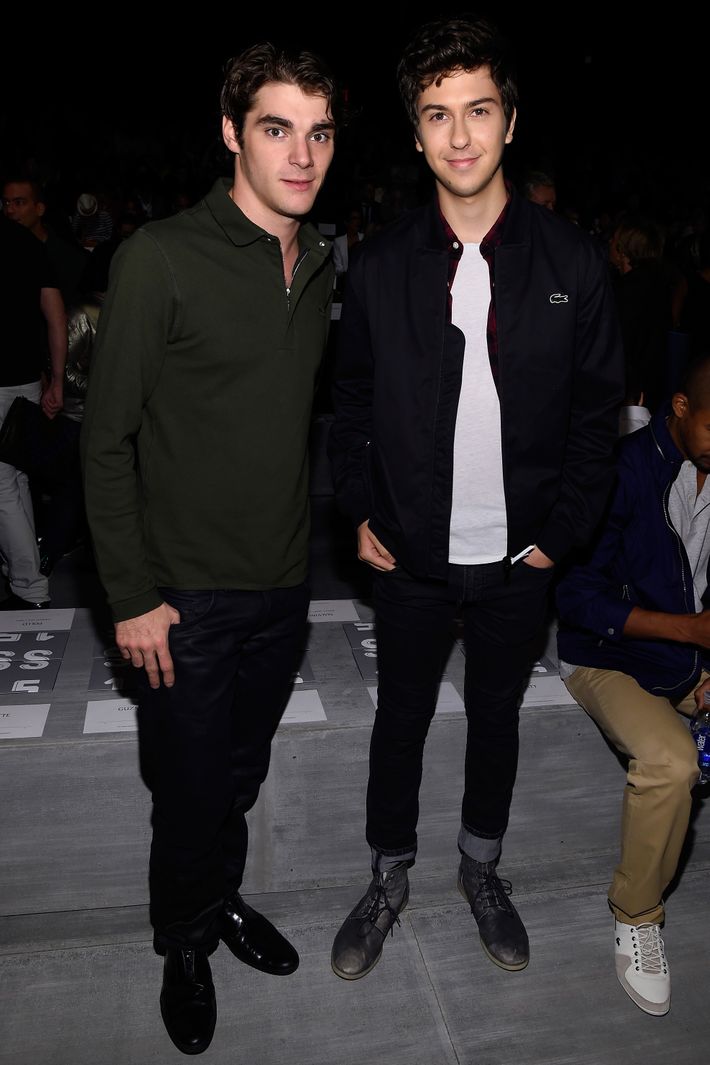 RJ Mitte, Nat Wolff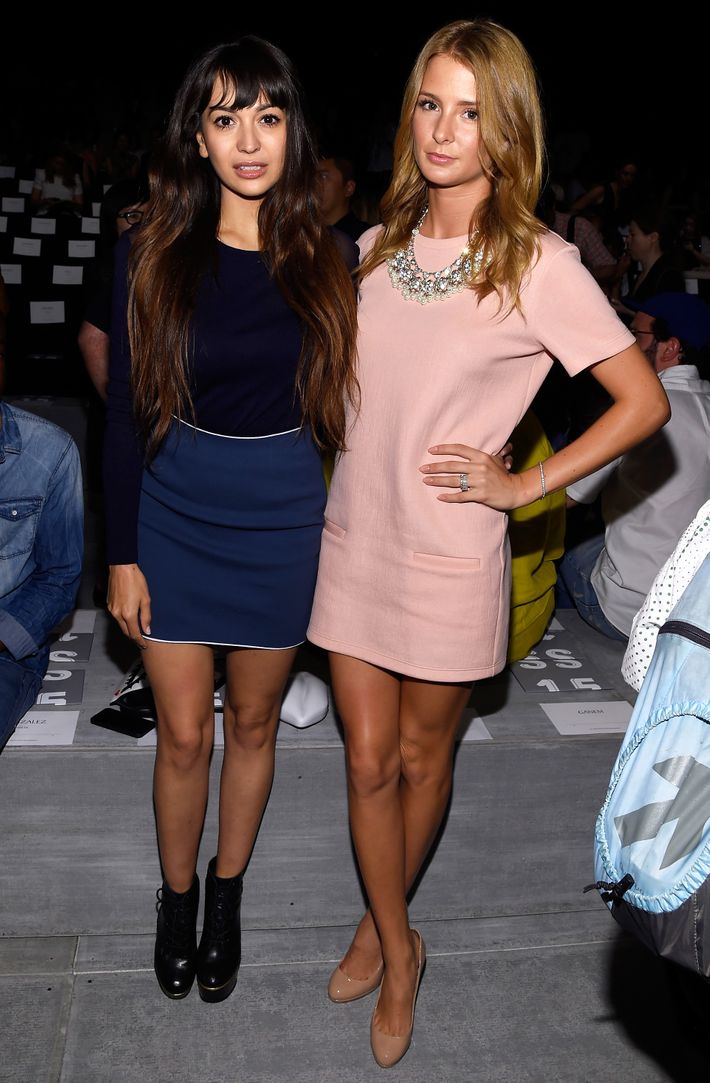 Zara Martin, Millie Mackintosh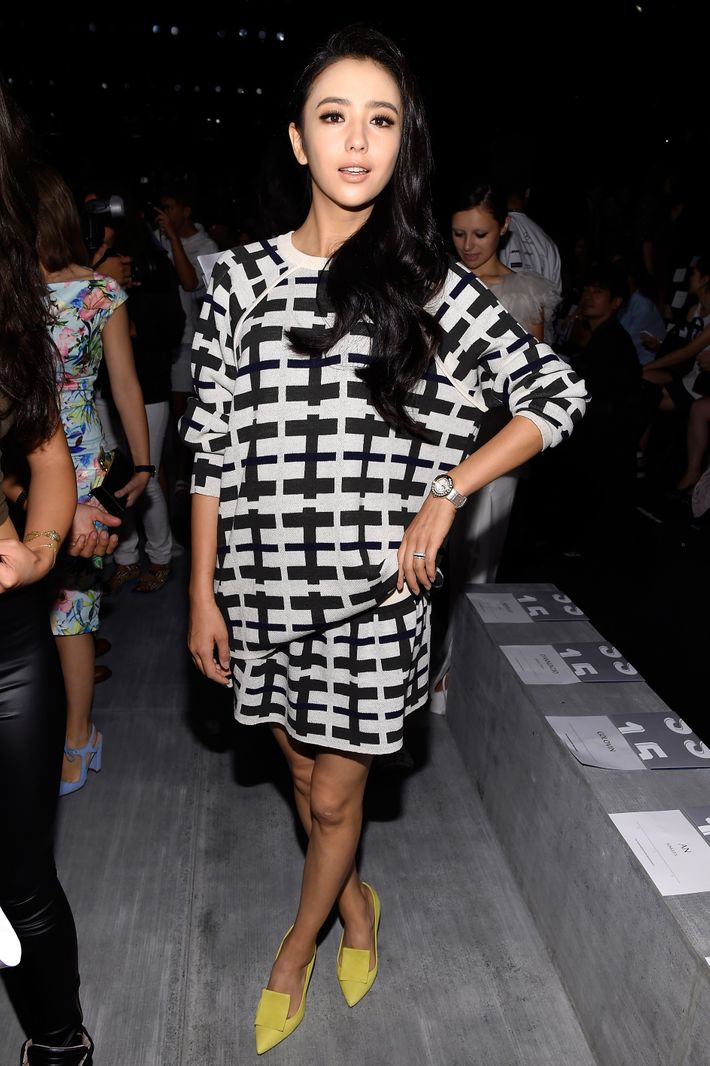 Tong Liya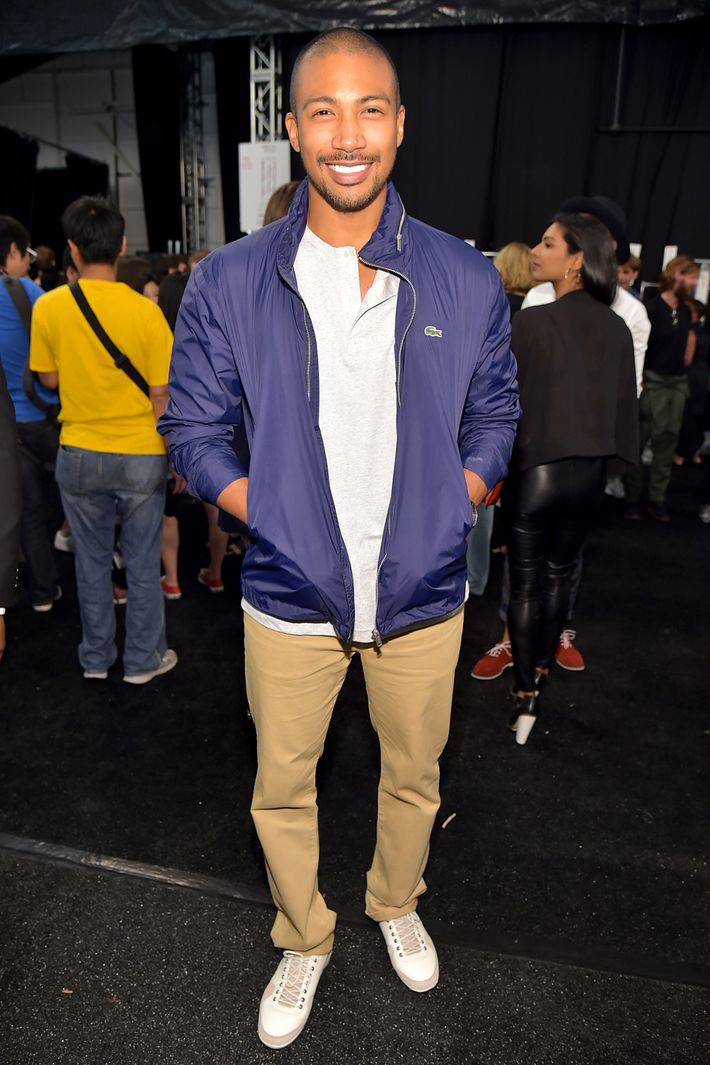 Charles Michael Davis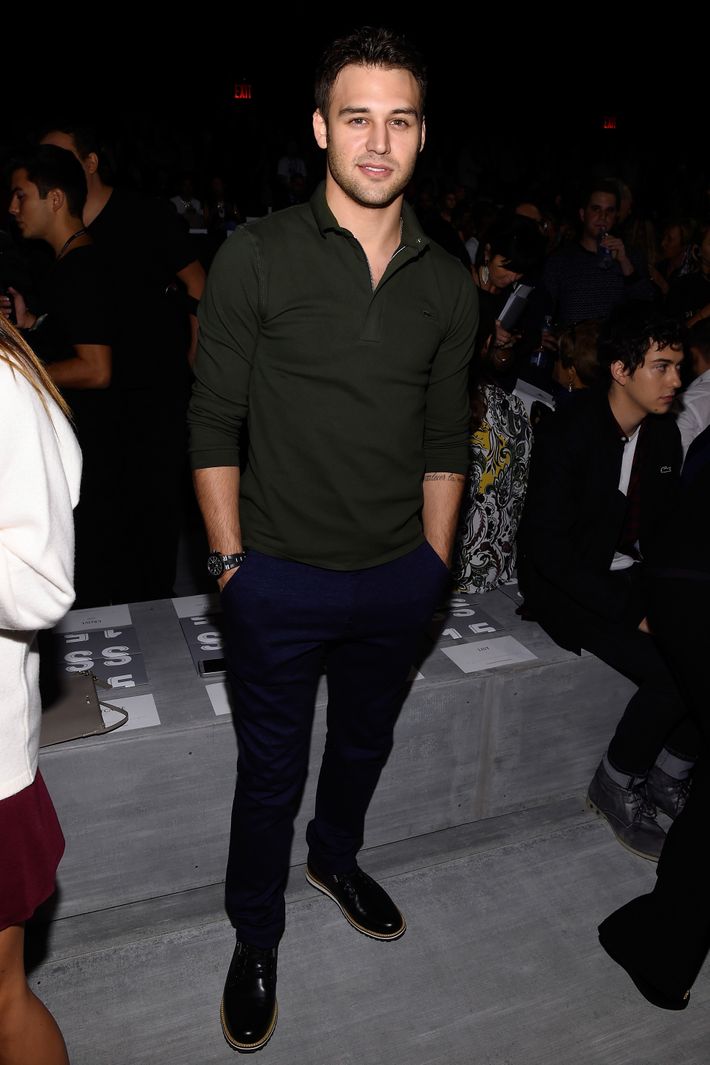 Ryan Guzman