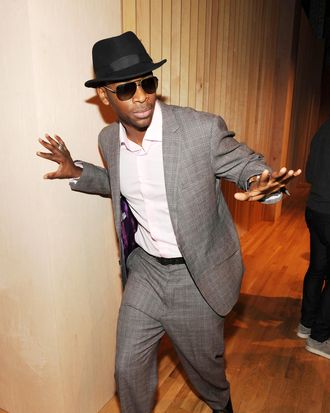 Photo: Craig Barritt/Getty Images
When we squeezed into our seats at Perry Ellis on Thursday evening, we did it right past Breaking Bad star RJ Mitte, looking crazy dishy in a suit and sweater vest — cooler on him than it sounds, and possibly also in the climate-control sense, as all his sweat glands seemed to be in check. Mitte was chatting very enthusiastically with some women about Switched at Birth, which was way more exciting for us before we realized that he is currently on Switched at Birth and not just a raging fan of sensitive ABC Family teen dramas. He did, however, come across quite sensitively himself, because we spied him approaching another journalist and asking, concerned, "How are you holding up?" seemingly in response to the recent VMAs/Emmys gauntlet we all just ran. Anyone worried about our weary fingers is all right in our books.
Across the way, Saturday Night Live's Jay Pharoah seemed to be having the best time mugging for photographers, in a sharp plaid suit and natty hat. He deployed every expression at his disposal — Nigel Barker, noted fashion photographer and former arbiter of modeling excellence, would have been proud — before winding up first with finger guns, and then what looked like a combination of the Heisman Trophy and someone who has just been told a piano is about to drop on him from above. It's the kind of facetious mugging we wish more people did on the red carpet. Come on, Daniel Day Lewis. You know you're tempted.
Pharoah slipped easily into a couple of his favorite impressions — Stephen A. Smith, and Shannon Sharpe, who, per Jay, may not have entirely appreciated the on-air impersonation — but said there is one that needed more burnishing than the rest. "Denzel took me three years. My voice wasn't deep enough," he said. "Finally, it worked when puberty happened. It's like Kobe Bryant watching Michael Jordan over and over. You watch these people and try to pick out nuances and things that you can add, and see what they do constantly that could be funny, and then just keep hitting that over and over and over." And the easiest to learn? "Eddie Murphy," he said. "But I sound kind of like him anyway. And Will Smith. That's just what my voice sounds like. I can't even be myself without people thinking I'm doing an impression, like, 'Who is that?' And I'm like, 'It's ME,' and they go, 'No, no, I know that voice.'"
But as at-ease as he seems in front of all the cameras, Pharoah told us he's still basically new to the whole fashionista thing; in fact, when we asked him who on the SNL cast most needed a front-row seat to learn a few tricks, he insisted it's him. "I'm just getting comfortable in my skin. But I think I can set some trends if I get some time," he said. "Maybe I should start a thong line for men. Or maybe glasses? I don't know. We gotta do something. Let's figure it out. Let's speak it into existence. Let's do … Jay Pharoah wigs. Pharoah tops! Yes." We would've gone with Toupenkhamun, frankly, but that's okay. Just give us a cut of the profits and we'll go quietly.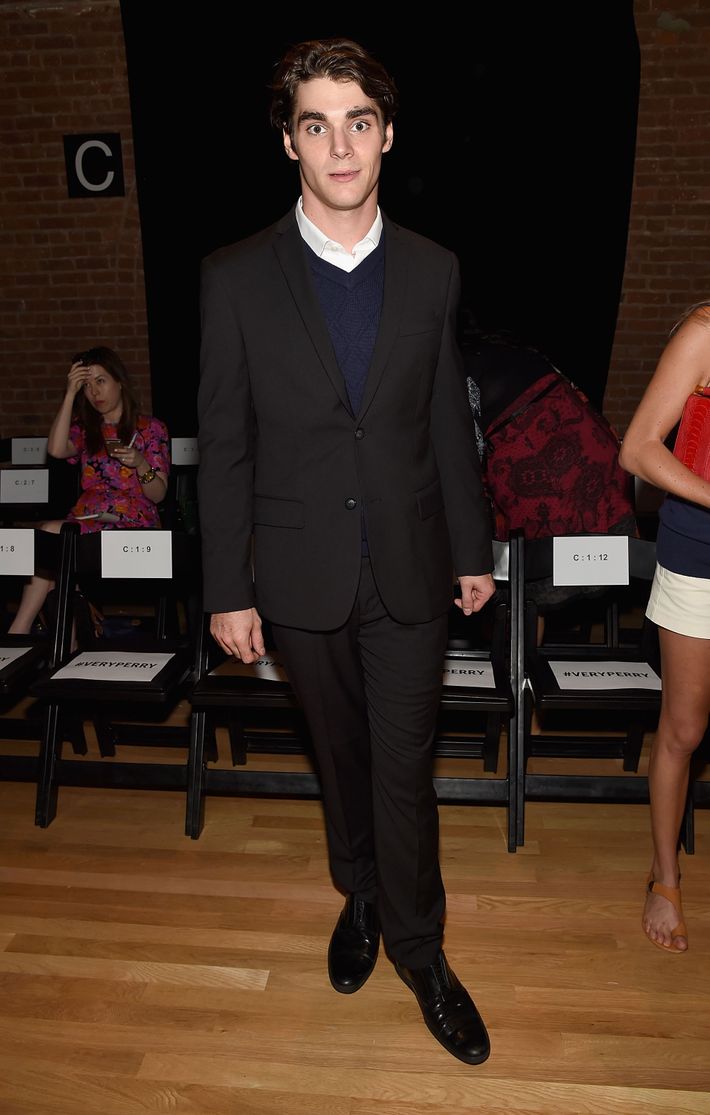 RJ Mitte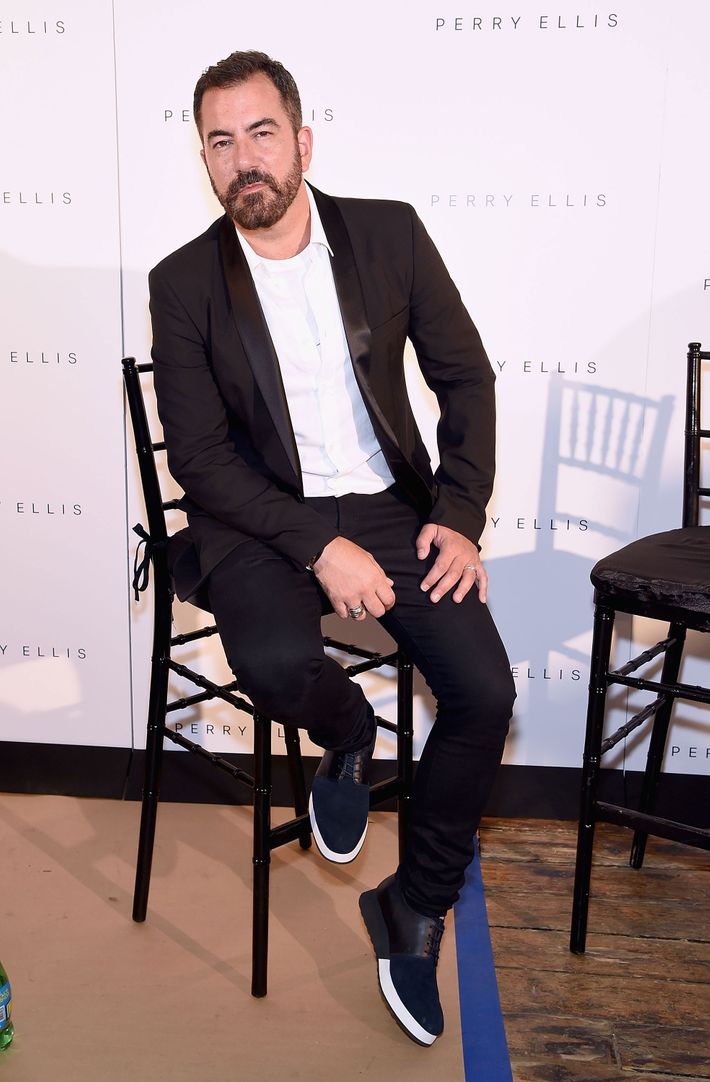 Michael Maccari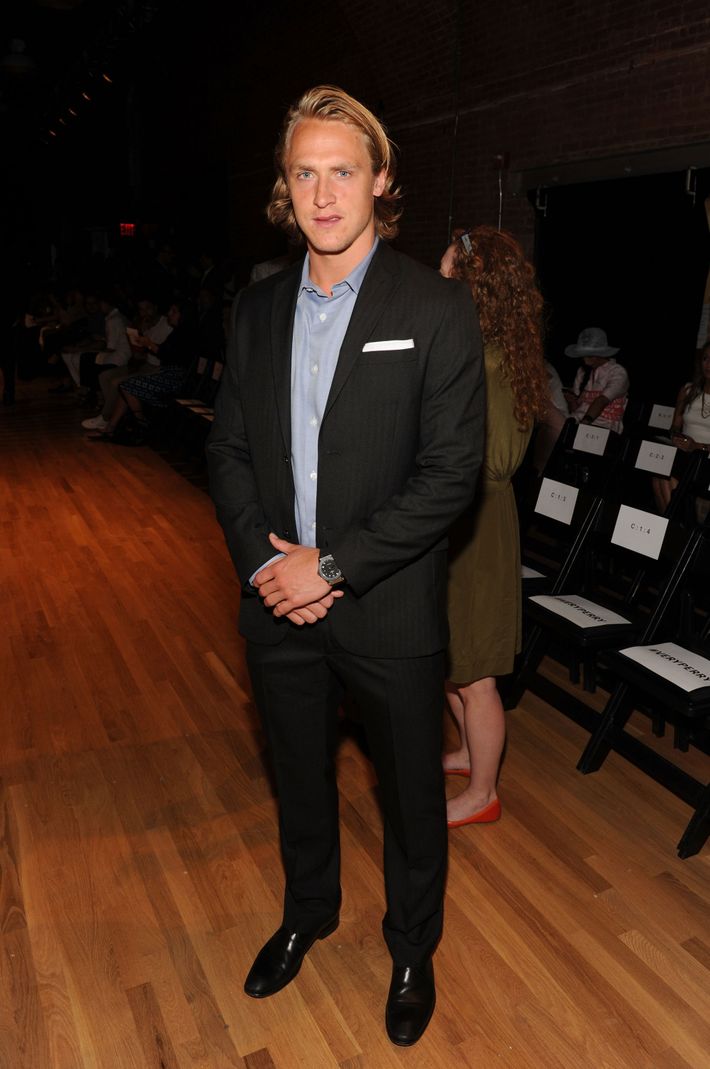 Carl Hagelin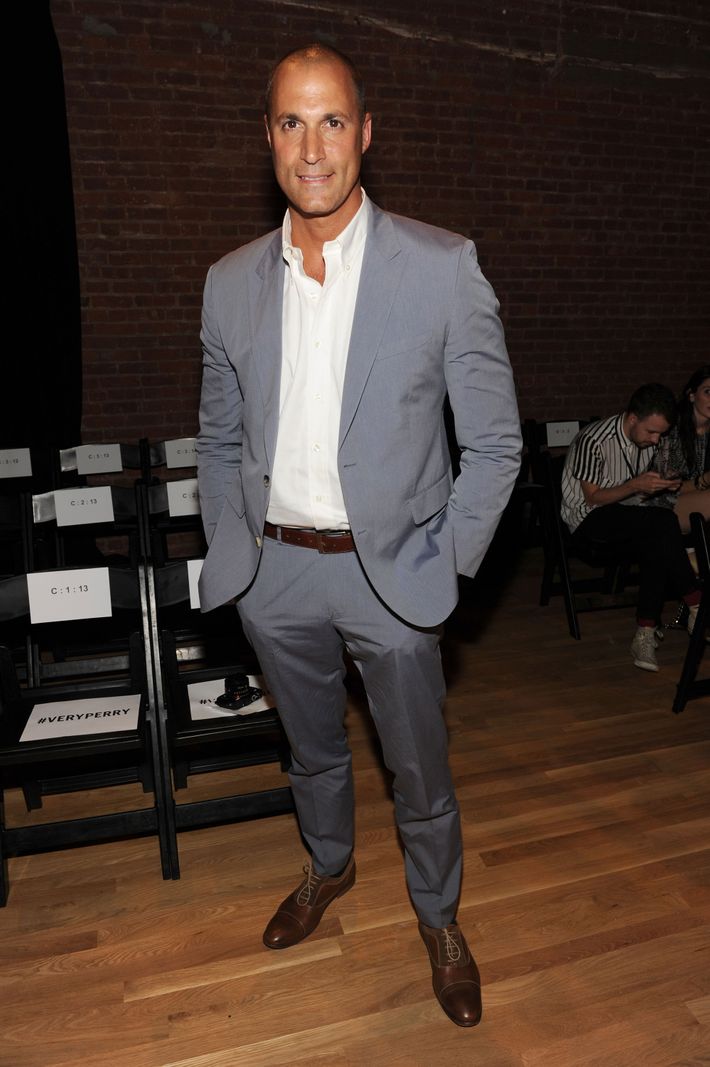 Nigel Barker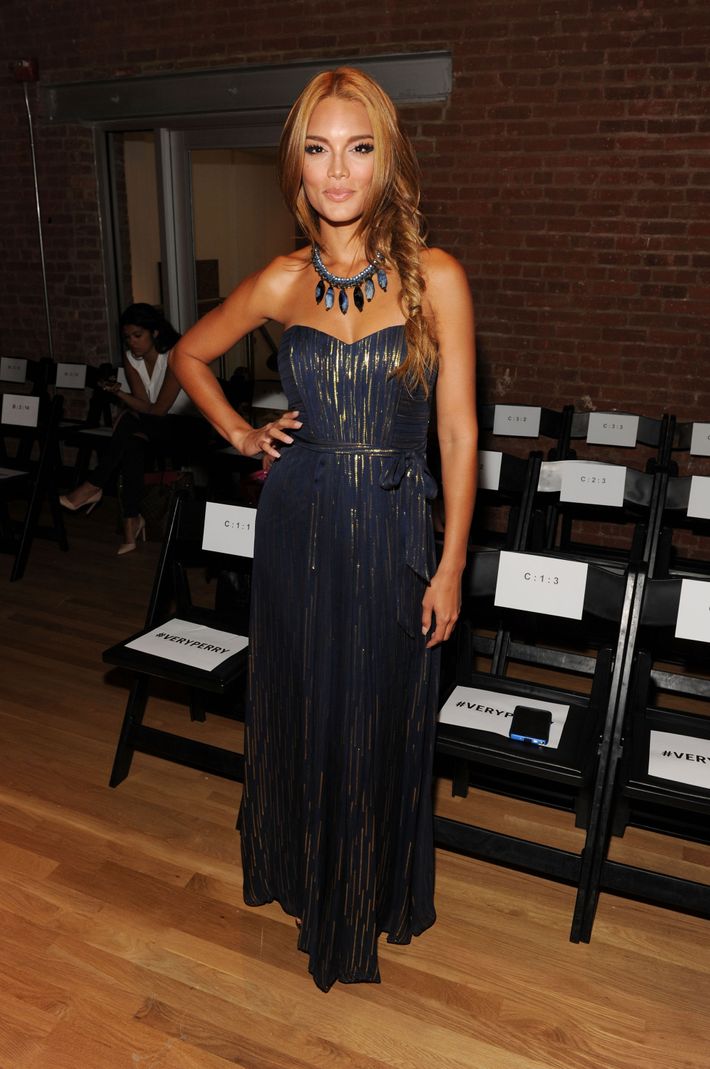 Zuleyka Rivera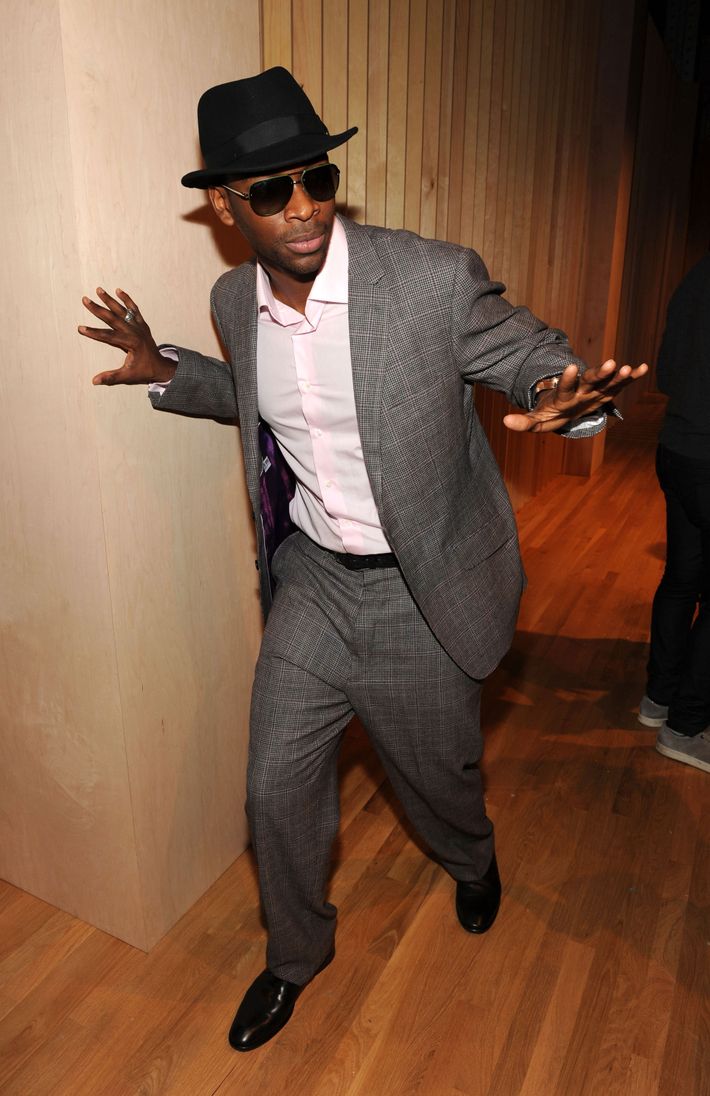 Jay Pharoah