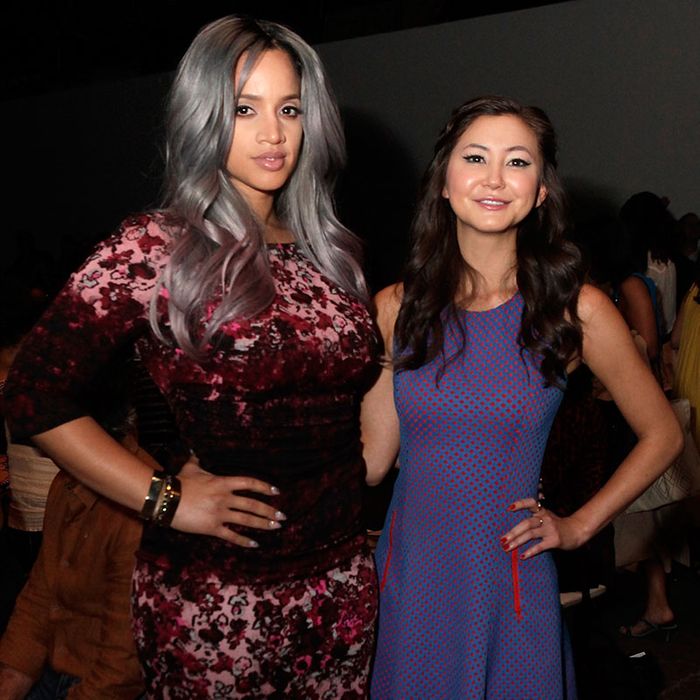 Real talk: Generally, we think The Secret is total bullshit. But then something like Sunday happens. A day after we bewailed Jennifer Morrison's addiction to topknots, we walked into the Tracy Reese show, and lo, her long blond waves spilled freely down her back. She looked 100 percent foxier, and we were able to appreciate that she seems to be a lot of fun. Certainly Kimiko Glenn of Orange Is the New Black thought so, because not only did they linger after the show to take selfies together, but they appeared to be swapping contact info. To paraphrase the four sages of En Vogue, free your hair, and the rest will follow.
Morrison sat directly across from Tracee Ellis Ross, who looked divine in a gold sequined cocktail dress. Ross, as ever, seemed to enjoy every single thing about the show, hugging everyone who came up to say hello, and at one point grabbing Dascha Polanco from Orange Is the New Black just to say it was wonderful to see her. She complimented Polanco on her new blue-gray dye job before grabbing her arm conspiratorially and groaning, "I have to pee," and scurrying away. She even bolted across the runway in heels to greet a friend moments before the show started, and cheered the interpretive dancers who burst out of the bleacher seats and performed at the beginning of the show. We've noticed it before, and we'll say it again: Ross does not know how to have a bad time.
Polanco, by the way, told us that the dye job is emphatically not a spoiler, even though the show is shooting right now, so presumably nobody spikes Daya's shampoo with bleach. "I just like to take risks. I figured, why not?" she said. "I love trying new things." She seemed truly excited about everything she's gotten to do in the wake of the show's success, from the Emmys to Fashion Week. But she said the one Champagne problem of it all has been getting to wear designer clothes that she feels like she can't repeat. "It becomes a little tedious when we can't wear stuff again because someone already got it in a photograph," she said, laughing. "I actually like to clean [her house] with a dress on, and play around in it, since I can't wear it outside again."
Just before the show started, we noticed Whoopi Goldberg in the house, sitting front-row next to André Leon Talley. Whoopi must have come over from Joan Rivers's funeral, which she was reported to have attended in a black caftan with deliberately mismatched shoes, in honor of the comic legend. We couldn't see if she'd changed en route, but regardless, it must have been a huge emotional swing to go from saying good-bye to Joan to watching Reese's colorful springy confections come down the runway — but if anyone would've encouraged finding a way for the show to go on, it'd be Joan Rivers. If all this talking about her somehow willed her back into being, we'd buy every copy of The Secret they've got.
See the full Tracy Reese spring 2015 show here.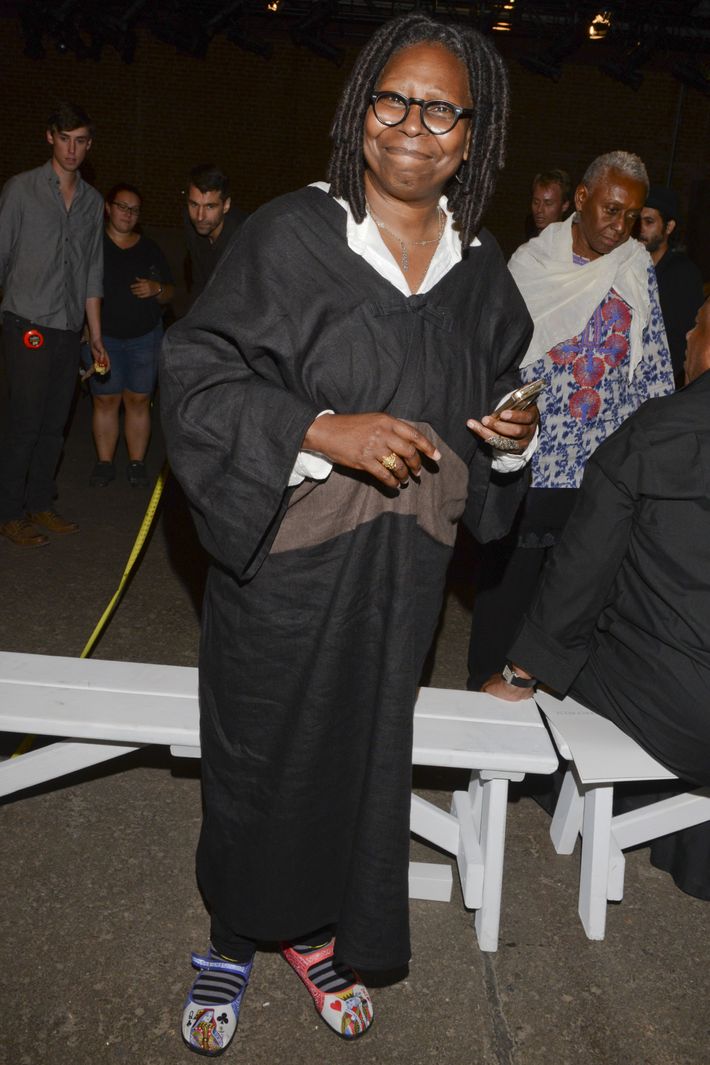 Whoopi Goldberg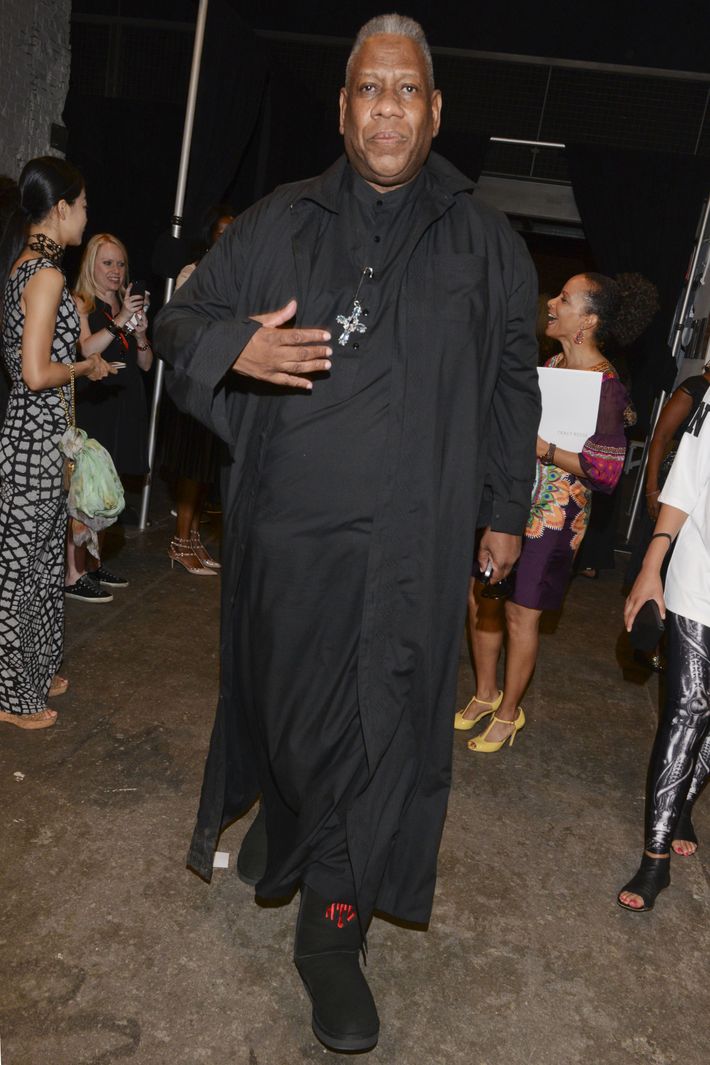 Andre Leon Talley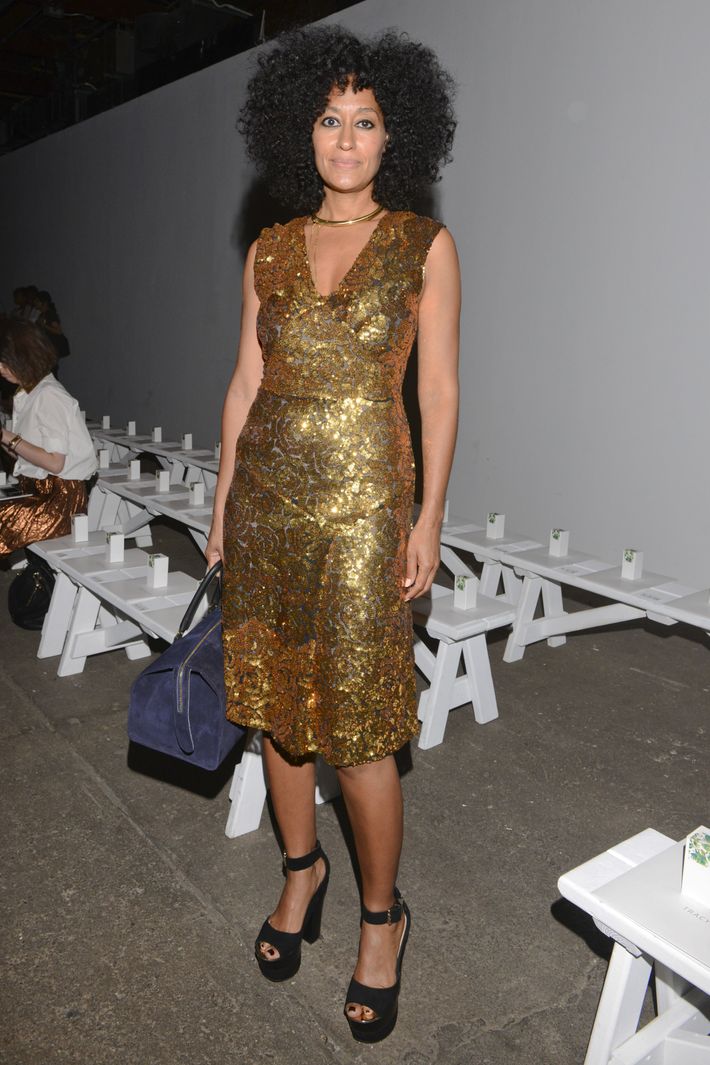 Tracee Ellis Ross
Steven Kolb, Vanessa Friedman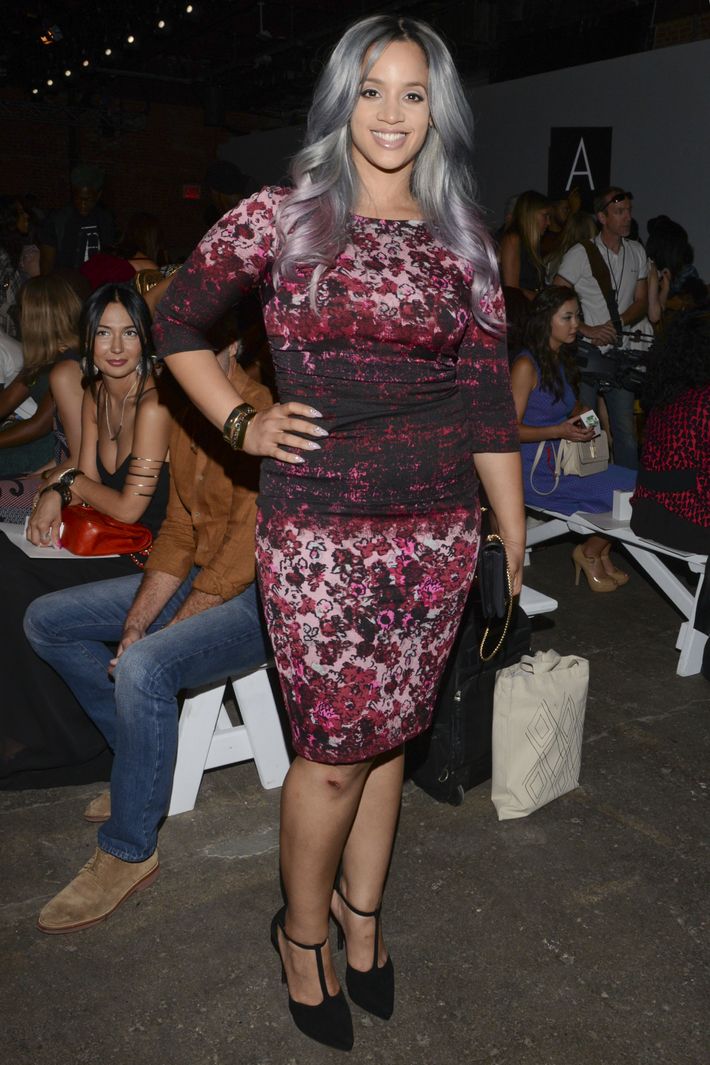 Dascha Polanco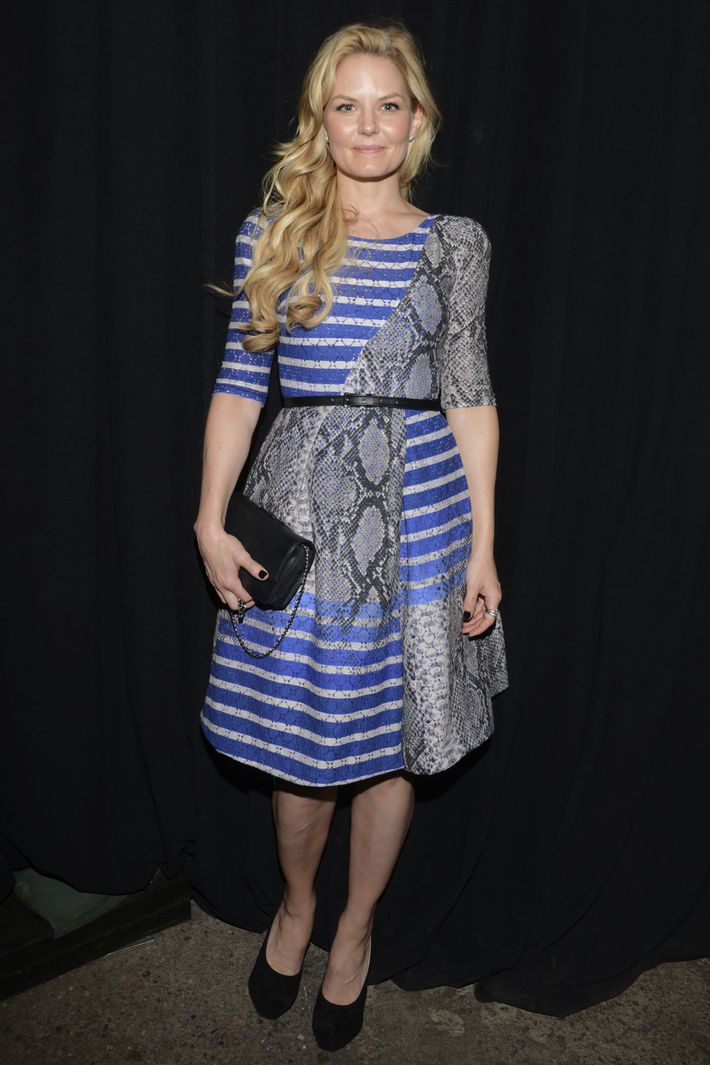 Jennifer Morrison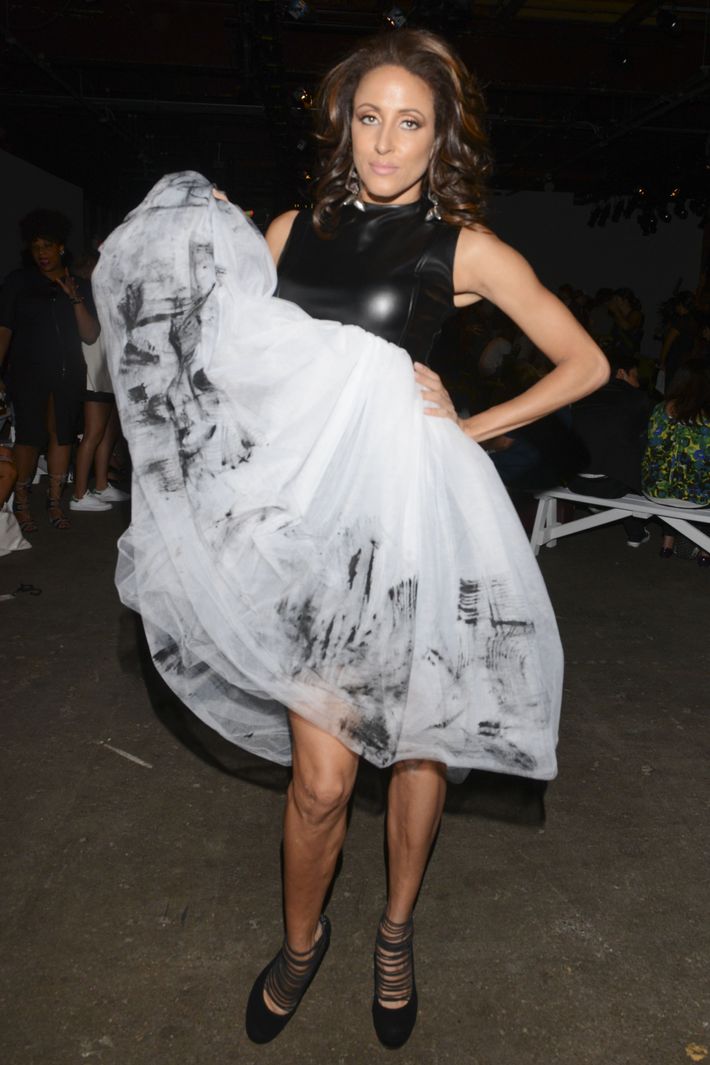 Mica Hughes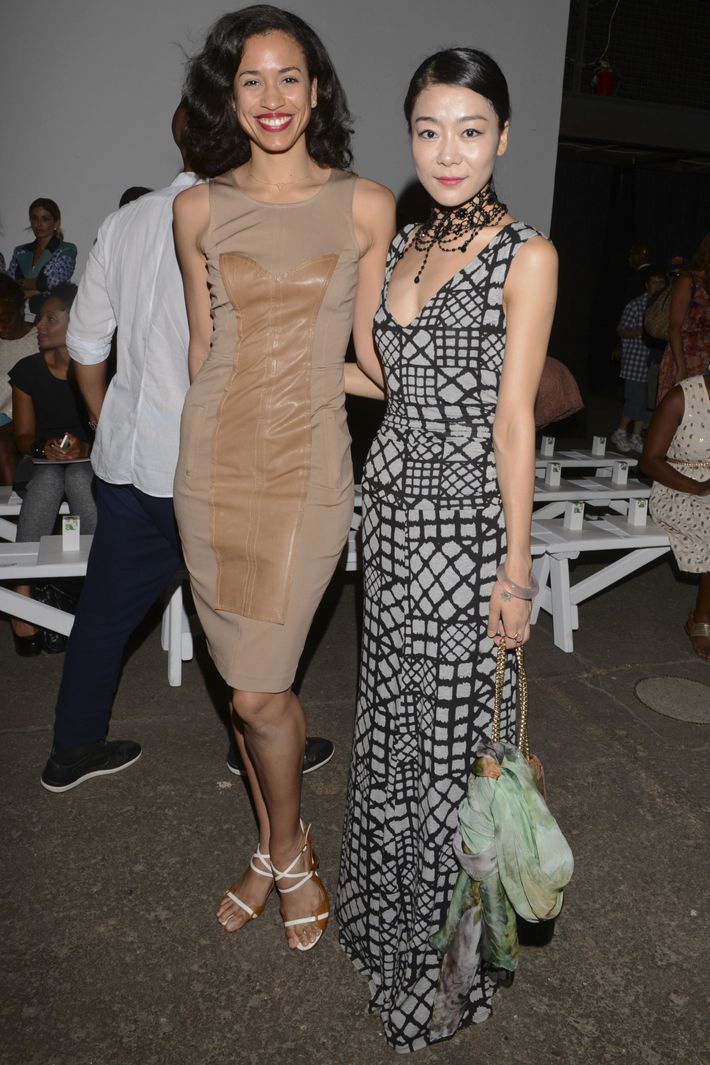 Natasha Diamond, Ying Xin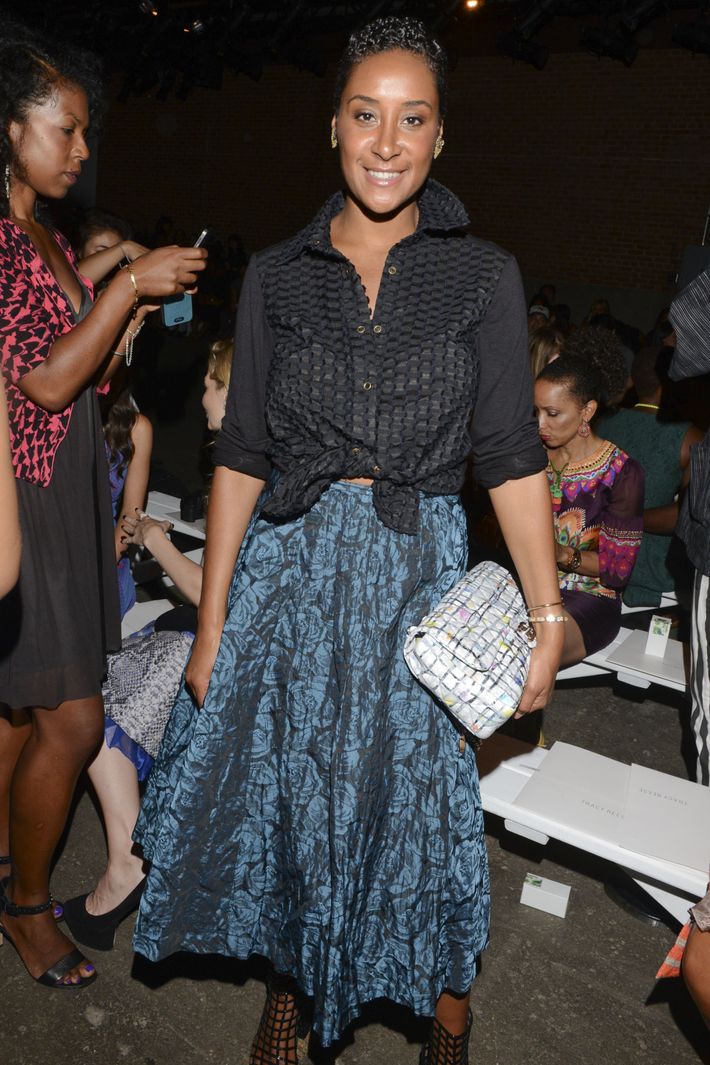 Kimberly Chandler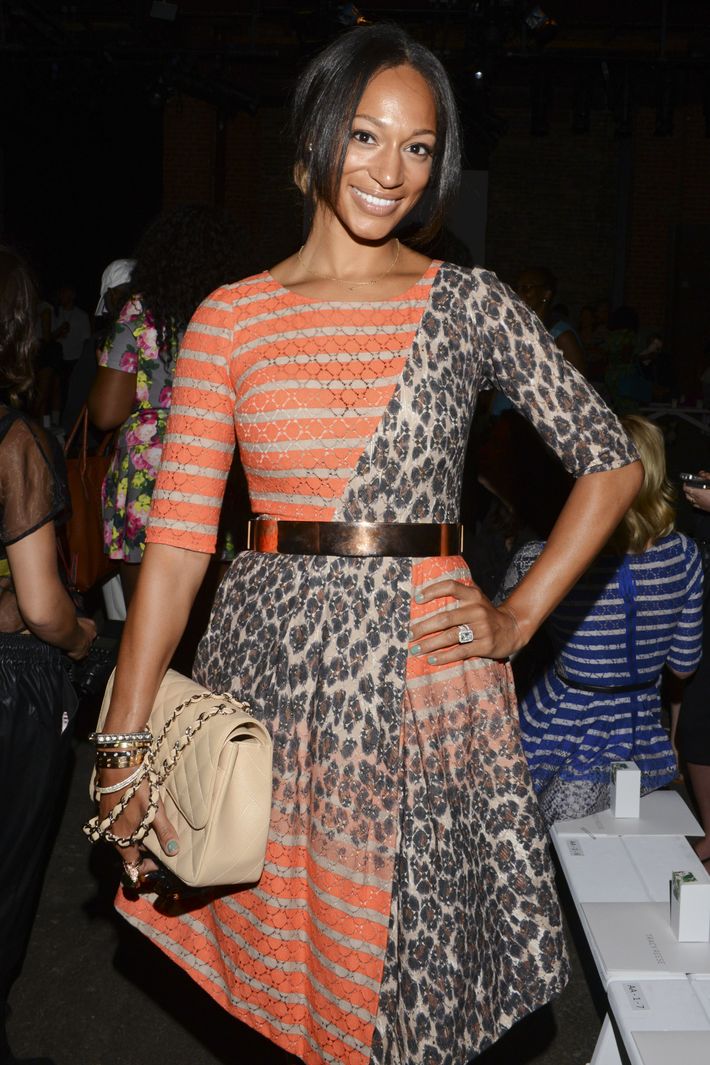 Alexis Stoudemire