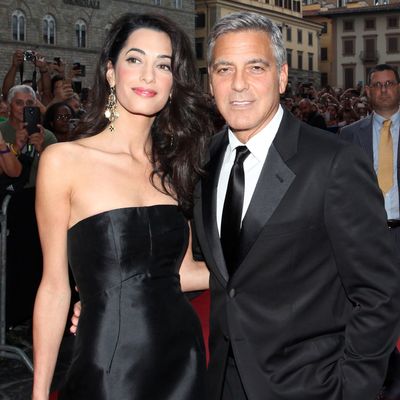 Photo: Andrew Goodman/Getty Images
Would blushing groom George Clooney ever find an ideal country to marry in, people wondered idly, while evaluating his eye-crinkle chasms for signs of lonesomeness. Would the silvery jet-setter ever be able to settle on a place to wed, they worried, examining his forlorn tan. Yes, everyone who knew him, and everyone who didn't, assumed that Clooney might never commit to a country for his wedding.
But doubters be quelled, People magazine reports that Clooney has not only found his ideal country to marry in, he is proclaiming his allegiance from the rooftops. While receiving a humanitarian award, Clooney declared that he would marry Amal Alamuddin in Venice (Italy, not beach).