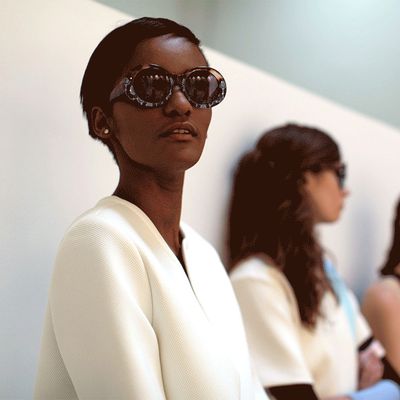 The Cut's virtuoso of GIFs, Clint Spaulding, captured the verve of the models at Cynthia Rowley and the verve of the colorful lighting at Marc by Marc Jacobs. 
See the full Cynthia Rowley collection here.
See the full Marc by Marc Jacobs collection here.

This is the visual representation of the sound of swishing.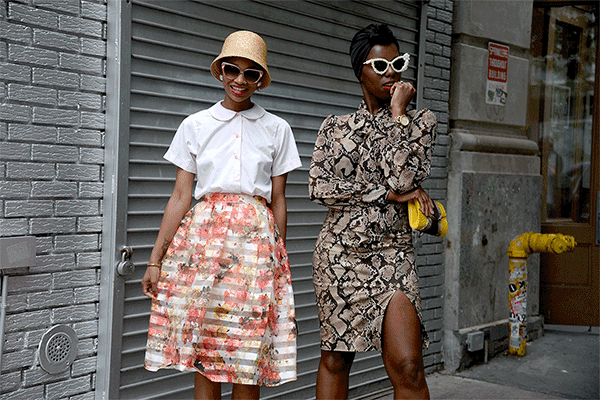 This dancing can only be inspired by boredom in a flouncy dress.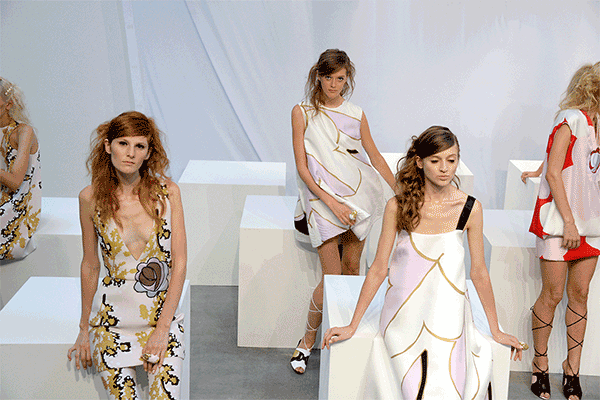 Visions of disco splashed in their heads.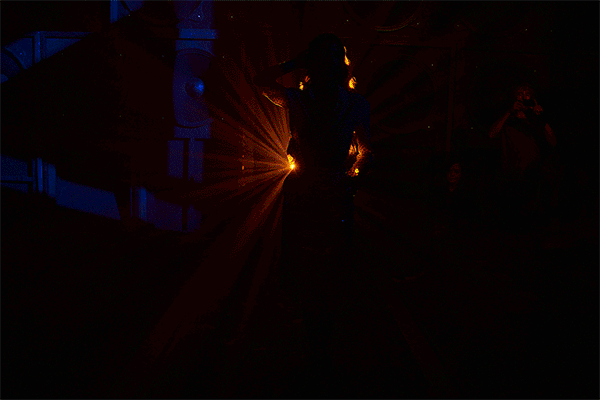 Russian nesting dolls of techno triangles were there to trip out and beam on.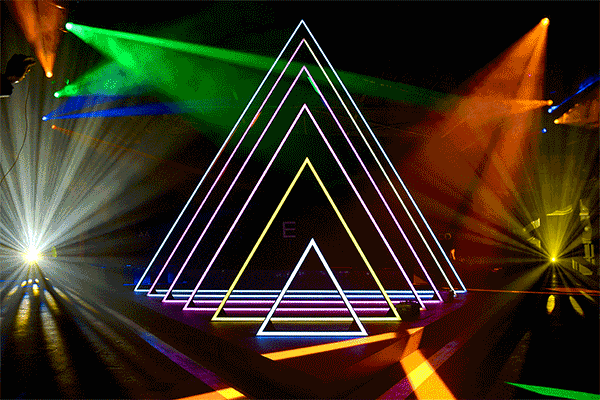 Only three bars divide the miniature from the gargantuan.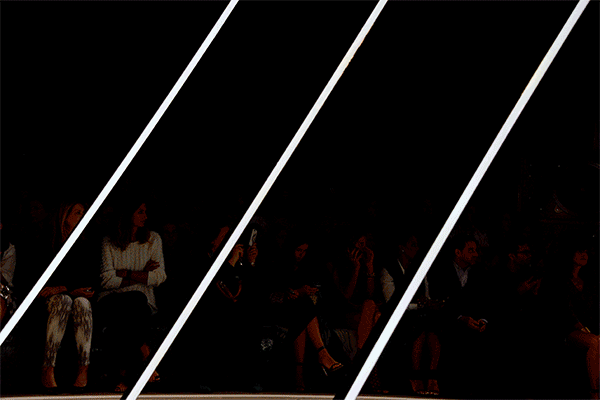 See you tomorrow, grunge bunny.