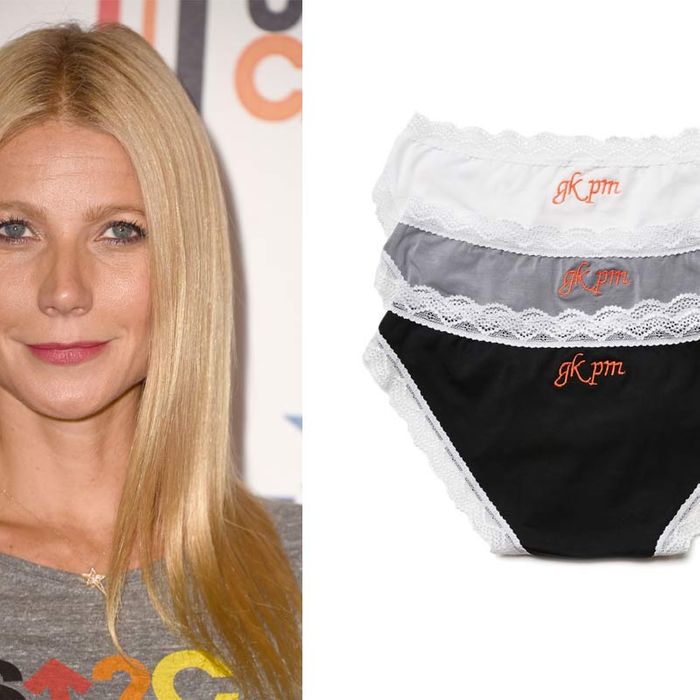 Photo: Steve Granitz/Getty Images, Goop.com
In the preppiest repressed romantic thing you have ever heard tale of on a Friday morning, Gwyneth Paltrow is communicating with her ex-person Chris Martin through monogrammed undergarments.
She posted a set of monogrammable underwear to her sales-web-blog Goop, which she emblazoned with an example of embroidered initials one could request, such as GKPM. Perhaps this means Gwyneth Katherine Paltrow Martin. Perhaps this means something else. One could spend all day turning that set of letters into another sort of mnemonic device. Likely, Paltrow expects Martin to do this. It's the sort of hidden communique that could drive an ex-person absolutely wild with puzzlement over intention and meaning.
The neutral drawers are nonrefundable and come in a set of three. There are backups, and she will have them forever. She is not messing around.